Top 10 property websites and apps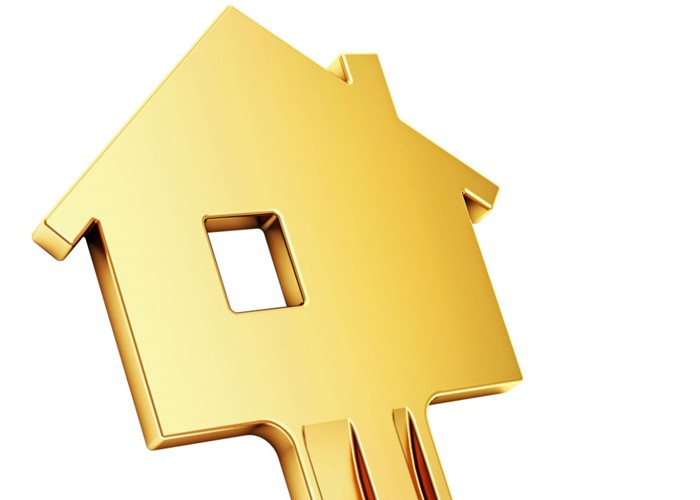 Whether you're buying or selling a property, here are some home helpers.
#1 Rightmove
For my money, the obvious place to start. Rightmove is the UK's biggest property portal, with more than 20,000 estate agents and property developers across the UK registering properties with the site. Even if you don't find your ideal property there, it will certainly give you a good idea of what you can expect for your money.
Rightmove is also available as a free application if you have an iPhone or Android smartphone, which is well worth getting hold of.
#2 Nethouseprices.com
This site offers access to the Land Registry data on actual prices paid for specific properties, so you can check what the current owner paid for the property if it was sold within the last 10 years. You can also check what others have paid for similar properties in your postcode more recently.
Best of all, all this data is absolutely free! That's cheaper than getting it from the Land Registry itself, where it costs a few quid per property you want to check up on. So, it's a cracking resource for keeping track of house prices in the area you are hoping to buy – and also how the value of your current property might have changed, and it won't cost you a penny.
Check it out at Nethouseprices.com
#3 Zoopla
Another property portal, but what I really like about Zoopla is its fantastic data resources. You can track the price fluctuations of individual areas to see whether you really are getting a good deal with a certain property, or paying above the odds. It also has sold price information from both the Land Registry and the Registers of Scotland.
One other notable feature is online property auctions, allowing you to potentially snap up a real bargain! And Zoopla has recently bought Upmystreet.com, although it hasn't incorporated any of its information into its listings yet. When it does it will take some beating as a property resource.
#4 Findaproperty
Although it has fewer property listings than Rightmove or Zoopla, Findaproperty.com does offer useful information such as crime stats and Council Tax bands on its properties. That makes it a handy site to refer to when you're searching elsewhere.
#5 Firstrungnow
If you're a first-time buyer, Firstrungnow is an invaluable resource with information on everything from saving a deposit to shared ownership and shared equity schemes to how parents can help.
#6 National Association of Estate Agents
When it comes to selling your home, which estate agent you go for is a huge decision. A good estate agent will price your home properly and will only arrange viewings for potential buyers who realistically might make an offer, weeding out the timewasters.
The National Association of Estate Agents is the trade body for agents, and demands members operate by a code of practice, so you should have a good experience with member firms. And best of all you can use their website to search for local members to register your property with.
#7 Tepilo
Of course you don't have to rely on an estate agent to sell your property – you can take control of the process yourself.
Tepilo is a site owned by TV property expert Sarah Beeny, which allows you to upload pictures and details of your property and handle the sale of your home without having to fork out for an estate agent. There are no fees for uploading your details, or any commission to pay.
#8 Moneybook
Before you think about applying for a mortgage, it helps to work out exactly how much money you can afford to pay out each month. There's the old fashioned way of keeping a budget with your pen and paper in order to keep up with exactly how much goes in and out each month, but I really like the Moneybook app.
It will set you back £1.99, but it is one of the most highly rated financial apps around. It's dead easy to use, as you just input any expenditure, while it can also store recurring expenses like mortgage payments and phone bills.
Very useful when it comes to working out just what you can afford to pay!
Of course, you don't need to actually fork out for an app in order to sort out your budgeting – you can also get involved with Money Track, a cracking service provided by us which allows you to keep on top of all of your different bank accounts in a single place, completely securely!
#9 Law Society
Just as important as getting the right estate agent (if you choose to use one) is getting a good solicitor. When we bought, the one thing that held up the process was the legal side. It didn't hold us up too long in the end, but it can be frustrating if you have to constantly chase up your solicitor for updates.
Thankfully you can head over to the Law Society website to search for conveyancing specialists. As with the NAEA this is a great trade body which imposes some exacting demands on its members, so you should be sure of getting a really good service if you use one of their member firms.
An alternative is to embrace econveyancing - basically a way of utilising the internet to get you the most competitive quote. Sign up with an econveyancing firm, submit your case, and a list of quotes will be generated for you from the firm's panel of solicitors. You can then pick the best solicitor for you from the results.
#10 lovemoney.com
Well, of course! There are absolutely loads of ways lovemoney.com can help you with your property decisions. For a start you can follow the hints and tips in our How To guides, get free, impartial advice from one of our mortgage brokers, as well as our Q&A section where you can pick the brains of your fellow lovemoney.com users.
There you have it, my ten favourite websites to use when buying or selling a property. However, you may have some favourites of your own – be sure to share them via the Comment box below!
This is a classic lovemoney article that has been updated
More on property
Is build-to-let the answer to the housing shortage?
Manchester Building Society launches 25-year fixed rate mortgage
Scotland launches new matchmaker service for empty homes
Should councils sell off their best homes to build cheaper ones?
The lessons I've learned since becoming a buy-to-let landlord
Be the first to comment
Do you want to comment on this article? You need to be signed in for this feature