Broadband switching: why getting that cheap new deal is about to get easier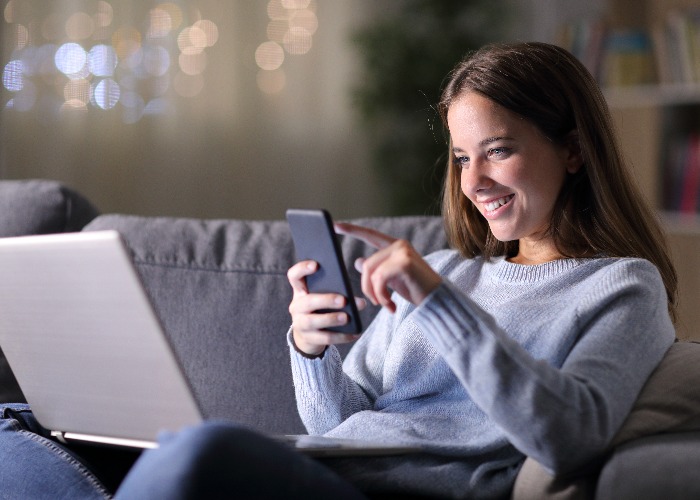 New rules will push broadband providers to handle the switching process for you, no matter who you're moving from or to.
Shopping around is important if you want to save money, no matter whether it's your energy bills, your mortgage or your broadband provider.
The trouble is that very few of us actually bother to switch broadband deals.
A report from Ofcom found that, in 2018, a paltry 9% of us moved to a new broadband deal, having almost halved from the 17% who switched the year before.
Part of this comes down to a (perhaps misplaced) belief that we are already on the best deal ‒ almost three-quarters of those who spoke to Ofcom said they were 'fairly' or 'very' confident they were on the best deal they could get.
Others may be put off because they view the process as a hassle, which is why the communications regulator has announced plans to make it more simple to move between broadband providers.
Don't overpay! Search for a cheaper deal with Broadband Genie
Let the provider handle it
Many providers, like BT and Sky, use the Openreach copper network to connect homes to the internet.
If you're switching between providers that use that network, then it's pretty straightforward to move between companies ‒ once you sign up for a deal with a new provider, that firm handles the whole switching process on your behalf.
However, if you're moving to a provider that uses its own cables or a fibre network, like Virgin, then the process is more complicated
You'll have to contact both your existing provider and the one you're moving to in order to coordinate that switch and ensure you don't end up with a gap between the old deal ending and the new one starting.
Ofcom cited its research that more than four in 10 people are put off switching because of concerns over this process, with more than a third concerned about having to speak to two different companies at the same time, and a similar proportion worried about having to pay both providers at the same time.
Now Ofcom has proposed having the same system in place, no matter who you are switching to or from, which it reckons will make switching more appealing to everyone.
In addition, it has also suggested providers will have to compensate people if things go wrong and they are left without a broadband connection for more than one working day.
On top of that, it wants to ban notice-period charges beyond the switch date, meaning you won't end up having to pay the two separate providers at the same time. It's something it has already banned mobile phone providers from doing so.
The regulator is going to publish more information about its plans, and when they are likely to come into force, early next year.
Compare Sky TV, phone & broadband deals now
Paying through the nose
The trouble is, plenty of us are on broadband deals that not only don't meet our needs, they cost a fortune too.
A study by consumer champion Which? suggested that some are overpaying by as much as £192 for a broadband connection that may not really tick all of our individual boxes ‒ after all, if you're not a heavy streamer, do you really need that mega-fast service?
Providers are also liable to take advantage of our apathy over switching, relying on us to sit on an old, out-of-date and costly deal, rather than move to a similar package that would cost far less.
As we explained earlier this year, it means that you really need to switch regularly or lose hundreds.
Thankfully, with a comparison site like Broadband Genie, it's very simple to establish precisely which deals are available in your area, and what they are likely to cost you.
Just as important as the individual package though is the provider themselves. There's no point signing up to what appears to be an all-singing, all-dancing deal, only to find that you can't rely on the firm to actually keep it working.
Every quarter Ofcom publishes data on which providers have attracted the most complaints, which we cover in our Best and worst broadband providers article.
When picking out your next broadband package, make sure it's with a provider you can trust.
Don't overpay! Search for a cheaper deal with Broadband Genie
*This article contains affiliate links, which means we may receive a commission on any sales of products or services we write about. This article was written completely independently.
Be the first to comment
Do you want to comment on this article? You need to be signed in for this feature