Christmas shopping tips: 'how I saved £200 by buying second-hand'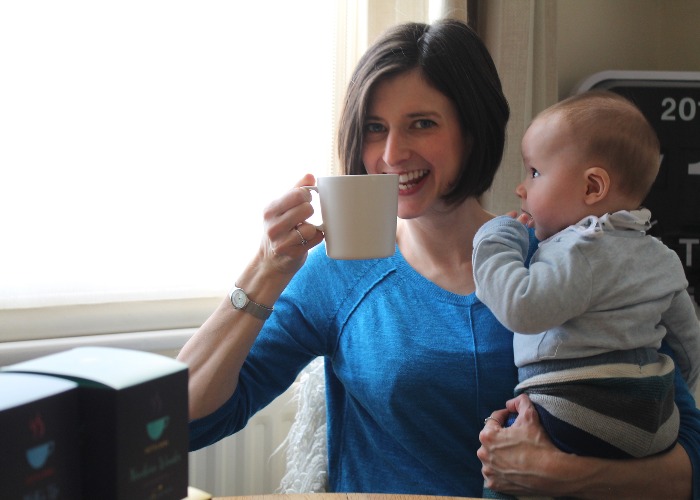 Spending way too much on Christmas gifts? Journalist Lily Canter talks to one woman who's saved a bundle buying second-hand presents.
Christmas has always been an eye-wateringly expensive time of year.
But growing concerns over economic uncertainty and increasing awareness of the environmental impact of consumerism have made more people question their festive buying habits.
This includes entrepreneur Bethan Thomas, who has saved hundreds of pounds by buying second-hand and has a wealth of tips to share.
After quitting her full-time job to set up HotTea Mama, a pregnancy and breastfeeding tea company, Thomas realised this Christmas would have to be a frugal one.
"I don't have a salary at the moment, so it has been a practical decision as we have less money," says Thomas.
"But also, I'm a big believer that we really need to start consuming less for the environment.
"Since I've had kids, I have realised how much stuff you can get, and it is really wasteful."
Deciding that buying new was no longer an option, Thomas, who lives in Oxford, started buying presents for her children, partner and friends from charity shops and online second-hand vendors.
Get cashback when you spend with these credit cards
'Start early and choose wisely'
Hunting around in charity shops has become a favourite pastime for Thomas but she does recommend getting started early and choosing your location carefully.
"If you take a short drive to affluent areas, there is some ludicrous stuff you can find in charity shops," advises Thomas.
"We go to Chipping Norton for a day out and the charity shops are filled with books and toys that have not been touched and unworn clothes with tags.
"I got winter coats for the kids for less than £10, including a Peter Storm one with the label still on.
"But central Oxford is more student-focused, so you won't get as much good quality stuff."
Find parking quickly before you go shopping with JustPark
Buying presents all year round as and when you spot them is another worthwhile tactic, particularly for presents for children's parties.
"If I see a nice book in good condition, I pick it up and store it, and it is ready to go," comments Thomas.
"You do have to do things in advance rather than go out the Friday beforehand."
This approach has paid dividends this Christmas with Thomas picking up books for her children and nieces for £1 or less each.
She also found a Duplo vehicle set worth £25 for her two-year-old son Hector for £5 from Oxfam, as well as a Lego storage box with mixed Duple bricks and characters for £5.
"It's like being on a treasure hunt, I love finding amazing little bits and pieces after searching for a while," says Thomas.
"I found an unopened print your own t-shirt kit for £3."
Gifts you can easily make from scratch
Go local with Facebook Marketplace
According to Facebook, their Marketplace platform, which allows people to buy and sell things in their local area, is used in 70 countries by 800 million worldwide each month.
It is a great source for unused and second-hand gifts, and it is easy to search within a particular distance from your home.
But you can widen your search to include places you commute to or areas your family live in.
"I roped my mum in when I moved my search to Birmingham," says Thomas.
"There were so many more options.
"She lives in Solihull and I sent her to pick up a Lego present for me.
"I got a Cinderella Lego castle for £10 in an unopened box because they had been given two. It is normally £75."
Thomas also picked up a ukulele for her four-year-old daughter, Cerys, for £5.
"It's really amazing that many people on Facebook seem to be selling gifts they've been given and don't want - so what you get is perfect, for half the price.
"And you can pick it up at your own convenience in your local area, in the evening after work."
Selling on Facebook: 14 handy tips to get it done right
How to win bids on eBay
Buying bundles can be a good way to pick up multiple bargains.
"I got a Frozen bundle with soft toys, microphone and characters for £5 – it was worth £80 new," comments Thomas.
"Sometimes the odd thing is bad quality, but I put everything into the wash and then it's totally fine – and if it's not, I give it to a charity shop."
But there is a knack to winning bids on eBay, particularly for popular items.
"Don't put in a bid until the last two minutes and go in crazy high. Go for the most you would be willing to pay.
"eBay doesn't charge the maximum bid but actually a few pounds over the other person's highest bid."
eBay buying tips, tricks and tools
Depop
Launched in 2011, Depop is growing rapidly around the world, particularly for the sale of clothes, and many are vintage and second-hand.
The social shopping app is best described as a cross between eBay and Instagram, with sellers flogging everything from a pair of worn jeans to a used smartphone.
"It is like eBay but for cool fashion," says Thomas.
"I got Hector some pyjamas on there and you can get amazing vintage 60s clothes."
Depop clothing and fashion app: fees, how to sell and how to shop
'I saved at least £200'
Thomas is convinced that her approach is the way forward and hopes to expand it to all members of her family next year.
"It's much better than Black Friday!" says Thomas.
"So far, I have spent £20 on the children's presents compared to £100 last year and £40 on stocking fillers compared to £200.
"I have a few more fillers to get, but I will have saved at least £200.
"It is all stuff they will keep for years and when we are finished with it, we will give it to a charity shop."
*This article contains affiliate links, which means we may receive a commission on any sales of products or services we write about. This article was written completely independently.
Looking for more gift ideas? Check out the articles below:
Donate money regularly and receive gifts with these charity subscription boxes
Financial Christmas gifts: investments, bonds and savings for your loved ones
Be the first to comment
Do you want to comment on this article? You need to be signed in for this feature