Financial Christmas gifts: investments, bonds and savings for your loved ones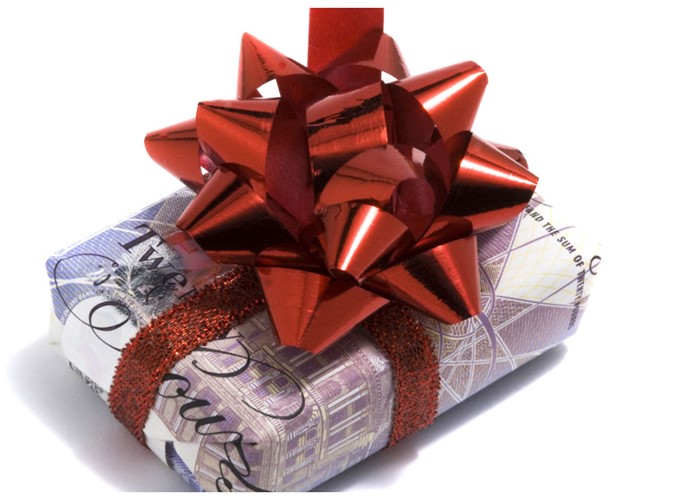 Fancy giving something different this Christmas? Here are some financial gifts that could pay off in years to come.
It can be a struggle figuring out what to buy your loved ones for Christmas, but investing some money or putting it in a savings account will give them a better gift in the long run.
Here are some suggestions.
Premium Bonds
It's an obvious one, but some bonds from the UK's most popular home for savings has been a Christmas stocking filler for decades.
You can invest in Premium Bonds from £100 and the recipient can withdraw their money at any time if they don't win a prize. So it's a risk-free, albeit potentially low-earning, financial gift. You can buy them online from the NS&I website.
Premium Bonds: your odds of winning a prize with a £1, £10,000 or £50,000 investment
Children's savings and investments
If the gift recipient is a child, why not contribute to a savings account or a tax-free Junior ISA? If they don't have one already, you could arrange to open one in their name.
You can save up to £4,128 in a Junior ISA during the current tax year. This will rise to £4,260 in 2018/19. The top interest rate on a cash Junior ISA currently comes from Nationwide at 3.25%. You can also get the Coventry Building Society Junior ISA but you can only manage it in-branch, on the phone or by post.
In terms of children's savings accounts, the top rate for instant access is 3% on balances up to £2,000 from Santander's 123 Mini Current Account.
You could also look at a Stocks & Shares Junior ISA. Some providers offer the chance to pick shares or invest in index trackers (which are preferred), while others just give a choice of funds. Make sure you shop around and compare charges.
Or you could invest in individual company shares.
Compare Stocks & Shares Junior ISAs and other investments (capital at risk)
Lending money
You could also choose to lend some money in the name of someone, which could earn them a return later.
Peer-to-peer lending to other people
There is a growing number of peer-to-peer websites allowing you to lend money to people keen to borrow.
Examples include Zopa and Lending Works. You can choose to lend your money over terms of up to five years and enjoy a rate of around 5%. Shorter terms, or ones that offer near-immediate access, come with smaller interest rates.
This isn't without risk, as the money isn't protected by the Financial Service Compensation Scheme. However, the big peer-to-peer lenders all have contingency funds in case people get into trouble.
Peer-to-peer lending to small businesses
Another option is to lend some money to businesses looking to borrow via a peer-to-peer site. Funding Circle is arguably the most well-established company in this space. It reckons it can deliver returns of up to 7.2% if money is locked away.
Alternatively, you can lend to green projects through a site like Assetz and earn up to 5.5%, or to buy-to-let landlords through Landbay.
Crowdfunding
For something that perhaps has a bit more of a frisson of excitement about it, you could enable someone to become an investor in a company or project.
There are plenty of companies out there offering the option to invest small amounts, often as little as £5.
Big names here include Seedrs and Crowdcube, which allow you to invest in both start-ups and existing businesses.
If you fancy investing in green energy, Abundance Generation has debentures in solar projects available to gift from just £5.
All of these operations are regulated by the Financial Conduct Authority, although you could lose you money if a business goes under.
Compare peer-to-peer lending opportunities (capital at risk)
Be the first to comment
Do you want to comment on this article? You need to be signed in for this feature