Donate money regularly and receive gifts with these charity subscription boxes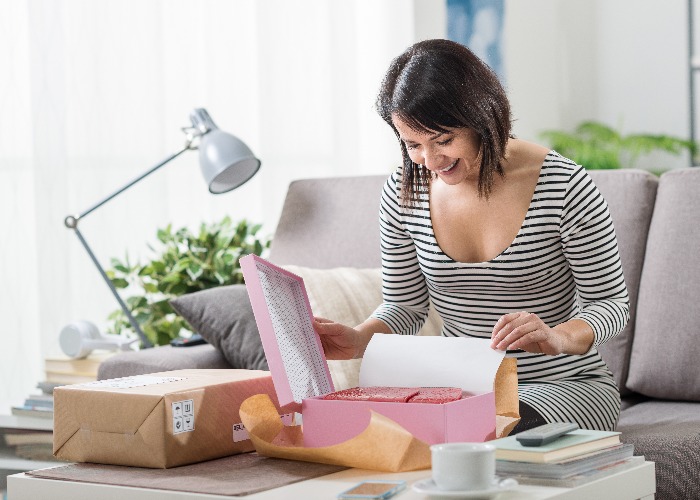 Monthly subscriptions can feel like a guilty pleasure, but these charity boxes let you help a good cause whilst treating yourself or others.
Charities are becoming more inventive in how they raise money, and some are keen to offer a surprise treat in return for a monthly donation, which is mutually beneficial for the subscriber and the charity.
There are various subscription boxes on offer with different audiences in mind, so we look at boxes that are designed for kids, adults, and companies looking to reward their employees with charitable goodies.
For businesses
Treat lets employers send treats to members of their team with all profits from these gifts going directly to Child.org.
The company promotes the idea of rewarding employees with gifts such as freshly baked brownies and stationary.
Any treats can be used as a present to show your appreciation, to welcome new starters, or as a calendar-like gift in the run-up to Christmas.
The price of the gifts vary.
The cheapest gifts are the 'thank you' and 'welcome' gifts that cost £12, which includes homemade truffles, a personalised card, and a £5 donation to Child.org made on your behalf.
The most expensive gift box, known as '12 Days' is £75 per team member.
It includes a box to be delivered every day for 12 days with mystery contents and a surprise 'in-office experience' to give your team a great Christmas.
100% of the profits from each treat go to Child.org, which seeks to provide an education for children all over the world.
Compare cashback credit cards at loveMONEY
For families
Scope has created a monthly subscription that provides seven activity cards for families each month.
Each activity promotes creativity, relaxation, concentration, or positivity.
Subscribing to Mindful Monsters costs £7.50 per month, or £75 for the year.
The subscription can last one year, but Scope encourages people to continue donating after they have collected all the activity packs.
The goal of the Mindful Monsters subscription is to increase mindfulness within families, and to raise money so that Scope can continue to provide information and support for disabled people and their families.
The British Red Cross also provides a subscription service with activities, but with a suggested age range of three to eight years old.
Each month's activities and the values they promote are based around the adventures of one of four superhero characters – Captain Kindness, Funny Bunny, Gratitude Giant, and Patience Pal.
A Little Heroes subscription costs £7.50 per month, and there are 48 activity cards to collect over 12 months.
You can stop your subscription at any time, but the British Red Cross hopes people will continue to make monthly donations once they have completed all the activities.
The money made through Little Heroes will then go towards one of the British Red Cross's projects to help people in crisis all over the world.
How much did billionaires give to charity in 2018?
For everyone
Subscription book club services have been around for a while, but Shelterbox Book Club is unique in that each monthly payment goes towards providing aid to families affected by disasters.
Subscribers get to vote for their favourite out of three possible books every six weeks, with the most popular book being sent out.
The choice of books are a mixture of genres from around the world but all have 'strong characters with depth' and are inspired by Shelterbox's work.
Shelterbox recommends a monthly payment of at least £10 as £5.66 covers the cost of the book and maintaining the club.
The rest of the donation goes towards providing shelter to people who have lost their homes as a result of disasters.
You can choose to pay a little more each month if you would like to make a larger contribution to the charity's work.
Giving to charity: how to boost donations without paying more
Mind has created a monthly subscription box to encourage 'relaxation, creativity and reflection', so the contents is usually something crafty.
The aim of the box is to prompt subscribers to take a little time each month to focus on their own wellbeing.
Previous Pause for Mind boxes have contained pom pom bookmark making materials, paper with origami instructions, and a photo challenge encouraging you to decorate your home with good memories.
Proceeds from the Pause boxes go towards Mind's work in raising awareness for mental health and ensuring that anybody in need of help receives the support they need.
Why you should be open about your mental health
The Blurt Foundation describes its BuddyBox as 'a hug in a box' and it contains at least five items, which have been chosen to 'nourish, inspire and encourage' self-care.
A BuddyBox subscription costs £21.50 every month, and one-off boxes and previous month's boxes are also available to purchase online.
There is also the BuddyBox Lite for people looking to spend a little less money – this is £12 a month and contains three items instead of five.
You can also buy a BuddyBox for a stranger as Blurt will choose a person who is going through a particularly hard time and send them a surprise box.
Profits from the BuddyBoxes help Blurt to continue their work in raising awareness and understanding of depression.
How your mental health links with your money problems
Feeling inspired to give to charity but can't spare the cash? Have a look at how you can give to charity without spending a penny.
Be the first to comment
Do you want to comment on this article? You need to be signed in for this feature