'I quit my job and used my savings to launch a beer business'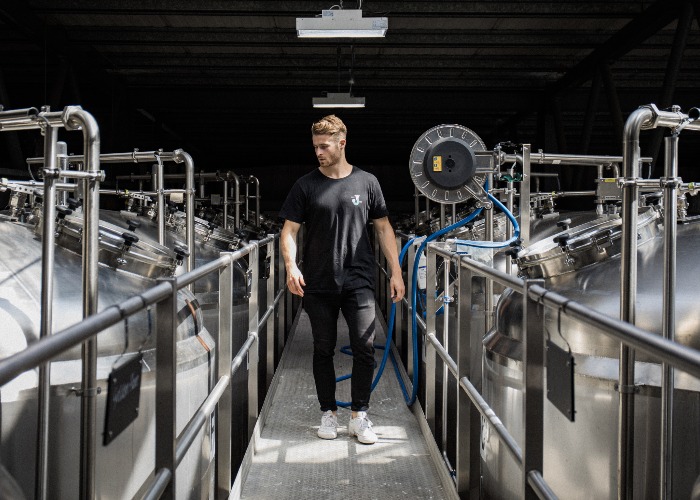 Jesse Walker decided to turn his passion for beer into a career. With his own creations now being stocked in a major supermarket, he talks us through the risks and rewards of quitting your job and setting up your own business.
"Walking into my local Sainsbury's and seeing my beer on the shelf, it was just surreal," said Jesse Walker.
"It's been my proudest moment so far, I still have the receipt from buying them that day."
It's been quite the journey for the 26-year-old founder of Jubel Beer, who decided he wanted to try his hand at brewing on a skiing trip in the French Alps after trying some 'demi-peche', essentially lager and peach.
Jesse felt this middle ground between cider and lager was missing in the UK, and so set about trying to fill that space with his own version of beers cut with fruit.
He says: "I started with a blank sheet of paper ‒ I didn't know the questions to ask, let alone the answers."
Jesse was on the graduate scheme at Mars, the chocolate manufacturer, and so spent his spare time tapping into the expertise of people familiar with the drinks market, taking two years to eventually develop a beer that met what he wanted to offer.
'I turned my passion for trading into a £2m business'
Going all in
Jesse ploughed his savings ‒ and what was left of his student loan ‒ into Jubel, but there came a point when he realised he needed to devote more of his time towards his beery dream.
And that meant walking away from the relative security of a full-time job.
"Initially it seemed a bit silly to my family, to give up a career path for what was really just an idea at that stage.
But that has shifted with each milestone along the way ‒ now I get texts from family and friends when they see the beer on tap or on the shelf at the supermarket."
Jesse also benefited from the expertise of an angel investor, a friend's father who had held senior positions in drinks firms in the past.
This had started just with informal advice offered over Skype sessions in the evenings, but eventually progressed to the point that he came on board to help with the full launch.
Hitting the supermarkets
It's one thing to launch a new beer brand, but to get it on the shelves at a major supermarket is quite another.
Jesse says this was down to "a mixture of luck and hard work", having been put in contact with the relevant people at the supermarket by his former mentor at Mars.
"We had a couple of meetings over a couple of weeks, and suddenly had a national listing.
"I saw the email come in and thought it must be a hoax ‒ going from not being on their radar to having a listing in more than 1,000 stores. That's huge, as it means we are available across the country."
Industry recognition
Each of Jubel's three beers ‒ Alpine, Urban and Coast ‒ were ranked as the best from Britain in their respective categories in this year's World Beer Awards, which Jesse says was a "nice stamp of approval".
"We were going up against big, established brewers, but we scooped up the top award.
"It is reaffirming ‒ and confidence-building ‒ that at a blind beer taste, with people who know their stuff, they said our beer was the top quality one."
What comes next?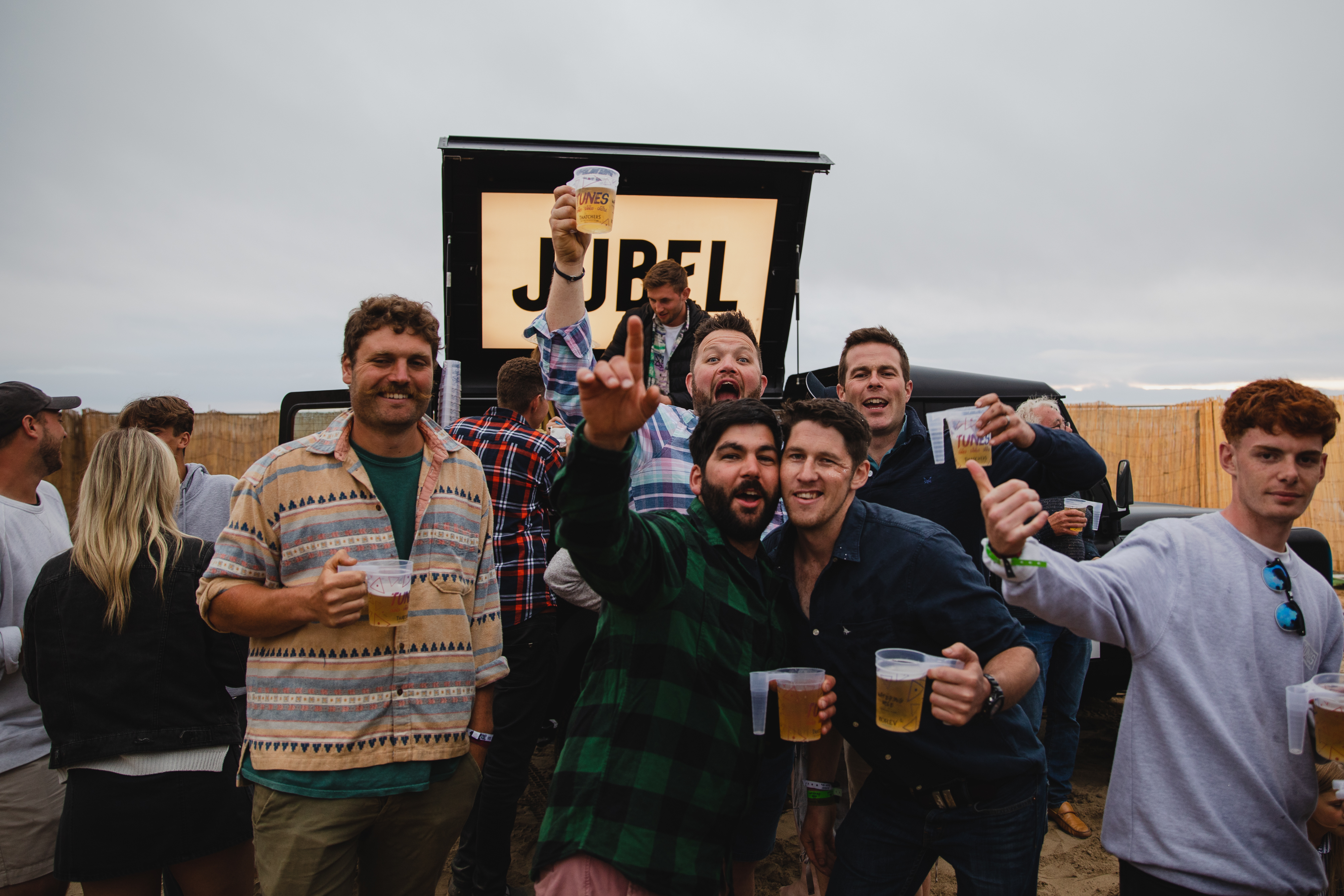 His business is growing rapidly, jumping from just two employees on the books to nine in the last six months alone.
He's now looking to grow the business by getting his firm's beer stocked in more pubs and bars in London and the South West.
A big factor here will be the investment the firm recently secured from C&C Group, which is the owner of Magners and two large wholesalers.
"That helps our route to market and opens up doors to us to supply more bars and pubs. We want to get Jubel on draught at more pubs, as that's where people enjoy it the most."
Setting up your own business
If you have dreams of going it alone, we have a load of helpful guides to get you started:
Be the first to comment
Do you want to comment on this article? You need to be signed in for this feature