Starting your own online business: costs, design tips, hosting and more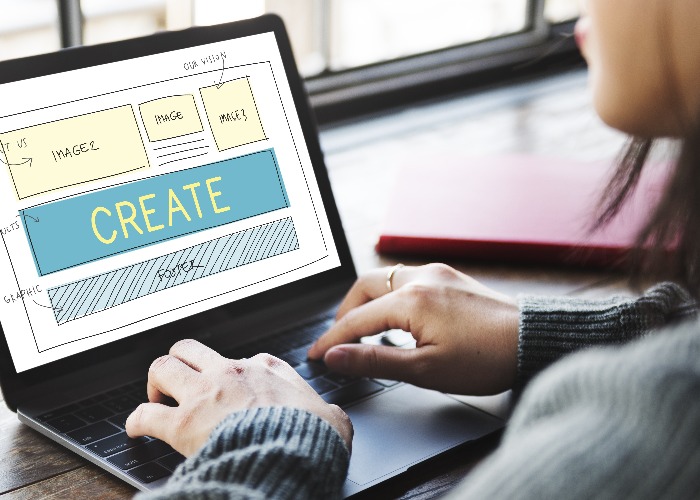 Our comprehensive guide to starting your own business online, with tips and inspiring stories from people who turned passions into paycheques. Ditch the 9 to 5 once and for all!
Build your own site, or just go to eBay?
It used to be said that Britain was a nation of shopkeepers.
If that remains true, then many will now be plying their trade online.
Running a retail business over the internet makes a huge amount of sense.
Your shop can be open 24 hours a day and your customer base will span the globe.
As an added bonus, you won't have to pay sky-high rent for a site in the heart of town, not to mention, rates and myriad other bills.
However, it's not a guaranteed route to riches. The sheer number of people selling online means it's a competitive space.
Everyone knows the power of marketplaces such as eBay – but while having a presence on this global giant makes sense, it's also worthwhile having your own online shop.
In many cases, you can link your own site to your eBay account and have them working together to generate interest and sales.
So, here's our step-by-step guide to setting up online, making your site stand out from the crowd, and improving your chances of business success.
Decide what you're going to sell
Ideally, choose something you know a lot about. You will need to devote time and energy to your business, so it helps if you actually find the subject interesting.
If you're stuck for ideas, consider focusing on niche areas and establish yourself as the go-to business for those particular items.
You also need to research your chosen area. Establish what's available from competitors, what they charge, and how you can differentiate yourself.
Choose and register a domain name
Pick a catchy name. It needs to be easily remembered and understood, so avoid numbers and ensure you have the .com if you want to trade overseas.
You can find out what's available through one of the many registrars, including 123 Reg, GoDaddy and Google Domains.
This won't cost a fortune.
Registering a domain will generally cost between £10-£20 a year so have a look at what's available.
Decide on a hosting package
A number of providers now offer e-commerce solutions that can be built into professionally designed websites.
However, it may be easier and cheaper to start using companies such as Brighton-based Create.net, which provides all the essential building blocks.
Their software, which includes customisable templates and shops, enables you to be up and running within a matter of hours.
How much should you pay? As a rough guide, e-commerce template sites cost from £13 a month to around £50 a month.
Get the design right
Go for a clean look. It's vital that your site is clear, uncluttered and easy to use.
You need it to take as few clicks as humanly possible to complete a purchase.
The longer it takes to navigate your site, the higher the likelihood potential customers will lose patience and go elsewhere.
Make a start – don't delay!
Get the website running as soon as possible – even if it's really basic or just a holding page, tell your customers when you're launching and how to find out more information.
Build an email list from the page with a sign-up form and use the list to communicate directly with interested visitors.
Make it stress-free for customers
Be flexible. Offer as many payment methods as possible and give customers information upfront on subjects such as shipping options and costs.
Even though we're all well versed in online shopping, people still need to be reassured that you are trustworthy and won't take their money and run!
Having an email address, contact numbers and ways to send messages will all help you attract and retain customers.
Monitor your business closely
The good news for online businesses is most marketing activity can be tracked back to website visitors and purchases, according to Rebecca Kimber, CEO at Create.net.
She suggests installing Google Analytics, or a similar website stats programme, to track which pages get looked at most, and where visitors come from to buy.
"This is really helpful for understanding how effective your marketing efforts are and whether you are getting the right people on your website," she says.
Promote your site – constantly
Promote your site. Get it talked about. Create interest on social media platforms such as Facebook and Instagram.
Make sure people can find you on search engines such as Google and see if you can publish any customer testimonials.
Business owners are constantly being told to be everywhere on social media, but such demands can be overwhelming – and not always effective, points out Create's Kimber.
"Look at the audiences of the social media channels and choose one or two that align closely with your target markets and focus on them," she says.
"Try to measure the results and if it works then keep doing it, but if it doesn't do something else."
Make sure you're making money
It might sound obvious, but you need to make sure you're actually earning money from your venture.
Although it can feel fantastic to sell lots of products and have a high turnover, you need to ensure that this is transferring into profit.
Regularly checking your costs is essential and something that can be easily overlooked when you're working flat out to fulfil orders.
You also need to think about the packaging and postage costs, as well as any charges your website provider or marketplace levy, as well as the cost of processing payments.
Of course, don't forget about VAT either.
If you're registered and charge it to customers, keep it in a separate savings account.
Be inspired
Turning your passion into a real, profitable business if far from a pipe dream.
Take Amanda Hodges, whose love of pets led her to set up Puddy Pooch, which has won awards and been featured on national TV - read Amanda's story in full here.
Or Magdalena Marsden, for whom redundancy was the push she needed to go from amateur to professional chocolatier. Click here to read about Magdalena and her business Cocoa & Heart.
Keep on top of everything
Times change, regulations change and demands change. You need to be constantly looking at your marketplace, talking to customers and spotting trends.
Do as much networking as possible with fellow online entrepreneurs.
This is the best way of learning and most people will be happy to share their experiences.
Finally, enjoy the experience! Being able to run a business from your living room is an amazing opportunity and one that can provide freedom and a great standard of living.
Be the first to comment
Do you want to comment on this article? You need to be signed in for this feature