Opinion: Three is mocking its customers – it's time for Ofcom to act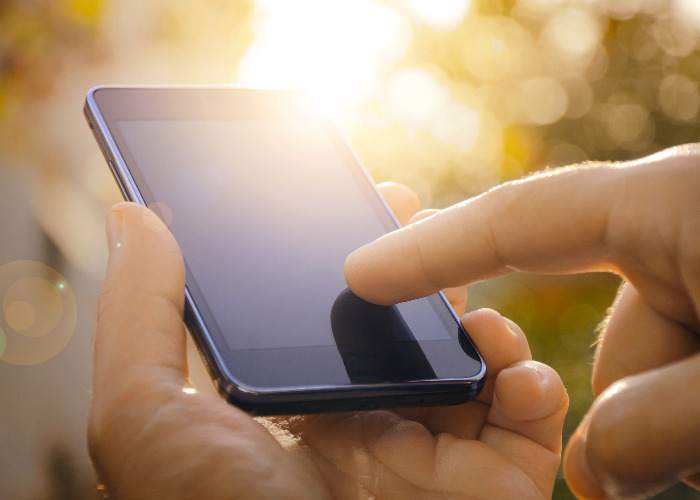 The provider is the only major firm to refuse to offer discounts to out-of-contract customers.
When was the last time you switched mobile provider? Confession time ‒ I never have. When I first got a mobile phone, back in what feels now like the dark ages, it was with the predecessor of what we now know as O2.
And I've been with the firm ever since.
This isn't through some weird misplaced loyalty either as I make sure to move to a new deal whenever my contract ends, it's just never with another provider.
There are plenty of other mobile phone users with a similar approach to me. They get a phone, a number they can actually memorise, and that's the end of that.
In fact, they probably end up in an even worse position as they don't look for a new package to move onto when their initial one ends.
And as a result, the provider hikes up their bills, leaving them counting the cost for their apathy over moving to a rival mobile phone network or even switching to a new SIM-only deal.
Compare mobile phone contracts at Carphone Warehouse
The regulator steps in
According to communications regulator Ofcom, there are around 1.4 million mobile phone users who are 'out of contract', with the term of their initial deal having concluded.
These people could save money by moving onto a tariff that is SIM-only, where there are no payments towards covering the cost of a new handset to worry about.
So, earlier this year, Ofcom announced a host of measures it was introducing that it believed would increase the transparency around what we are paying for, and might give us a bit of a prod to move to a better deal when the initial contract is up.
These include pushing providers to tell customers when their contract is coming to an end, and explain the new deals they could move to, including a SIM-only tariff.
Easiest way to cancel a UK mobile phone contract and switch providers
Offering customers a discount
On top of that, Ofcom also coerced a bunch of providers to be proactive for out-of-contract customers by ensuring they weren't being milked for more money as a result of their loyalty or apathy.
For example, Virgin Mobile said it would move all of its out-of-contract customers onto an equivalent 30-day SIM-only deal, while Tesco Mobile planned to cut charges for customers to the best available airtime tariff.
O2, Vodafone and EE all came up with their own money-saving offers to help these users, and to show they weren't taking advantage of them.
Indeed, all of the major providers stepped up to the plate to at least offer something.
Well, all except Three.
Compare mobile phone contracts at Carphone Warehouse
Playing by their own rules
Those measures were announced back in July. We are now in October, and Three is still refusing to play ball.
Citizens Advice has analysed data from the firm and reckons there are currently up to 210,000 Three customers who are out of contract and potentially being effectively penalised by between £10 and £13 a month.
In the course of a year, Citizens Advice reckons that these customers are being overcharged by anything between £18m and £32.4m.
Three has defended itself, saying that an "arbitrary" discount is not really in customers' best interests:
"We are working hard to create a market where customers are engaged and happy, by pushing for easier switching, all handsets to be unlocked, end-of-contract notifications and best tariff advice," commented Three.
That's just cobblers though. It's a farce that if you aren't "engaged" with the market, you end up getting massively overcharged.
The UK's worst mobile phone providers
No sense of shame
Part of the problem of course is that these measures are voluntary.
Ofcom hasn't forced the providers to stop mocking their customers by milking them for every penny they can ‒ it's made the case for why doing so is wrong, and thankfully most of them have listened.
That's the thing ‒ yes businesses want to make money, but it would be unfair to view them all as greedy and heartless.
Demonstrate to them that something they are doing is unnecessary and there's a good chance some common decency will kick in, especially once they know that their rivals are also acting.
That's where consumer advocates like Which? and Citizens Advice do such a brilliant job.
But if firms won't be shamed into doing the right thing, then it's up to regulators to show some teeth.
Their job is to protect normal people like you and me, to keep providers in line. And if voluntary measures aren't going far enough, we need proper rules around precisely how providers can treat customers who come to the end of their contracts.
We've already seen it happen in the energy market, with the introduction of a price cap, and while the effectiveness of that cap is open to debate, it's at least a step in the right direction.
Perhaps the threat of actual rules might encourage Three to do the right thing.
*This article contains affiliate links, which means we may receive a commission on any sales of products or services we write about. This article was written completely independently.
Be the first to comment
Do you want to comment on this article? You need to be signed in for this feature