From paying up front to shopping around: how to avoid being ripped off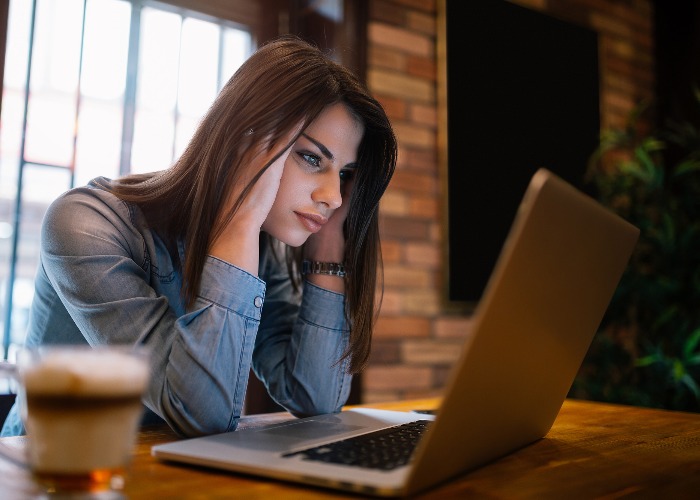 Most of us aren't getting good value for money for everyday services. These six steps will put an end to this.
Many of us are getting ripped off for everyday services and missing.
To help out, we've highlighted six simple steps everyone should take to make get a better deal when your next bill becomes due.
Pay annually instead of monthly
It can be tempting to pay for services monthly to help spread the cost, but this could actually increase the amount you pay.
Price comparison site uSwitch warns if you pay monthly for car insurance, you'll usually be asked to pay an upfront deposit of approximately a fifth of the annual cost.
Then the rest of your payments will be spread over the remaining months.
You're also likely to pay interest if you pay monthly as it's effectively a loan for the annual lump sum of your insurance, which you're paying back over a year.
Compare car insurance quotes at Confused.com.
And it's not just insurance; this premium also applies to various other products and services.
For example, paying quarterly for a TV licence will cost you £159.48 instead of £154.50 – effectively costing you an extra £5 for the liberty of manageable, bite-sized payments.
If you simply can't afford to pay annually, you could simply pay with a 0% purchases credit card and clear the debt monthly.
Don't auto-renew your home or car insurance
The much hated 'loyalty penalty' affects most services that we use although there is widespread awareness about car insurance and broadband in particular.
You may be less aware of just how much more you'll pay for combined buildings and contents insurance policies.
Research by Which? recently revealed the amount you pay tends to increase the longer you stay with one provider.
Which? says new customers were charged an average premium of £200, but this rose by 20% (to £240) for customers who were with their insurer for one or two years.
It gets worse for people staying loyal for 15 to 20 years, as they paid 75% more (an extra £150 a year) in some cases than new customers.
Looking to compare home insurance quotes? Try Confused.com.
My home insurer punished my loyalty with a £700 penalty
Don't let your savings lose value
Saving up an emergency savings pot is vital to navigate nasty surprises that may come your way although it's also important to ensure your money is not falling in value due to inflation.
The average interest rate on easy access accounts was on average a mere 0.23% in 2018, up from a shocking 0.15% average interest rate the year before, according to analysis by Gatehouse Bank.
The average saver (with an easy access account of around £26,000) would have lost almost £500 value in real terms last year.
At the time of writing, one of the best rates on an easy access account is 1.5% for 12 months with Marcus, a UK brand from US investment bank Goldman Sachs.
Not only does it offer one of the top rates, you have unlimited withdrawals – but you have can only open the account online and manage it online or over the phone.
Beating the average savings rate should really be your bare minimum target. Ideally, you'll want your savings to beat inflation (currently 2.1%) so that it isn't losing value in real terms.
Have a look at our comprehensive roundup of the best possible savings rates to see what's on offer.
The best high-interest current accounts
Don't stick with your broadband provider for 2+ years
Staying loyal to your broadband provider past the initial minimum contract could cost you dearly – by up to £192 a year according to figures from Which?.
So, if you haven't switched for five years since your minimum contract ended, you could have overpaid by nearly a grand.
Broadband providers try to lure you in with attractive deals but after a set period, generally a year or 18 months, the price rises.
In most cases, you are better off switching provider after your introductory deal ends, or haggling for a better price beforehand.
Unfortunately, you need to be proactive and not simply accept the higher price.
If you're not sure how to switch broadband, our easy step-by-step guide can help.
Compare broadband deals at Broadband Genie or check out specific deals from Sky and Plusnet
Avoid your energy provider's standard tariff
If you pay for your gas and electricity together, the standard variable tariff costs approximately £1,254 a year according to Ofgem, but the cheapest available tariff costs around £873 a year.
So, you could be nearly £400 richer a year by switching – but there's possibly one, big catch as you may need a smart meter.
A recent trend by utility firms is to offer the best deals to customers willing to have a smart meter installed.
But be warned that smart meters are controversial for a reason.
There have been reports of errors with smart meters and sometimes issues when people switch, as well as complaints of suppliers harassing people to get them installed in a bid to meet ambitious targets.
Check out our guide on how to switch if you're unhappy.
Cut your heating bills: tips for your radiator, thermostat, boiler and more
Avoid bank fees on holiday
Travellers paid more than a staggering £400m in bank fees in the year to August 2018 while on holiday, according to CompareTheMarket.
It can be frustrating having to pay fees when you're on holiday, particularly as you could be hit by four types of fees.
Luckily, you can avoid these fees by using Starling Bank, or Monzo or Revolut although the latter two have monthly withdrawal limits, so they may be more ideal for shorter breaks.
Metro Bank is also an option, but it's only fee-free within Europe. Have a read of this roundup of the best fee-free credit cards to use abroad.
Avoid the SVR and save up to £4,500
While potential homeowners are always keen to get the best mortgage rate when buying their dream home, they may be paying an extortionate amount by not remortgaging.
If you're on the Standard Variable Rate, you could save on average £4,500 a year by switching to the best deal on the market, advises mortgage broker Trussle.
Even if you don't bag the best deal on the market, you can save £1,000 a year on average by switching to your lender's best rate.
You can compare mortgage and remortgaging rates at loveMONEY.
*This article contains affiliate links, which means we may receive a commission on any sales of products or services we write about. This article was written completely independently.
Be the first to comment
Do you want to comment on this article? You need to be signed in for this feature