Thousands of Nationwide customers in line for overdraft fee refunds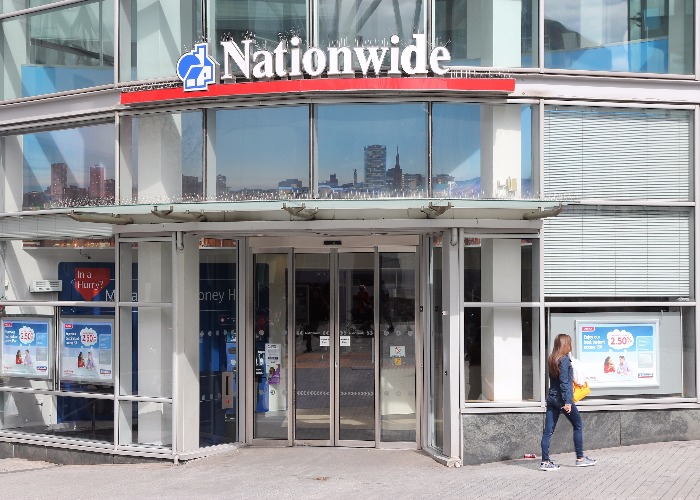 Building society broke rules over sending texts before charging customers for using overdrafts. Find out if you're among those due a refund.
More than 300,000 Nationwide current account customers are set to receive refunds on fees they were charged for dropping into their overdraft.
New rules came into force back in 2018 which require account providers to contact customers with current accounts by text message before charging any overdraft fees.
That way the account holder at least has the chance to pay money into the account and get out of the red fee-free.
However, the Competition and Markets Authority said Nationwide had broken the rules, with around 320,000 account holders affected.
In fact, some of the issues date back to February 2018, when the rules were first introduced.
Often in the red? Get a £250 interest-free overdraft with first direct's current account
Around a fifth of affected customers did not receive a text message at all, with the remainder receiving a text which did not make clear that they would face charges if they didn't take action, as stipulated by the rules.
The mutual will now be refunding charges for those affected, with a total of £6m paid out. That works out at an average of £19 for each affected customer, which will be paid directly into their account.
Those who have left Nationwide since the issue will instead be paid by cheque. All refunds are due to be paid by December.
Nationwide has been ordered to act immediately to ensure that it complies with the rules, while it also needs to make sure any new processes are audited by an independent body.
Nationwide also admitted breaching a separate order from the CMA regarding sending leaflets to customers in Northern Ireland about switching current accounts, and has now started sending them out to the 120,000 affected customers.
Fines for firms that break the rules
Adam Land, senior director for remedies, business and financial analysis at the CMA, emphasised that the text alerts that banks and building societies were ordered to send to customers who were about to slip into an unarranged overdraft were "key in helping them avoid unexpected fees".
He also argued that the CMA needs stronger powers to ensure compliance with its orders, such as the ability to impose fines.
It's a good point ‒ while Nationwide has reimbursed customers who didn't get the appropriate texts, it hasn't really lost anything as a result of having broken the order.
If there was a proper financial penalty for doing so then it would serve as a far more effective deterrent for any other firms tempted to shirk their duties.
Often in the red? Get a £250 interest-free overdraft with first direct's current account
Clamping down on expensive overdrafts
It's worth reflecting on the fact that this action comes just a couple of months after the regulator announced a series of reforms to the overdraft rules, including preventing providers from charging higher prices for unarranged overdrafts than arranged ones and banning 'fixed fees' for borrowing through an overdraft.
The rules are welcome for those that dip into the red, ensuring that what they will pay for doing so is much clearer, allowing them to compare accounts more accurately.
Clearly, overdrafts are in the spotlight at the various bodies overseeing the financial markets.
Be the first to comment
Do you want to comment on this article? You need to be signed in for this feature