M&S Family Pizza Meal Deal for £10: is it good value?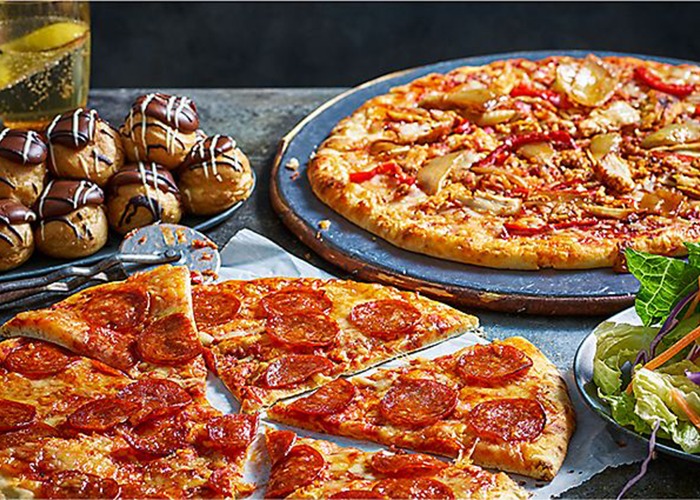 We look at what's available in the M&S £10 Family Pizza Meal Deal and whether it's worth considering.
If you're looking to serve up a treat in under half an hour, the £10 M&S Family Pizza Meal Deal may be a good option.
This deal is available until February, according to a spokesperson for M&S.
Before we look at whether this deal is good value, it may be worth knowing you can earn points when you buy anything from M&S with the Reward Plus credit card (representative APR 19.9%).
New customers will get a £20 voucher when they first spend on it, plus a voucher worth £5 when you spend on food, clothing or home at M&S.
If you aren't sure you'll be able to clear the debt in full each month, the free Sparks reward scheme allows you to access exclusive offers and potentially win gifts.
Huge M&S fan? Check out our roundup of all M&S meal deals so you will know what to keep an eye out for when you're next in store.
What's available in the M&S Family Pizza Meal Deal?
You may recall getting an extra side but that was part of a short-term Britain's Got Talent promotion, so now you can pick up two pizzas and two sides only.
You can choose from 11 pizzas and a variety of sides, but you only get to choose between two desserts under this deal.
Similar to the M&S Family Meal Deal, you don't get a bottle of wine or non-alcoholic alternative, but this should serve four people instead of two as you get with the £12 Dine In deal.
Speaking of which, you can buy an M&S Dine In gift card if you know someone who is a big fan of this meal deal.
You can see the menu below for the M&S Family Pizza Meal Deal.
For ardent M&S fans, take a look at our roundup of every M&S meal deal offer so you'll know what to keep an eye out for when you're next in store.
Pizza options
Magnificently meaty pizza
Cheese and tomato pizza (V)
BBQ chicken pizza
Very veggie pizza (V)
Pepperoni pizza
Mixed pizza slices
Cheese and ham pizza
Garlic mushroom and spinach pizza (V)
Feta, mascarpone and caramelised onion pizza (V)
Margherita pizza (V)
Plant Kitchen three cheese pizza (Ve)
Sides & desserts
Chicken munchies
Mac and cheese bites (V)
Mozzarella sticks (V)
Dirty fries
Garlic doughballs (V)
Crispy mushrooms (V)
Cheesy garlic bites (V)
Loaded potato skins
Onion rings (V)
Sticky BBQ chicken wings
Deli coleslaw (V)
Frites (V)
Chunky chips (V)
Lemon curd cheesecake wedges (V)
Triple chocolate cheesecake (V)
Alternatives
If the M&S Family Pizza Meal Deal isn't quite right for you, the £10 Tesco Finest meal deal may be ideal.
Unlike M&S offers, Tesco's deal is not limited to a couple of days every month.
Want to whip something up at home instead? Check out our sister site loveFOOD for a range of tasty and quick recipes.
Not an M&S regular? Head over to our weekly round-up of the best supermarket deals from the main supermarkets, including Aldi and Lidl.
If you want more stories like this, check out the loveMONEY homepage or sign up to our newsletter at the bottom of the page.
*This article contains affiliate links, which means we may receive a commission on any sales of products or services we write about. This article was written completely independently.
Be the first to comment
Do you want to comment on this article? You need to be signed in for this feature