Tesco 'package waiting' prize draw scam: how to spot it's fake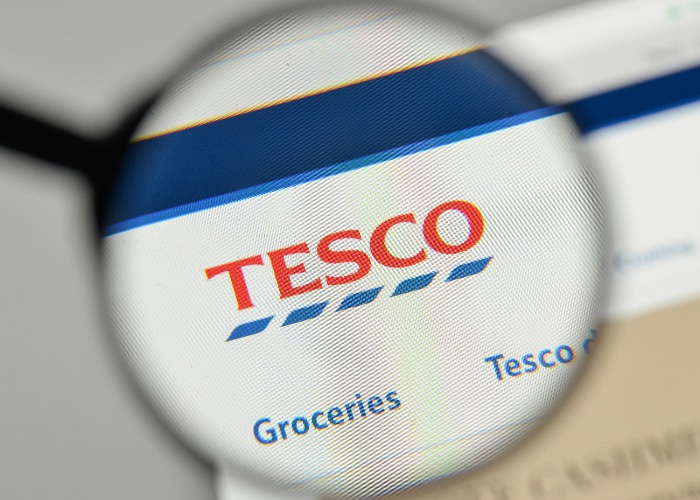 Watch out for scam texts and emails claiming you have a 'Tesco package waiting' as you've won a phone in a prize draw. Here's how to tell it's fake.
If you've received a message purportedly from Tesco claiming you have a 'package waiting' as your name has been randomly selected for a prize draw, delete it immediately.
The fake text messages and emails are being sent by scammers to try and trick people into handing over their personal details, which they then use to hack their account or open new accounts in their name.
We reported in April that a 'Free Tesco voucher scam' was doing the rounds, but this scam works differently.
On Twitter, those targeted have been sharing screenshots of texts claiming to be from Tesco.
The message mentions the person by name, which might fool some more trusting people, and claims there's Tesco package waiting. It advises them to check the link and confirm their details.
Hi Ben, I can confirm that this is a scam. Can I ask you to send this screenshot in an email to phishing@tesco.com then delete it without clicking on any links? Thanks - Sharon

— Tesco (@Tesco) July 7, 2019
Anyone who clicks on the link – something you should never do when you receive a suspicious mail – is taken to a site that looks very similar to Tesco's, but it is owned by scammers.
A pop-up appears, saying:
Congratulations! You are one of the 10 lucky customers that we have selected to have the opportunity to win a Samsung S10.
You can click below to see a larger version of the site.
According to The Sun, victims are asked to enter their personal details, including their name, address and bank details to pay for a £2 delivery charge, before revealing the gift.
Some of the numbers people have received scam messages from include 41203, 48227 and 50886.
Common Tesco scams to avoid: fake vouchers, Facebook offers and banking emails
How to spot this scam
These types of scams are frustratingly common so it's vital to stay vigilant.
This scam appears more sophisticated than others as there are no glaring grammatical errors (usually a big hint it's a scam).
There are even fake comments from people thanking Tesco for a smartphone, with one including a picture of the prize and four Facebook likes.
But don't be fooled as scammers control this page and include these to try and trick you into trusting them.
Also, remember that supermarkets will never randomly contact you to ask for personal details in exchange for prizes or vouchers.
If you're unsure, it's best to check with customer services of the company in question – and never click on any links in the message.
Always look up any contact information separately to stay safe.
What does Tesco recommend?
If it sounds too good to be true, it probably is and may be a scam.
Tesco has confirmed these messages are scams and recommends anyone who receives this to take a screenshot and forward it via email to phishing@tesco.com before deleting it.
Of course, it goes without saying that you shouldn't click on any links.
"This is not a text message sent by Tesco," commented a Tesco spokesperson.
"We would always ask customers to be vigilant and to double check the legitimacy of any online competition alerts, coupons or vouchers.
"If you are ever unsure about any alerts you see online, a text or an email you have received, you can always check by calling our customer service team on 0800 50 55 55."
Supermarket voucher scams UK: how to tell if a voucher, coupon or prize is fake
Be the first to comment
Do you want to comment on this article? You need to be signed in for this feature