Supermarket voucher scams UK: how to tell if a voucher, coupon or prize is fake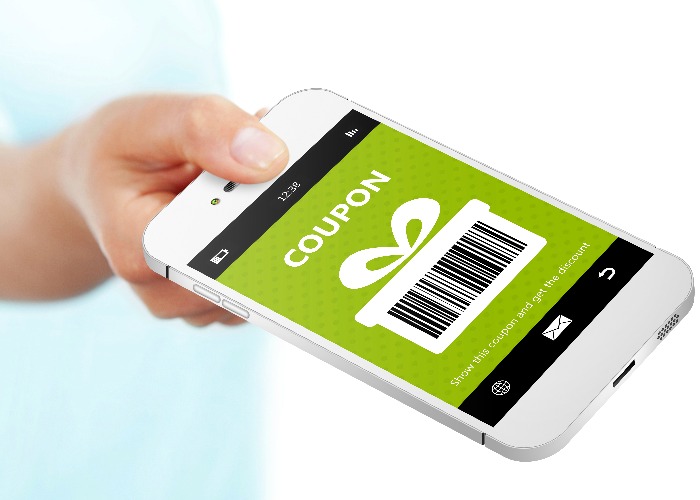 Social media is awash with fake supermarket vouchers purportedly from the likes of Waitrose, Aldi, Lidl, Tesco and Asda. We show you how to spot a fake, how to stay safe and also reveal some of the most common scams doing the rounds on Facebook, Twitter and WhatsApp.
Scammers are creating a load of fake vouchers, supposedly from some of the nation's biggest supermarkets and high street stores.
These hoax voucher promotions have been popping up all over Facebook and Twitter as well as on WhatsApp, text and email.
To help you stay safe, here are some of the most common ones we've spotted.
Tesco fake voucher and email scams
We've seen a number of Tesco-related voucher and survey scams doing the rounds.
First off, there's this fake Tesco £45 voucher offer, pictured below. You're asked to answer a few questions, share and then download a voucher, but really the voucher is fake and the whole scam is set up to steal your personal details.
Click on the image below to view a larger version

Elsewhere, there is a scam email promising £500 worth of Tesco vouchers after answering a survey on their phone.
However, those that complete the questionnaire are finding they've been signed up to a premium rate text service, which charges them to be entered into a monthly draw.
Read more about the scam in: Tesco prize draw scam: how to stay safe.
Waitrose £250 voucher scam
Waitrose shoppers are being targeted with a fake voucher offer on WhatsApp.
Dorset Police Cyber Crime Unit has tweeted a screengrab of the scam message, which is designed to steal shoppers' personal information.
If you do receive this scam, delete it immediately.
This is the next scam via #WhatsApp! Do not click on this link and make your friends aware. The "i" in Waitrose is not what it seems. Delete ASAP. pic.twitter.com/3pjXIZhXXR

— Dorset Police Cyber (@DP_CyberCrime) January 5, 2018
Asda £250 voucher scam
Similarly, scammers have been spotted using a fake £250 Asda voucher to capture personal details.
To be clear, the supermarket is NOT giving away a £250 free voucher to celebrate its 68th anniversary. If you click on the link and fill out the page, your details will simply be harvested by scammers.
There are three easy ways to spot this offer is fake.
First up, the spelling and grammar mistakes. Second, if you manually type in the supposed url in the 'offer' (http://www.asda.com/mycoupon) you will see that the page does not exist on Asda. Clicking on it will redirect you to the scammer's page.
Finally, ask yourself: would a supermarket really give every customer £250 to celebrate a random anniversary? If it seems too good to be true...
Note: we first spotted this when a friend sent it to us thinking it was real. If you've shared it, please do let those people know ASAP not to click on the link.
Lidl fake £45 voucher
Lidl is warning shoppers about a new £45 voucher scam doing the rounds on Facebook.
Much like the scams mentioned above, the post claims to be offering a voucher to celebrate the supermarket's anniversary.
But people that click through and fill out their details are just giving scammers access to their Facebook page.
The fake Lidle voucher on Facebook looks like this:
Lidl issued a warning on its actual Facebook page: "Dear Lidlers, a number of you have contacted us regarding a post to win a £45 voucher from Lidl via Facebook. Unfortunately, this is a scam made to look like a voucher from us."
"If in doubt, check out http://www.lidl.co.uk/competitions for all the latest competition news or feel free to send us a message and we'll be happy to verify any competition we're currently running."
But scammers aren't just putting out fake vouchers on Facebook.
We received not one but two WhatsApp messages, promising us a £250 Lidl voucher as part of its 25th anniversary celebrations.
It was from someone we didn't know, and a quick search told us that Lidl launched in the UK in 1994, which means if they were celebrating anything it would be their 23rd anniversary!
This is just another supermarket voucher scam I'm afraid and should be deleted immediately and definitely not shared with friends.
To more easily help you spot it, we've put a screengrab of the one we received below. We'll also write out the text in full in case if you're reading this on a phone and the image is a bit small. Note the text might vary slightly in the version you receive.
Full text: "Lidl is celebrating 25 years in UK and they are giving away £250 shopping vouchers! I just got one from here: http://www.lidl.co.uk-claimvoucher.com"

Aldi fake £85 coupon scam
Scammers are trying to trick Aldi shoppers into handing over their details in return for a "free £85 coupon" that can be redeemed in-store.
The victims are asked to click on a link, which takes them to a website where they're asked to enter personal information before they can print off the voucher.
The offer is of course fake and the fraudsters will then use the information to commit ID fraud.
Victims are also asked to share the voucher on social media, thus keeping the scam going.
We've seen a number of the fake vouchers on both Twitter and Facebook. Take a look at the post below from What's On Gloucestershire, which explains what the scam looks like.
Hi Lynsey. We can confirm that this is not an official Aldi voucher. It is a fraudulent offer that cannot be redeemed in our stores, and we strongly advise that you do not complete any personal details. Please rest assured that this is currently being fully investigated. Thanks.

— Aldi Stores UK (@AldiUK) December 2, 2018
Aldi has taken to Twitter to say it is aware of the hoax voucher and is investigating the matter.
It also stressed it would never ask you to share your personal details via a website in order to redeem a voucher.
If someone sends you a Facebook message or email suggesting you could get an Aldi voucher, treat it with caution and don't automatically click on the link.
If the offer is too good to be true it probably is. Also, check for spelling mistakes and use your common sense about the details it is asking you to share.
Morrisons £75 anniversary voucher scam
On a similar note, Facebook posts have been cropping up claiming to offer a free £75 voucher for either Sainsbury's or Morrisons as part of their anniversary celebrations.
The text used can vary, but the offer is generally along the lines of: "Get a FREE £75 Morrisons Coupon to celebrate 117th Anniversary!". We've seen some with different anniversary years mentioned.
Avoid this scam, and definitely don't share it with your friends on Facebook.
Think you may have fallen for a scam? Check your credit report today
Sainsbury's £120 WhatsApp voucher scam
Sainsbury's shoppers are also being targeted with a £120 voucher scam.
The scam claims the giveaway is to celebrate Sainsbury's 150th birthday. In order to claim your 'free' voucher, you are redirected to an external site where you are asked to share your details. However, there is no prize and your details will be used to inundate you with spam messages.
Sainsbury's has warned shoppers to delete the message without replying.
Hi there Valerie, this is not one of our offers. Please refrain from clicking any links or responding to the message. Sean

— Sainsbury's (@sainsburys) July 9, 2018
Think you may have fallen for a scam? Check your credit report today
How to get genuine supermarket discounts and vouchers
Not all supermarket promotions are a scam.
You can use cashback websites like Quidco and TopCashback as well as websites like Vouchercloud and VoucherCodes.co.uk, which list genuine voucher codes and discounts.
You should also keep an eye on official Facebook and Twitter feeds for genuine offers from the supermarkets and other retailers.
Think you may have fallen for a scam? Check your credit record today
This article has been updated
Want more stories like this? Visit the loveMONEY homepage or sign up for our daily newsletter and let us send the news to you!
Protect yourself from scams!
Card cloning and skimming: how to stay safe
Fraud: how to tell if you're talking to your bank - or a scammer
How to check if that email from the taxman is real
Be the first to comment
Do you want to comment on this article? You need to be signed in for this feature