Asda pulls Cashback Plus Credit Card – what are your options?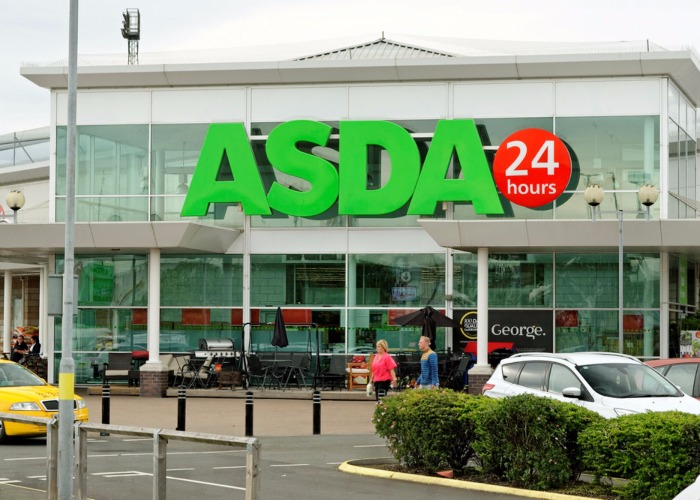 The Asda Money Cashback Plus Credit Card is no longer available to new customers. We reveal your options if you want to earn cashback specifically at Asda.
Asda has discreetly pulled its popular premium cashback credit card for new customers.
The Asda Money Cashback Plus Credit Card pays 2% 'cashback' – you actually get Asda vouchers instead of cash – on all spending at the supermarket chain.
While it does come with a £3 monthly fee, the generous rate still makes it a nice little earner for families who do their grocery shopping at the store.
Cardholders also earn a lower 0.2% rate on all non-Asda spend.
After spotting that it had disappeared from our best buy tables, I got in touch with Asda's press office to find out what had happened.
The spokesperson confirmed the card had been pulled for new customers earlier this month, adding: "We're constantly reviewing our products and services in order to ensure we're best meeting our customers' needs, which means that there will inevitably be changes in our offering from time to time."
"We have recently withdrawn our Cashback Plus Credit Card, but have a great variety of other Asda Money services available and will continue to listen to our customers to help understand how to shape our offer to make it right for them."
The withdrawal of Asda's most generous card may not come as a surprise to cashback fans, who have seen many top deals disappear in recent years following a cap in interchange fees.
Nonetheless, it's a blow to see another cashback card bite the dust.
You can compare a range of cashback cards on loveMONEY's best buy tables
What are the alternatives?
If you already have the Cashback Plus card, the good news is you can keep using it as usual. Asda has only closed the offer to new customers.
If you don't, let's look at the existing alternatives for loyal Asda shoppers.
Mastercard and Visa to slash overseas card fees
The Asda Cashback Credit Card (19.9% representative APR) is the most obvious option.
The card is fee-free, but pays a less generous rate of 1% on all purchases in store, online, and at Asda petrol stations.
Like the Cashback Plus card, this deal also offers 10% cashback on selected Asda insurance products and 0.2% when you use the card anywhere else.
You'll also get 0% on balance transfers for 12 months (3% fee) and 0% interest for six months on purchases of £200 or more at George.com.
You can read our detailed review of the Asda Cashback Credit Card here.
If you have a poor credit score, you could go for the Asda Cashback Start Credit Card (34.9% representative APR) instead, which gives 1% cashback on all spending at Asda and 0.2% cashback elsewhere.
Similar to the Asda Cashback Credit Card, cashback will be awarded via vouchers and there is no monthly fee to pay.
If you shop regularly at Asda, you can find more useful shopping tricks, tips and hacks to save money here.
Consider your options
As a final point, we should stress that both the above cards are really only suitable for Asda regulars.
The 0.2% they pay on non-Asda spend is pretty miserly and can easily be beaten by rival offers, which you can view here.
So think carefully about where you're likely to do most of your spending before applying and, as always, remember the golden rule of cashback cards: pay off the debt in full every month or the hefty interest rates will far outweigh any cashback benefits.
Be the first to comment
Do you want to comment on this article? You need to be signed in for this feature