Fraud report: over-60s among prime targets for fraudsters – how to stay safe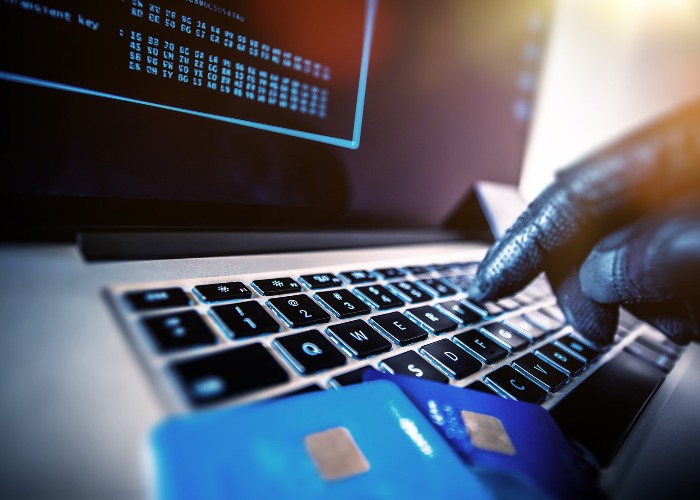 As a shocking report shows over-60s and those aged 21 and under are increasingly falling victim to fraud, we look at how to stay one step ahead of the criminals.
Identity fraud has risen in 2018 with over-60s and those aged 21 and under becoming prime targets.
That's according to the latest annual report from UK fraud prevention service Cifas, which revealed a dramatic 34% spike in identity fraud victims among the over-60s to over 33,000.
This represents a significant jump compared to an overall 6% rise in cases recorded by Cifas.
"As older people are perceived to be more likely to be approved for credit, they have found themselves increasingly targeted," Cifas said in its 'Fraudscape' report.
Pensioners are not the only targets as the number of identity fraud victims aged 21 and under have soared by 26% over the same period.
"The continuing increase in the number of young victims of identity fraud is a clear signal that the need for education on the risks of fraud is pressing," Cifas added.
Fraud numbers rocket: the 7 scams you need to watch out for
Below is a graph showing the victims of impersonation by region so you can find out if your area has improved – or if more people are being targeted.
The best and worst banks and lenders for card fraud
What tactics are being used?
Cifas says identity fraud – which jumped 8% and accounted for 58% of reported frauds last year – is by far the most common type of fraud.
Identity fraud occurs when a fraudster uses personal data to impersonate someone else, another party or to create a fictitious identity to open a new account or buy a product.
According to the report, identity fraud cases hit a record high of 189,000 in 2018, with plastic cards in particular being targeted by fraudsters.
"Identity fraud to obtain a plastic card account, more than nine in 10 of which were personal credit cards, increased by 41% in 2018 to more than 82,000 reported cases," comments Cifas.
Misuse of facility fraud also rose significantly last year, increasing 10% and accounting for a quarter of all reported fraud cases. Cifas says this type of fraud happens when an account, policy or product is misused.
For example, it can occur when someone knowingly allows criminals to transfer funds through their account.
How can I stay safe?
Cifas warns that fraudsters can gather personal information about you online and potentially piece it together for potential abuse.
"The report showed that 65% of victims of identity fraud had a visible social media presence or had been victims of a data breach," it said.
Here are the fraud prevention service's top tips to stay safe:
Review privacy settings on all your social media accounts – this may take time, but it is worth it to keep your personal information safe;
Be cautious of accepting an invitation to connect from individuals you do not know on LinkedIn;
Deactivate and delete old profiles. You can use search engines like Pipl to help you identify old social media accounts;
If it seems too good to be true, it probably is. Never reveal personal or financial information. You can visit Get Safe Online for more information on how to stay safe on social media;
Use a password manager tool to help you to store passwords securely and help create new ones for every different site you use.
Online commenting: how you may be revealing too much about yourself
Be the first to comment
Do you want to comment on this article? You need to be signed in for this feature