Fraud numbers rocket: the 7 scams you need to watch out for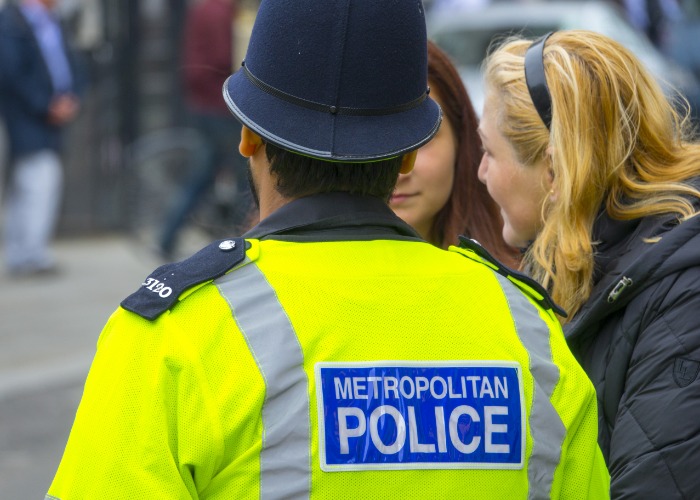 Damning new figures show losses from fraud keep rising, with banks scrambling to respond.
Financial fraud rose sharply in 2018, costing victims a staggering £1.192 billion.
New figures from UK Finance, which represents banks, suggest that we're losing the war against scammers, with fraud losses increasing by 16% from the year before.
Some types of fraud have rocketed, with incidents of crooks stealing card details doubling.
These figures only relate to successful scams: bank and card companies claim to have prevented £1.66 billion in fraud last year.
In this article, we've picked out seven types of scams you need to watch out for, ordered by the total value of losses.
If you've been the victim of a scam, contact Action Fraud on 0300 123 2040.
Remote purchase (card not present) fraud £506.4 million
Average victim lost £247
When a criminal uses stolen card details to buy something on the internet, by phone or mail order.
It rose 24% from 2017, with UK finance blaming high-profile data breaches, such as when Vision Direct was hacked in November, putting 16,300 customers' details at risk.
To protect yourself, only use retailers you trust and check your internet browser: most have a padlock icon in the website address bar to indicate the site is secure.
Beware: 'discount' Raybans
UK Finance has warned that criminals are using social media profiles to advertise the 'sale' of discounted goods to consumers. When you enter your card details, the criminal does purchase the item, but you never receive it.
Remote banking fraud £159 million
Average victim lost £4,808
When a criminal gains access to your bank account through online, phone or mobile banking and takes your money.
This type of fraud has fallen below its 2015 peak of £169 million, but given the large amounts stolen, should be taken seriously.
While it's important to have up-to-date anti-virus software on your computer, make sure you're not tricked by scammers, who may impersonate your bank or a police officer (more on that below).
Beware: warnings of "unusual activity on your account"
A reoccurring scam, which hit NatWest customers in February, involves texts appearing to come from your bank warning of unusual activity.
You are led to a fake bank webpage and asked to log in to your account, at which point the crooks take your details.
Lost and stolen card fraud £95.1 million
Average victim lost £219
When a criminal uses lost or stolen card details to make a purchase or payment, or withdraw cash.
Although losses from this type of fraud have only slightly increased, and are still lower than 2016, it's still a huge problem.
UK Finance warns that criminals are using low-tech methods, such as thefts at ATMs, cameras, keypads and looking over your shoulder when you type in your PIN.
Beware: compromised ATMs
We've put together a list of signs that an ATM has been tampered with, including pictures of real-life examples. You can read it here.
Impersonation scams £92.7 million
Average victim lost £8,486
When criminals contact victims, purporting to be a figure of authority, such as a police officer, from the bank, utility company or Government department.
Victims are told they need to make a payment to the crook, such as to settle a fictitious fine or help an investigation.
This type of fraud is part of 'authorised push payment fraud', which banks only began recording last year but already accounts for £354.3 million in losses.
To protect yourself, treat all unsolicited approaches as a scam. Contact the police, bank or organisation directly using a number you trust – your bank card, for example, will have a secure number.
Police will never ask for your financial details.
Beware: calls, emails and texts from HMRC
This particular nasty scam involves victims being warned they owe HMRC money and threatened with fines or worse (you can listen to a real-life call here).
As aggressive as the taxman would be, remember HRMC would never ask you to take action on the phone: call them back on a secure number to check.
Investment scams £50.1 million
Average victim lost £14,801
When a criminal convinces the victim to move their money to a fictitious fund or fake investment.
To make matters worse, this category of 'authorised push payment' doesn't include victims pushed into making investments that were genuine but extremely high-risk or unsuitable.
Always check that a firm is authorised with the FCA using their register. Be suspicious of unsolicited approaches (pension cold calling is now illegal), 'too good to be true' returns and pressure to act now.
Beware: 'Martin Lewis' investment opportunities
MoneySavingsExpert founder Martin Lewis has been clear that he never does adverts, although that's not stopped crooks using his image with permission to promote scams, particularly on Facebook.
Card ID theft fraud £47.3 million
Average victim lost £741
When a criminal uses a card or card details, and stolen personal information, to open or take over a card account held in someone else's name.
Increasing by 59% in a year, this is one of the fastest growing types of fraud.
UK Finance warns that crooks are 'harvesting' victims' personal information through phishing emails, scams texts and even theft of mail from external mail boxes and multi-occupancy buildings.
Beware: supermarket 'prize draws'
Every few weeks we get notified about texts, emails or WhatsApp messages, claiming that the victim has won a supermarket prize draw. See the latest example here.
Malicious payee £46.4 million
Average victim lost £882
When a criminal persuades a victim to pay for goods or services that don't exist.
Also, part of 'authorised push payment' fraud, common scams involves cars, phones, computers, holiday rentals and concert tickets.
Be suspicious of offers that look too good to be true and sellers asking you to use unregulated methods such as PayPal or bank transfer.
Beware: used car buyers or sellers who won't meet you
Buying or selling a used car is a fraught process and although websites can connect you with buyers and sellers across the nation you should always meet them in person and ideally pay with cash.
Read more in our Gumtree and AutoTrader guides.
What are banks and regulators doing?
Bank and card companies claim that they prevent £2 in every £3 of attempted fraud.
A new rapid-response scheme, the Banking Protocol allows staff to inform police to attempted frauds taking place and led to 231 arrests in 2018.
Unfortunately, an initiative to check the names of bank transfer recipients has been delayed until "some time next year".
In May, a voluntary industry code will see victims of authorised push payment scams reimbursed if their bank or payment service provider was at fault and the customer has met the standards expected of them under the Code.
Stay updated about the latest scams by subscribing to our newsletter
Be the first to comment
Do you want to comment on this article? You need to be signed in for this feature