When we moved to a new town six years ago, our grocery shopping entered a new realm of bargain buys.
The two biggest stores in our market town are Sainsbury's and Lidl and within the first few weeks we realised there was no way we could afford to shop at Sainsbury's every week.
So we embraced Lidl and never looked back.
Discount stores Lidl and Aldi have been hammering the big four supermarkets (Tesco, Sainsbury's, Asda and Morrisons) in recent years due to their lower prices and wide range of items.
The snobbery around shopping at these discount stores has disappeared and they have expanded their offerings to include organic, gluten-free and vegan foods.
There is also a wonderful array of random items from petrol lawnmowers to triathlon wetsuits that always seem to appear just as you need them.
But the big four are fighting back and lowering their prices in an attempt to compete.
I decided to compare my weekly Lidl shopping bill with the big four supermarkets to see if I was still getting the best deals.
While my findings are by no means conclusive, I was pleased to discover that Lidl still trumps the others by some margin.
Not only that, I no longer have to pop over to Sainsbury's each week to pick up organic milk and eggs or soya-based products such as UHT milk and yoghurt as Lidl now stock these.
Earn 7,500 bonus Nectar points with this Sainsbury's credit card
My shopping list
The table below shows a comparison of my 12 staple shopping items.
When an item was sold in a different size or weight from the Lidl product I calculated the equivalent cost.
For example, Sainsbury's Bran Flakes are sold in a 1kg box for £1.30 compared to the 500g box at Lidl.
The Sainsbury's price in the table is therefore 65p.
Obviously, this isn't an exact comparison as you generally save when buying larger containers of anything, but I needed to make certain concessions in order to make for a more even comparison.
At the cheaper end, Asda was 13% more expensive than Lidl, and as expected at the top end Sainsbury's was 24% more costly.
More surprising was that my old favourite Morrisons was 22% pricier than Lidl and Tesco came in at 17% more.
| | | | | | |
| --- | --- | --- | --- | --- | --- |
| | Lidl | Asda | Tesco | Morrisons | Sainsbury's |
| Fusilli pasta 500g | 0.78 | 0.5 | 0.95 | 1 | 1.05 |
| Bran Flakes 500g | 0.55 | 1.38 | 0.66 | 1.1 | 0.65 |
| Tinned plum tomatoes | 0.28 | 0.35 | 0.35 | 0.35 | 0.35 |
| Tinned tuna x 4 | 2.49 | 2.84 | 3.25 | 3 | 4 |
| Organic semi-skimmed milk 4 pints | 1.49 | 1.5 | 1.5 | 1.8 | 1.8 |
| Organic free-range eggs mixed weight x 6 | 1.25 | 1.45 | 1.6 | 1.25 | 2.25 |
| Unsweetened soya UHT milk | 0.59 | 0.59 | 0.85 | 0.6 | 0.85 |
| Multiseed loaf | 1.29 | 0.79 | 1.35 | 0.75 | 0.95 |
| Tinned cat food x 6 | 2.29 | 2.5 | 2.5 | 2.57 | 2.5 |
| Non-bio washing powder 20 to 25 washes | 1.99 | 2.5 | 2.5 | 3.2 | 2.5 |
| Chipolata sausages x 12 | 1.89 | 1.45 | 1.7 | 2 | 1.5 |
| Apples x 6 | 0.62 | 1.2 | 0.95 | 1.25 | 0.8 |
| TOTAL | £15.51 | £17.05 | £18.16 | £18.87 | £19.20 |
Lidl
The German supermarket chain is consistently cheaper across pretty much all items.
Rather than having different deals on random items each week it undercuts by a few pence on everything.
It does this by having less staff and no facilities such as toilets.
There were only two products in my basket which cost less elsewhere and on closer inspection these were an anomaly.
The bread we buy is a low GI multiseed cob costing £1.29 but there was no real equivalent at any other store and some of the closest comparisons were processed sliced bread.
The chipolatas were slightly more expensive at Lidl but these were part of the Deluxe range and the closest comparisons were of a lower quality.
Fruit is particularly cheap at Lidl especially if you buy a bag each of fun size apples, pears and bananas as this gets you a 30% discount.
They have also introduced a 5kg wonky fruit and vegetable box for £1.50 which is an absolute steal.
Admittedly I do have to go into Sainsbury's once or twice a month to pick up specialist items such as soya ice cream or fresh lasagne sheets because I can't find them in Lidl but this is becoming less frequent as Lidl expands its range.
Read: the amazing rise of Lidl in Britain
Asda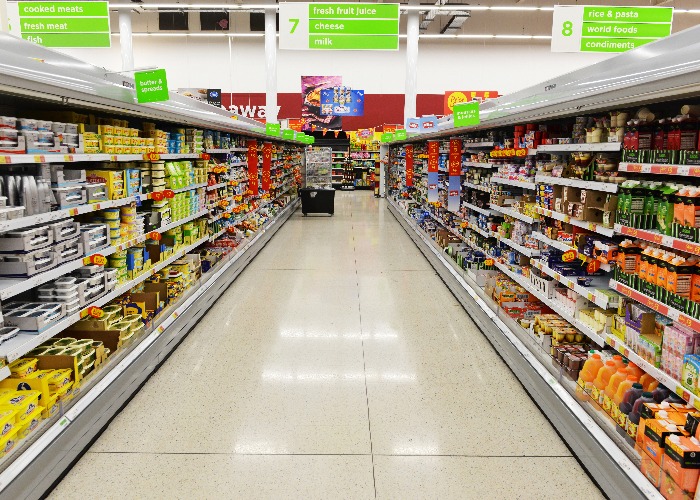 There are some good deals to be found at Asda but they tend to move around different items and they only seem to price match Lidl rather than beat it.
Their Smartprice range offers good value and matches Lidl for soya UHT milk but some items such as Asda Bran Flakes costing far more than Lidl.
The Asda superstores offer a much wider range of items than Lidl and are fantastic for children's school clothes but for a weekly food shop you are still better off at Lidl.
If you're an Asda regular, it's worth looking into the Asda Cashback Credit Card, which pays 1% cashback on all your shopping.
Just make sure you clear your debt in full each month or the interest charges you incur will more than outweigh the benefits. Head this way to learn more.
Tesco, Morrisons and Sainsbury's
The own-brand products at these stores just can't compete with Lidl.
There will be the odd deal that will undercut them, like Tesco Butcher's Choice pork chipolata 12 pack buy any two for £3 (equivalent Lidl price £3.78) but they are only on a limited number of products for a limited time.
And some seemingly good deals are not as great as they seem.
The Morrisons offer of two boxes of 625g Bran Flakes for £2 works out at £1.60 per kg, compared to £1.10 per kg at Lidl – which is the constant price every week.
Despite efforts to lower its prices Sainsbury's is still considerably more expensive with items like own-brand tinned tuna 60% more than Lidl.
What you are paying for in these supermarkets is customer service, neatly presented products and self-service checkouts rather than the no-frills, chuck-it-all-in-the-trolley-as-fast-as-you-can service at Lidl.
The discount supermarkets also do not offer online shopping or delivery.
A mention for Aldi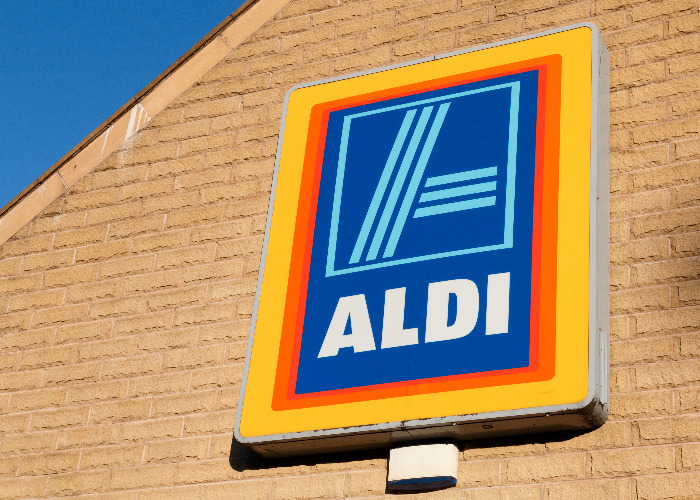 Whilst I've been singing the praises of Lidl it is worth noting that Aldi is also hugely competitive and can beat the big four on price.
What it is less successful at in my experience is variety.
I tried to compare my Lidl and Aldi shop using an online supermarket comparison website but I found that many of the products were not listed for Aldi.
Those that were listed were either the same as Lidl (soya milk 59p, organic eggs £1.25) or slightly more.
For example, tinned plum tomatoes were 35p and tinned tuna was £2.69 for four tins.
I would estimate that Aldi is a similar price to Asda if not a smidgen cheaper depending on what you buy.
The point of this article wasn't to prove that Lidl is categorically cheaper than everyone.
Rather, I was sharing my personal experience based on my shopping habits.
I'd love to hear your experiences: where do you shop? Is it because it's cheapest? Do you shop at a variety of places to get the best possible price?
Share your thought in the comments section below.