Why cash machines are disappearing from UK high streets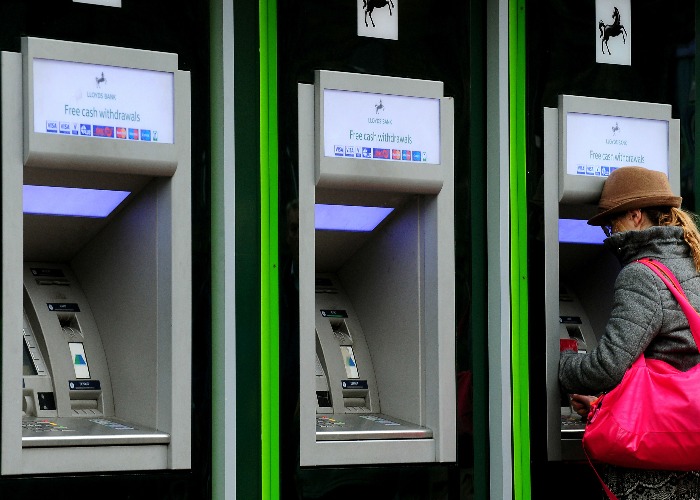 HIgh costs and more card payments are pushing out ATMs, but could a new payment for rural providers make a difference?
Cash machines which don't charge you for withdrawals are disappearing sharply across the UK.
According to the recent figures from network LINK, there were around 52,000 free-to-use ATMs in the UK last year, down from 54,600 in 2017 and 53,900 in 2016.
It's worth noting that pay-to-use versions are disappearing at an even faster rate: from 14,000 in 2017 to just 11,100 in 2018.
Separate research from Which? highlighted how over 100 'protected' cash points – those that are more than 1km/0.62 miles from another free ATM – disappeared in the second half of 2018 alone.
Get paid £100 for switching to first direct. Here's how
Do we really have a major problem with ATMs disappearing? The big decline has been in cashpoints that charge. The numbers of free ATMs are fairly steady pic.twitter.com/2xR8EEgd65

— David Worsfold (@DavidWorsfold) February 12, 2019
Time to protect ATMs?
The removal of cash points is creating a huge headache for both customers and small retailers, as many people are unable to pay in shops that don't allow card payments.
As a result, Which? and the Federation of Small Businesses are calling for a dedicated regulator to ensure access to cash is protected.
Bank branch closures: 3 other ways to manage your money
The rise of contactless
The above numbers are nationwide, but many small communities face ending up with no ATMs whatsoever.
Perhaps unsurprisingly, a significant factor in the disappearance of so many cash machines is our increasing use of contactless card payments.
Where once shops required you to spend upwards of £5 or £10 in order to use a card, you can now swiftly pay with a tap of your card for much smaller amounts.
According to the most recent data from trade body UK Finance, the number of contactless payments made in 2017 almost doubled from the year before to a massive 5.6 billion transactions, with almost two-thirds of people in the UK using the technology.
The organisation said that its studies had found that around 3.4 million people now almost never used cash, instead relying on their cards.
Looking to switch bank? NatWest will pay you £150 if you join before 15 February.
How ATM operators make and spend their money
A free ATM might not cost you anything to use, but the operator is still getting something out of it.
Basically, each time a withdrawal is made, the card operator – Barclaycard, Tesco Bank, Halifax or whoever – is charged a small fee by the operator.
These 'interchange rates' have been the subject of a row over plans to reduce them. Back in January last year, LINK announced they would be gradually cut down from around 25p to around 20p over four years, a move which would have meant banks saved a small packet.
While the first two cuts took place as scheduled, the third cut – which was due next January – was cancelled.
The fourth, scheduled for January 2021, is now on hold as well.
However, free-to-use ATMs come in a couple of different forms. There are the ones associated with a bank which you might find outside a branch, but there are also those independent ATMs that you may find on the high street, at petrol stations or in small shops.
In these cases, the operator has to pay rent in order to put the ATM there or offer a cut on the money they make from the withdrawals.
While the move to contactless has largely been a question of convenience, it is evidently having a real knock-on effect on the ATM operators.
If they aren't making money from their ATMs, and are shelling out on rent, then it's not surprising if they opt to drop the ATM entirely.
I can't get to my money!
The rapidly declining numbers of ATMs available could potentially cause real problems.
People need to be able to access their money, and while this is simple enough in cities and big towns where there is a clutch of bank branches on the high street, the situation is rather different once you get out into the more rural and remote areas.
These towns have seen bank branches close already, to the point that despite promises from the major banks, some of these areas now do not have a single bank branch.
Combine that with the fact that ATM numbers are declining, and we are getting into the situation where increasing numbers of people need to travel into neighbouring towns and villages just to get access to their own money, potentially having to pay for the privilege to boot.
Again, this is less of a problem for younger people or those who have access to a car, but for older and more vulnerable people, it's deeply concerning.
Act fast to bag this £150 current account switching offer from NatWest
Time for a 'super premium'
So what's the answer? LINK has announced that it is introducing a 'super premium' for operators with free-to-use ATMs in remote areas, meaning they will make more money every time someone uses the ATM.
Currently, firms that operate a rural ATM get a top-up subsidy of up to 30p every time someone makes a withdrawal, thanks to LINK's financial inclusion programme. This is on top of the interchange rate.
However, from this April, LINK is introducing a 'super premium' of up to £2.75 for every withdrawal. It's eligible to around 3,500 free-to-use ATMs that are currently at least 1km away from the nearest rival free-to-use ATM, or which are already part of the financial inclusion programme.
This super premium will be made available both to firms that install new free-to-use ATMs and those that convert pay-to-use ones into free-to-use.
Only time will tell if these much larger payments make a difference and ensure that operators continue to keep their remote ATMs in service.
But what should be clear is that while many of us are only too happy to move more of our spending from cash to contactless, there will always be plenty of people that rely on access to cash machines.
The march towards greater use of technology cannot leave those people unable to get hold of their own money.
The perils of ATMs that aren't monitored
Another issue that isn't often mentioned is the risks that arise from not regularly maintaining ATMs.
Criminals often target such cashpoints, installing devices that allow them to steal cash from unwitting punters.
To help you stay safe, we've put together this guide on how to tell if a cashpoint has been tampered with.
Of course, sometimes when your card is swallowed it isn't the fault of criminals: the ATM is simply faulty. Here's what to do if your card isn't returned.
Be the first to comment
Do you want to comment on this article? You need to be signed in for this feature