How do online adverts know what I like? And what can I do about it?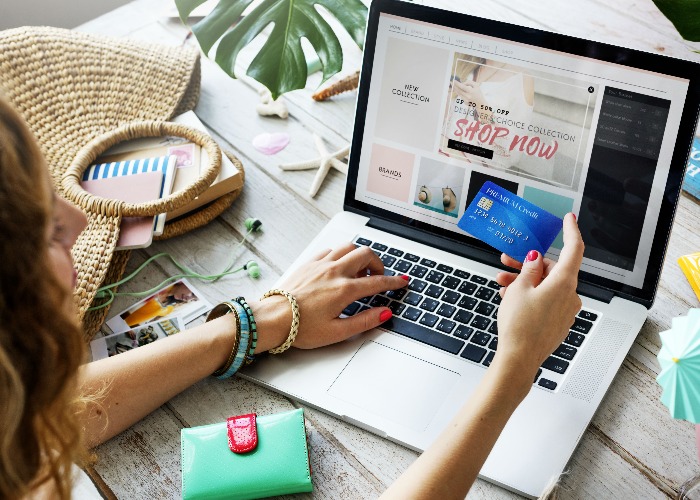 Personalised advertising can be useful – but if you're not a fan, there are ways to get rid of it.
Noticed that advert a few times today?
Maybe it's for the TV you nearly bought on Black Friday – or the one you already have – or, in my case, every single financial product I've researched and written about in the last eight months.
Personalised or 'targeted' advertising is something we've gradually, if grumpily, learned to live with.
It helps keep publishers – including loveMONEY – in business, whilst connecting companies with people who are more likely to buy their products.
But in order to do this, advertising companies use our social media profiles, internet searches and even physical location, further eroding our limited privacy.
Here's how targeted advertising works and what you can do about it.
How to keep your money and personal information safe: insider tips from a hacker
"Information overload"
Personalised advertising is not new. However, this year has seen it become ever more advanced, even as we're becoming less comfortable with it.
Dr Paul Sant is head of the computer science at the University of Bedfordshire, and currently working on ways to make advertising more relevant.
Using a mobile phone, Sant explains, "we are able to ascertain if the user is in motion and whether they are in a noisy environment, and thus whether they are more likely to be in a hurry or distracted". Adverts can then be tailored accordingly to grab their limited attention.
Dr Sant is also keenly aware that people are suffering from "information overload" and concerned about their privacy: "quite a lot of the people we talk to, sometimes they don't remember signing up for these things."
The EU's General Data Protection Regulations (GDPR), in force from May this year, were "trying to put people in control", says Dr Sant, by controlling how companies use people's data.
Find a better credit card or savings account on loveMONEY's comparison site
Have you got any cookies?
Perhaps the most recognisable and irritating part of the GDPR regulations are the pop-up adverts when you enter a website, warning you about cookies.
A 'cookie' is a tiny piece of data that is stored on your computer when you click 'agree'.
Cookies can be really useful, remembering profiles and passwords so you don't have to log in, or our shopping basket if you never got around to paying.
Or a cookie could record exactly what you looked at or, more worryingly, track all the websites you visit, not just the website the cookie originally came from.
Google, Facebook, and other companies use both cookies and their own data – from your searches and social media – to personalise adverts to you and the website you're currently on.
The scariest online scams and hacks of 2018
Supermarket loyalty schemes
Companies don't just use your internet search history when targeting adverts.
One of the easiest ways a company can learn about you is through loyalty cards, such as Nectar and Clubcard schemes.
These cards track your purchases over several years, until a supermarket knows your favourite brand of cereal or even toilet paper. In return, you get loyalty points.
Sometimes, the results can be unnerving: a friend of mine's father, a keen Nectar points collector, was informed by Sainsbury's that he was the local branch's biggest buyer of breaded plaice.
However, this 'data-mining', as Dr Sant puts it, could also benefit you.
On the Isle of Wight, Sainsbury's are currently trialling a Nectar point change where you'd earn points for items you regularly bought, rather than how much you spent.
You'll then be able to redeem those points on items specially selected for you.
How to boost your Nectar points
Can a website change its prices for you?
One ongoing urban myth is that airlines raise prices if you frequently visit their website.
Dr Sant says this is unlikely to be the case: the reason prices fluctuate is that airlines operate a 'bidding system'. The fewer seats that are left, the more the airline tries to charge and vice-versa.
A recent study by Citizen's Advice argued that most companies had neither the data nor the incentives to personalise pricing – although energy and telecoms companies are best placed to implement such pricing.
Citizens Advice concluded that whilst regulators need to stay vigilant, "truly personalised pricing lies in the future."
Going on holiday? Get a travel insurance policy that actually works
Check your privacy settings now
According to Dr Sant, "the simplest way to control advertising is to change your privacy settings".
You can find these controls on web browsers like Chrome and Internet Explorer, and social networks like Facebook and Twitter.
You can periodically delete your cookies, although this can mean you'll lose saved login information.
Another option could be to use a private browser such as Google Incognito or Mozilla Private Browing (the latter has said their next internet browser won't allow websites to track you at all).
You can also get ad-blocker programmes, although these will sometimes stop websites running properly.
Or if there's a particular advert that's bothering you, many will allow you to 'hide' them or report them, which could stop you being shown it again, although there are no guarantees.
Be the first to comment
Do you want to comment on this article? You need to be signed in for this feature