M&S Reward Plus Credit Card review: great for M&S fanatics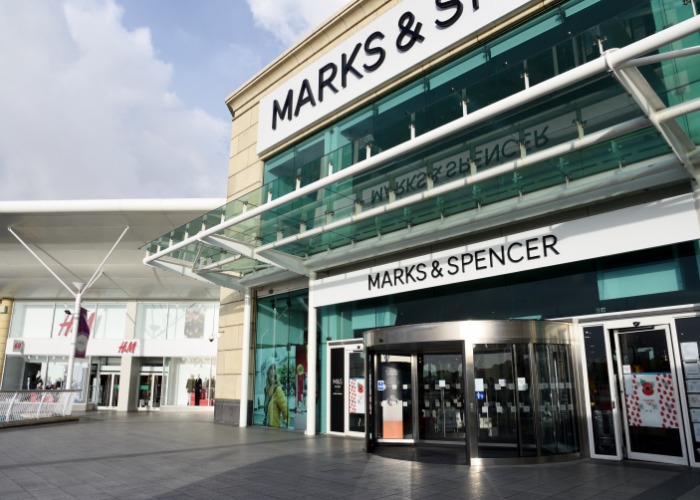 Aside from the £20 M&S voucher on offer, the Reward Plus card (19.9% APR) allows regular shoppers to rack up points at twice the rate of any other M&S card for the first year.
Marks & Spencer regulars could easily pocket more than £50 worth of M&S vouchers simply by paying things they were going to buy anyway with this rewards credit card.
As the name suggests, the M&S Reward Plus Credit Card (representative APR 19.9%) is suitable for anyone looking to rack up loyalty points with the retailer.
However, it does come at the expense of other perks that you can get on other M&S credit cards, such as lengthy interest-free periods on new purchases or balance transfers, so this card really is only suitable for those able to clear their debt in full every month.
Right then, let's take a closer look at what's on offer with the Reward Plus Credit Card and see how it compares to rival offers.
What's on offer
Apply for the card and you'll get 2,000 points, effectively a £20 reward voucher, for making a purchase in any store.
You'll also get a bonus 500 points (£5) when you first spend in M&S, taking you to a generous £25 right at the start.
At this point, we should clarify we're talking about M&S loyalty points here and not 'Sparks' points, which confusingly is another reward scheme run by the retailer.
The Reward Plus card also lets you earn two points for every £1 you spend in M&S, falling to a point-per-pound after 12 months.
It's actually possible to triple your points in that first year to a whopping six points if you also have an M&S Premium Current Account.
However, that packaged account will cost you £10 a month so it's not worth taking out just for the bonus points unless you'll actually make use of the other perks available on the account.
For any spending outside of M&S you'll have to spend £5 just to earn a point.
So how much would that be worth? Assuming you spend £25 a week on average on this card in M&S stores (and then clear it immediately of course), you'd earn £26 in vouchers over the first year, rising to £78 if you also held the current account.
Add that to the up-front offers we mentioned earlier and you've pocketed at least £51 just for buying things you planned to purchase anyway.
Obviously, the points you earn in subsequent years will be far lower as the incentives dry up, but it's still a pretty generous offer.
If it takes your fancy, you can apply for the card here.
How does the Reward Plus card compare to rivals?
To work out just how generous it is, we'll first compare it to the other cards on offer at M&S.
Both the Shopping Plus and Transfer Plus will give you £5 on your first spend and you'll earn one point for every pound spent in M&S, falling to one for every £5 spent elsewhere.
Immediately you can see these offers fall well short: applying the same calculations above and you'd earn just £18 (£5 up front, £13 off your M&S spend).
However, these cards are aimed at people with different spending needs: the Transfer Plus lets you avoid debt on balance transfer for 28 months (with a 2.85% fee) while the Shopping Plus gives you 0% on new purchases for 20 months.
By comparison, the Reward Plus offers just six months interest-free on new spend.
So we're not really comparing like for like. Instead, let's look at how the offer stacks up against popular supermarket loyalty credit cards.
If you shop regularly at Asda, you can earn 1% on all spend at the store with Asda Cashback Credit Card and 0.2% on all other spend.
The Sainsbury's Purchase Credit Card (two Nectar points for every £1 spent at Sainsbury's, effectively a 1% return) while also giving you an impressive 26 months interest-free on all new spend.
You get one point on all non-Sainsbury's spend.
Elsewhere, Tesco's Clubcard Credit Card will give you one point for every £4 you spend there and every £8 everywhere else.
Waitrose shoppers can bag one point per £1 spent there (you can earn double points in your first 90 days) and every £2 elsewhere with the Partnership Card.
Our verdict
The offer in year one is up there with the most generous reward schemes on the market, but it does fall away somewhat after that.
As you'd expect from a loyalty card, it's best for those who regularly shop in M&S: those loyal to other stores should consider one of the others instead.
If you're interested, you can check your chances of being approved for the card before you apply by using our simple eligibility checker.
Or you can apply for the M&S Reward Plus card here.
Be the first to comment
Do you want to comment on this article? You need to be signed in for this feature