26-30 railcard: save 1/3 on rail travel and this time it's here to stay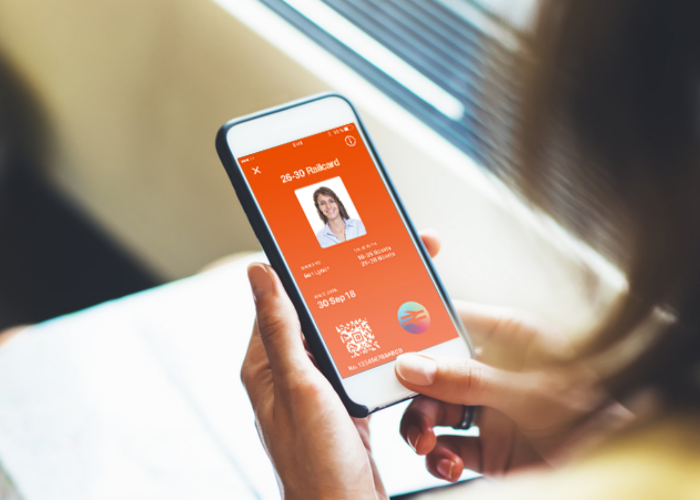 National Rail has announced the 26-30 railcard - which sold out rapidly earlier this year - is back and will be permanently on offer
National Rail has announced that the 26-30 railcard will go on sale on the 2nd January
Holders of the card will save 1/3 on most railway tickets.
The 'millennial' railcard was trialled earlier this year, but with only 10,000 on offer it quickly sold out, resulting in the website crashing.
Now it's back and National Rail promise "once here the National Rail 26-30 Railcard will be here to stay."
The 26-30 railcard will be entirely digital: you buy it online and then download it onto your phone and it can be used straight away. If your phone runs out of battery you can move the card onto another smartphone.
We'll keep you updated when the card eventually goes on sale.
How much could I save?
The 26-30 railcard costs £30, but National Rail claim this can be made back in one journey.
The railcard gives 1/3 off singles and returns, both anytime (peak fares) and off-peak fares. Additionally, it gives you 1/3 off advance tickets (including first-class advance) and rover tickets (more on these here).
If you're catching a flight any time soon, get a railcard as it gives you 1/3 off Stansted, Gatwick and Heathrow express services.
Finally, Londoners and those visiting the capital could benefit with a 1/3 off off-peak 'pay as you go' fares and day travelcards.
Combine railcards and advance fares and you'd be surprised how cheap it can be to travel around the UK. Take a look at our article on affordable trips around the UK.
What can't I use it for?
If your journey commences between 4.30am and 9.59am Monday-Friday, the fare will need to cost at least £12 for the railcard to apply.
That, unfortunately, rules out most people's commutes; the railcard won't get you a discount on your season ticket either (but here are some ways to save).
Both the Eurostar and Caledonian Sleeper services aren't covered by the railcard. Only first-class advance fares are covered by the railcard.
To avoid disappointment, when buying tickets with the railcard check the 1/3 off has been applied to the ticket price before making payment.
Missed out?
For the many, many unlucky passengers out there you can bag an alternative card which could still save you some cash.
Network railcard
Passengers living in London and the South East can get a third off rail fares in the Network Rail area. It costs £30, has no upper age limit and is available for 12 months.
Two Together
If you often travel with the same person, a Two Together railcard is an ideal option.
Two named adults get a third off rail fares when they travel together by train. That's a third off standard and first class anytime, off-peak and advance fares on train services throughout Great Britain, provided you travel after 9:30am Monday-Friday and at any time on weekends.
It's £30 (or £15 each).
Family and Friends railcard
Again, you get a third off adult rail fares but you also get 60% off kids' fares. It can be used by up to four adults and four kids.
Get a three-year card online for £70.
Check out more handy tips over at our handy cheap train travel guide.
Be the first to comment
Do you want to comment on this article? You need to be signed in for this feature