Autumn Budget 2017: date, predictions and rumours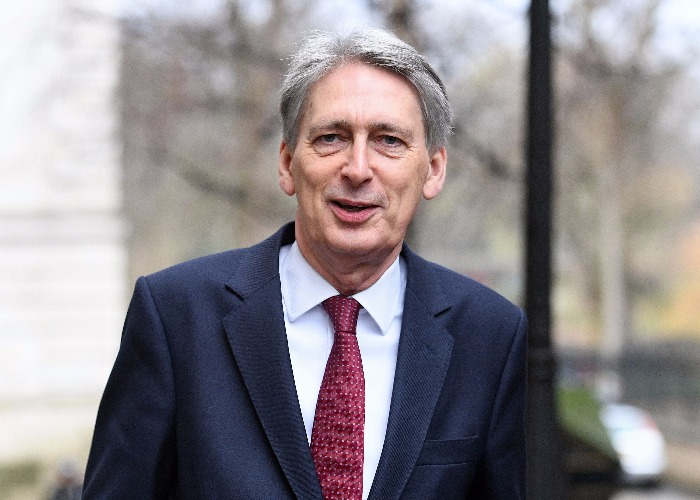 The Autumn Budget could see Stamp Duty slashed for first-time buyers and older workers targeted to fund tax breaks for younger people if the latest speculation is to be believed.
Chancellor of the Exchequer, Phillip Hammond, has announced that the first Autumn Budget will be delivered on Wednesday, 22 November 2017.
Hammond will be boosted by figures released this week that show the budget deficit is the smallest it's been for a decade.
The gap between what the Government spends and what it gets in taxes fell £700 million compared to the same period last year to reach £5.9 billion.
As we've already had a Spring Budget this year, it's unlikely that there will be too many major changes. But here are the rumours about what the Chancellor has planned.
Housing
The Evening Standard reports that the Chancellor could scrap Stamp Duty for first-time buyers as part of his plan to win back younger voters and promote 'intergenerational fairness'.
According to the Land Registry, the average price of a property for first-time buyers in London is £428.546 which means handing over £11,427 in Stamp Duty. Use our Stamp Duty calculator guide to find out what you'll pay.
The Chancellor is also set to give a £10 billion boost to the Help to Buy scheme.
Time will tell whether that proves successful, but as our writer explains here, we don't think it's a particularly clever move.
Pensions
Rumours suggest that the Chancellor is plotting a raid on older workers to fund tax breaks for younger people.
The Telegraph reports that Hammond wants to 'restack the deck for the next generation'.
Dubbed the "tax on age", the plan could see pension tax relief cut for older workers to fund a reduction in National Insurance Contributions for workers in their 20s and 30s.
Nigel Green, CEO of deVere Group, an independent financial services firm, reckons the rumour has legs.
He said: "Unfortunately, this misguided measure seems like it is almost a certainty as the government looks to raise revenue in a slowing economy.
"Following a less-than-desirable election, the Treasury will not be keen to increase VAT or income tax. Instead, they can be expected to go for pensions. This attack on people's retirement nest eggs demonstrates once again that the British government, which needs to bolster its coffers, views people's retirement savings as easy, low-hanging fruit to be plundered."
Student loans
In a further move to win over younger voters, we are expecting to see a shake-up of student loans.
Speaking at the Conservative Party Conference last month, the Prime Minister pledged to freeze tuition fees at £9,250 and increase the repayment threshold from £21,000 to £25,000.
The Sunday Times reports that Hammond might also force universities to charge differently depending on a course's employment rate.
Investing
Following major changes to pension allowances and buy-to-let mortgage interest relief, tax consultants RSM predict that the Enterprise Investment Scheme (EIS) could be hit next.
The EIS provides tax relief worth 30% for investments in high-risk companies plus Capital Gains Tax exemption on disposal of the shares after a set period.
RSM says the EIS has been a useful source of finance for start-up companies since its introduction in 1994 enabling investments of £15.9 billion in around 26,000 companies. But many view the EIS as a way for the wealthy to avoid paying up to £300,000 of tax.
The scheme, along with its younger sister Seed Enterprise Investment Scheme (SEIS), has been put under review this year so it's possible the November Budget could set out changes.
RSM predicts this could mean cutting the relief from 30% to 20% and increasing the period EIS shares have to be held.
Find a current account that works for you and not your bank
What's happened to the Autumn Statement?
You may recall that this time last year we had an Autumn Statement rather than an Autumn Budget.
Things are being reshuffled because the Government only wants one major fiscal event in each year, rather than two significant ones we currently have.
As a result, we are switching to an important 'Budget' each Autumn and a diluted Spring Statement, which will be on a far smaller scale than previous Statements.
Hammond announced the change in November 2016 during his last Autumn Statement speech in which he said: "No other major economy makes hundreds of tax changes twice a year, and neither should we".
The Chancellor says that the new timetable will allow tax changes to be put under much more Parliamentary scrutiny before they are implemented.
Up next:
RPI vs CPI: why does inflation always seem to work against us?
Be the first to comment
Do you want to comment on this article? You need to be signed in for this feature