Opinion: why the PPI deadline is a good thing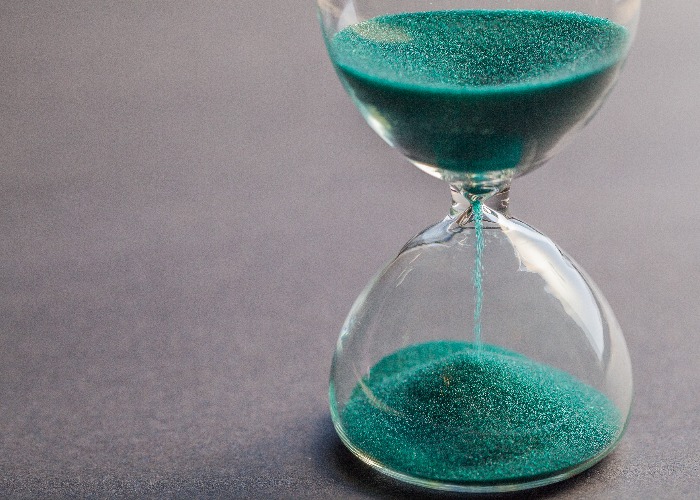 We should all be glad that the PPI fiasco is officially coming to an end.
The Financial Conduct Authority (FCA), the main financial regulator, has today confirmed it will be implementing a final deadline for making new payment protection insurance (PPI) complaints.
Don't get too excited - the deadline is still a long way off on 29 August 2019. But at least there is a final date in the diary when we can at last draw a line under this huge financial fiasco, once and for all.
Soon there will be a time when you can answer your phone, safe in the knowledge that the person at the other end (or more accurately, the recorded message) isn't trying to convince you that you were once sold dodgy PPI, and you could be in line for compensation.
The problem with PPI
In theory, PPI is a cracking idea. When you take out some form of credit, such as a credit card or loan, it's a savvy move to have some plan in place for how you will meet those repayments if your circumstances change, whether that's losing your job or falling ill.
In fact, it's a product that is still sold, perfectly fairly, today by lenders up and down the country.
However, at some point in the late nineties and early noughties, the banks twigged that these policies were incredibly lucrative. So not only did they ramp up the cost of the premiums, they also structured the policies in such a way that making a claim was incredibly difficult. Oh, and they also sold them to some borrowers without actually telling them, just for good measure.
Back in 2005, Citizens Advice described PPI as a "protection racket", and the Financial Services Authority (the FCA's regulatory predecessor) said that sorting out the PPI mess would be one of its priorities.
That was 12 years ago, and it's still dragging on.
Huge compensation
Banks have rightly had to fork out enormous sums in compensation to those who have been mis-sold PPI.
By last year, they had forked out about £23 billion, and likely faced that sum again before all claims were actually cleared.
Here at loveMONEY we put together an excellent guide to show you how you could make a claim if you felt that you might have been mis-sold PPI.
Indeed, if you haven't already, then this deadline announcement should push you towards doing so.
Find the best home for your PPI compensation windfall. Compare ISAs and savings accounts with loveMONEY
A call to action
One reason why having a final deadline in place is a good thing is that it will nudge those last few people who haven't pursued a possible claim to do so. The FCA has said it will run a TWO-YEAR awareness campaign, to ensure we are all informed about the deadline, and the potential for claiming compensation.
So not only will you be hearing about PPI compensation from the claims management frims, you'll also have the regulator banging on about it in public as well. Let's be honest, by 2019, every man and his dog will be well aware of this scandal and will have had more than enough time to actually make a claim.
Freeing up the FOS
PPI dominates the workload of the Financial Ombudsman Service (FOS), the independent arbiter who you can take your complaint to if a firm doesn't deal with your issue to your satisfaction.
In March last year, it received its one-and-a-half millionth complaint about PPI, with complaints about the product accounting for more than half of the complaints it has received since it was set up.
And while it upholds two thirds of the PPI complaints it receives, that's still an awful lot of cases where it has to take the side of the insurers and banks. Once PPI is over once and for all, the FOS can spend more time on the excellent work it does tackling other bad behaviour from financial firms, but which perhaps do not come with the political pressures of the PPI scandal.
Wiping out claims management companies
The PPI scandal has led to the rise of claims management companies (CMCs) who have been only too happy to pursue a claim on your behalf if you've been mis-sold PPI – and even if you haven't. More than 80% of the complaints the FOS receives about PPI come via CMCs.
In return, by doing something you are perfectly capable of, they take a big old chunk of any compensation you might be entitled to.
Having seen the writing on the wall, claims firms have started targeting other financial products in the hope that they were similarly mis-sold, like packaged current accounts. Thankfully, this hasn't worked - while there was a massive jump in complaints about these current accounts to the FOS last year, driven by claims management firms, just 14% were upheld.
The FOS has openly complained about the "unfair burden of inappropriate claims" from some of these firms. If this deadline hastens the demise of the less scrupulous CMCs, I won't shed a tear.
Will people miss out on compensation?
Honestly, the answer is probably yes. There will almost certainly be some people who could have got compensation but do make a claim before the deadline.
But given the fact that information about PPI compensation is already all around us, has been for YEARS, and is set for a further publicity campaign from the regulators, I think it's open to question whether those people would ever make a claim, deadline or not.
By the time of the final deadline, the PPI scandal will have been out in the open for the best part of two decades. How much longer can you realistically keep the door open for claims? Should we have people making a hopeful claim on behalf of their long dead relatives, who may or may not have been sold PPI back in their youth?
This cannot drag on forever. A final deadline for claims will push the final genuine claimants towards the compensation they are entitled to, open up the FOS to tackle other questionable banking antics, and (please God) reduce some of the dodgy claims management firms that bring us all down.
It has my backing.
Be better off with loveMONEY:
Debit card payments: who is charging rip-off fees and why?
Nationwide Flexplus Account: how paying £120 a year has made me £700 better off
Be the first to comment
Do you want to comment on this article? You need to be signed in for this feature