Nationwide FlexPlus account: how paying £120 a year has made me £700 better off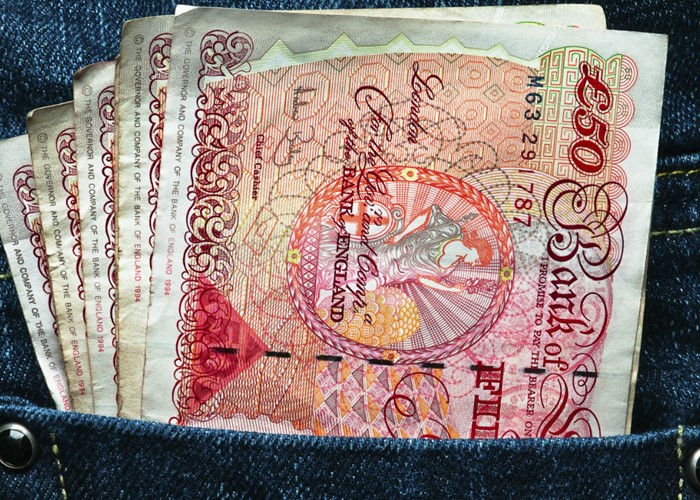 LoveMONEY Editor-in-Chief found the benefits of the Nationwide FlexPlus account easily covers the monthly fee and more.
Normally, the idea of moving from a free current account to one that charges a monthly fee would be a non-starter for me.
But this week I have done exactly that – and switched to a packaged current account costing a tenner a month. Yet the move is set to make me hundreds of pounds a year better off as a result.
Why have just one current account?
The truth is, I actually quite like current accounts – and have several all doing slightly different jobs. The trick is to ensure that you are getting the best out of them.
My latest switch involved me signing up to a Nationwide FlexPlus account, which offers:
Worldwide family travel insurance
Worldwide family mobile phone insurance
UK and European breakdown and recovery cover
3% interest on balances up to £2,500.
Commission-free cash withdrawals abroad
12 months extended warranty on appliances
Identity theft and emergency card assistance
Adding up the benefits
For me and my family, this is an account that makes a great deal of sense after adding up the benefits.
I usually pay around £40 a year for basic European annual travel cover and upgrading to a worldwide policy would cost me at least £70.
To cover my teenage son's mobile costs me around £70 a year. Adding my handset and my wife's costs another £140 on top.
Meanwhile, UK and European breakdown cover sets me back around £70 a year.
So my family are effectively getting at least £350 worth of insurance a year for only £120.
Here comes the smart bit – by putting £2,500 of savings into the account, I will also earn £75 a year in interest. So this effectively reduces the annual cost to £45.
On top of all this I made use of the Nationwide refer-a-friend bung.
This pays £100 to an existing Nationwide current account customers that recommends a friend or family member who will also get £100 when they switch. As my mum already has a Nationwide account, this was easy to take advantage of.
However, to qualify for the £100 bonus, you need to ensure that you set up two active direct debits to move over and are are happy to close an old account.
This was easily achieved by signing up to two £1 trial magazine subscriptions which I will cancel in due course.
How I am over £700 better off
Over one year the Nationwide Plus account will save me paying £350 for insurance and breakdown cover separately, earn me £75 in interest and pay me £100 to switch.
All in all, over two years the value of the benefits to me and my family mean I effectively get the Flex Plus for free – and I will be £710 better off. Not bad for less than an hour's work.
I don't intend to use the account for anything else other than the benefits I have outlined. At the end of two years (or if the account changes) I will review again and see what else is on the market.
For other packaged accounts that could work for you check out: The best UK packaged bank accounts.
Earn interest and cashback from your current account. Compare deals with loveMONEY
More on loveMONEY:
The best high-interest current accounts
7 contactless card payments mistakes we're making
Tesco bank current account: everything you need to know about the rates and rewards
Be the first to comment
Do you want to comment on this article? You need to be signed in for this feature