Opinion: extreme couponing has a dark side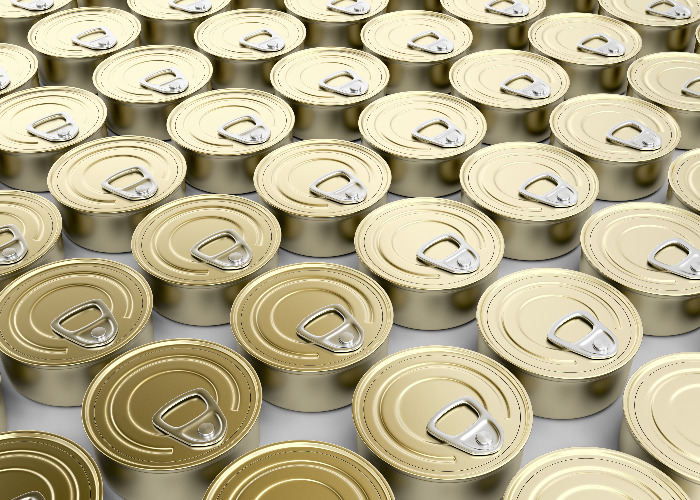 The phenomenon of extreme couponing has really taken off, but there's a dark side to the practice that is rarely discussed.
Extreme couponing has hit the mainstream.
The papers are full of people who have done their Christmas shopping for less than a tenner; and it's hard to move on Twitter without tripping over a self-styled Coupon Queen.
But while the savings are astonishing, and the dedication to bargains is impressive, there's also a more worrying side to this phenomenon.
What is extreme couponing?
Extreme Couponing goes beyond simply picking up a few vouchers sent by the supermarket to save money on things you usually buy: couponers will buy almost anything if they can get enough of a discount.
They collect coupons from anywhere they can lay their hands on them. This includes vouchers from manufacturers, supermarkets, newspapers, magazines, websites and social media.
They also rigorously check cashback apps and freebie sites - and will even contact companies and ask for money off. Then they hang onto their discounts, while they track down supermarket deals, until they can combine the right deals and vouchers to get items for pennies – or for nothing.
The end result for those who plan carefully can be dramatic – as the many headlines will attest.
There are those who say they have paid off their debts, some who have saved the family from struggle while on a reduced income, and others who have even been able to quit their job as a result of the savings.
The true cost
However, before you hand in your notice to become an extreme couponer, it's worth understanding that there are some significant costs involved.
Especially when you first start out, extreme couponing takes an enormous amount of time.
Kayleigh Hughes, a 28-year-old mum from Grantham in Lincolnshire, has been couponing for 18 months and says: "When I first started out it took a lot of time, because I didn't know about websites which brought coupons together, so I would check all over the internet. I would go to the supermarket several times a week as well, to take advantage of discounts and pick up vouchers."
The more techniques you use; the longer couponing takes. Some extreme couponers will hang out at supermarkets to pick up discarded receipts, to cash in unclaimed loyalty points, or take advantage of Asda's Price Guarantee. The practice is known as wombling, and can net hundreds of pounds of savings.
Stephen Auker, 58, a retiree from Keighley, West Yorkshire, is a committed wombler, who runs the Facebook group Wombles for Cash, He claims to save around £200 a month this way. However, he admits that it can mean sitting in a car park for hours waiting for people to drop receipts.
Other couponers will complete surveys in return for vouchers. Many will boast that they just have to answer a few simple questions about themselves and can make £50 a week. However, given that a typical site pays around 50p for a 20-minute survey, even working flat-out would pay £1.50 an hour – that's more than 33 hours of your spare time taken up earning £50.
The dark side of couponing
Tom Church, co-founder of Latestdeals.co.uk, says: "People who look for coupons often start with the best of intentions: to save money on household basics. However, it can quickly descend into a full-time obsession. Hours are lost hunting for coupons on things you often don't even need, or manipulating brands into sending you discounts just for the thrill of it."
If you're not careful, couponing can come to dominate your life. Church adds: "When couponers gather online in Facebook groups and forums it becomes competitive. People have filing systems sorted alphabetically for coupons, go out to collect all the local supermarket magazines as soon as they're released, and have over a dozen email addresses to apply multiple times to online offers."
When it becomes extreme, couponing can come to dominate your home too. In the US the approach is mainstream enough to have spawned a TV series, Extreme Couponing. The series features the exploits and obsessions of people who live for a bargain.
They show off their coupon collections, and reveal entire rooms devoted to a 'stockpile' of bargains. One woman whose stockpile is worth around $30,000 revealed that among the pile was 200 boxes of pasta, 60 boxes of tissues and 400 rolls of paper towels.
At this point, arguably, it's not about saving money any more. In some instances, bargain-hunters are driven by the rush of the deal. Kayleigh says she started out of necessity after the birth of her second child, when she watched Extreme Couponing and decided to try to use the techniques to save in the UK.
It wasn't long before she had stocked up on nappies, baby wipes and baby food for the fraction of the full price.
Then, she said: "It got to the point where it was a bit of a thrill, when you were waiting in the supermarket with everything stacked up at the checkout and you knew you didn't have the money to pay for it, but you had the coupons.
"Then there was the worry of whether the coupons would scan, and waiting to see what you had saved. It's easy to see how it can get addictive."
Stockpiling
Participants in the Extreme Couponing show also talk with great pride about their stockpiles. It's the manifestation of life as a hunter-gatherer in the new millennium. In a society where status is measured by how much we can accumulate, the stockpile is the living embodiment of what we have accumulated not just by spending, but by shopping cleverly.
By this point, the size of the stockpile becomes more important than what's in it. April Lane Benson's book 'I Shop, Therefore I Am'. Points out that bargain addicts also make illogical purchases, like grabbing up sale-price car parts for cars they don't own, or bargain kid's clothes for children they don't have.
Even those who maintain a modicum of control find themselves buying food that may not be the healthiest option, just because it is a bargain.
It's difficult for couponers to identify and deal with this compulsion, because it's not like other addictions. Society respects thrift, so extreme thrift is viewed more positively than other kinds of addictive behavior.
Dr Joseph Chancellor and Dr Sonja Lyubomirsky wrote in the Journal of Consumer Psychology in 2011 that, "Although wanton spending surely has its own short-term pleasures, frugality involves feeling the rush of both spending and saving." It's the acceptable face of a shopping addition.
Finding the right balance
The good news is that the vast majority of people run out of energy or space.
Kayleigh has a balanced approach nowadays; she says: "It comes with experience. When you first start you can get carried away, but now when I get a coupon I don't rush off to the supermarket, I think 'Am I going to use it? Do I need it? Or will it just sit on the shelf? If you don't do that, you will end up wasting money."
Now she uses her time more effectively, getting bargains she really values, and spending more time sharing her tips on social media and a blog for Promotionalcodes.org.uk, to help other people who are just starting out take the right approach to saving money.
Church says: "Ironic as it sounds, people need to take a break from being overly frugal. Get coupons for the things you need, but don't get sucked into it becoming a full time obsession."
More from loveMONEY:
Earn extra cash: 21 easy ways to make money
Be the first to comment
Do you want to comment on this article? You need to be signed in for this feature