Black Friday 2019: how to REALLY get the best deals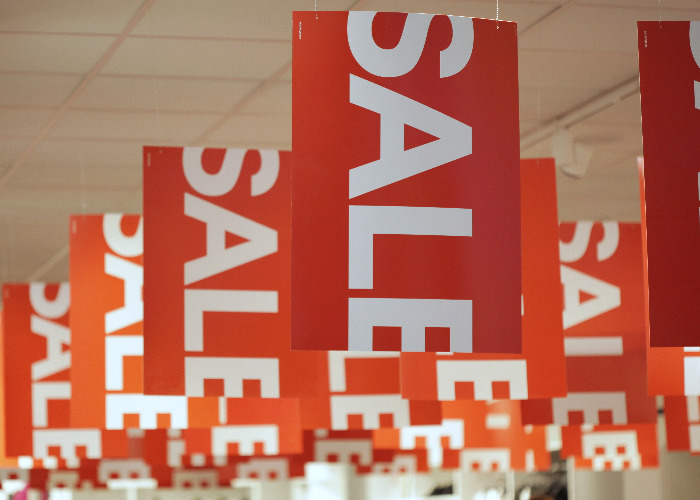 Most Black Friday 'deals' are anything but. Here's how to ensure you get the best possible price on any Black Friday shopping you might have planned.
Black Friday has morphed from a one-day shopping event to a week-long sales bonanza, with almost every major retailer promising once-in-a-lifetime deals.
But if you are planning to pick up an early Christmas present or a couple of things for the house, it's important you do your research to make sure that 'deal' is actually worth going for.
In news that will surprise no one, a report out last week has highlighted how almost all 'deals' from last year's Black Friday bonanza were actually cheaper at other times in the year.
The research, carried out by shopping comparison site Idealo for This is Money, found you'd save £105 on average by purchasing a laptop four weeks before Black Friday in 2018, while washing machines were around £150 cheaper.
In fact, everything from clothing to cameras was cheaper outside of Black Friday, according to Idealo.
It's not the first report highlighting the perils of Black Friday and it certainly won't be the last.
However, that doesn't mean there aren't any great deals up for grabs – you just need to know how to find them in amongst all the dross.
Here are our top shopping tips to help you do just that.
1. Make a list
Just like any normal shopping trip, make a list of items that you really want and target them only.
This will help you avoid overspending and getting sidetracked by offers on products you don't need.
2. Start early
Online deals are likely to start at the stroke of midnight and some stores are likely to be open earlier than normal, so make sure you get an early start to take advantage of the best offers on the day.
3. Head online
Shop online from the comfort of your sofa to avoid the mayhem in stores.
4. Watch out for scams
Scammers will be out in full force today. Be extra vigilant for phishing emails and dodgy websites in the lead up to and on Black Friday.
Read: Amazon shipping email scam – how to stay safe.
5. Shop around
As we mentioned earlier, don't just go for the first deal you see. Make sure you shop around before making a purchase.
Save time by using a site like CamelCamelCamel or PriceSpy (pictured below), which let you compare the price of an item at hundreds of shops.
6. Consider Amazon Prime
Amazon is one of the major retailers to offer Black Friday deals and is responsible for bringing the shopping event to the UK back in 2010.
If you think you planning to buy a lot from Amazon today you might want to sign up to its Amazon Prime membership, which comes with free delivery and access to a host of other Amazon side projects like its TV and music streaming service in the run-up to Black Friday.
Best of all, you can try it for free on a 30-day trial and then cancel if you don't fancy paying for membership.
Take a look at Is Amazon Prime worth it? to see if it makes financial sense to keep it beyond the trial.
7. Factor in additional costs
When shopping online, make sure you factor in the cost of delivery when considering if you should go for a deal.
8. Protect purchases
It's a good idea to use a credit card when shopping as this offers protection for goods you purchase over £100 should something go wrong.
You can even earn up to 5% cashback or avoid interest on new purchases for up to 22 months with the best cards on the market.
9. Watch out for fake reviews
Many products on sites like Amazon have artificially high star ratings because of fake or incentivised reviews.
To help you identify products with false reviews, consider using a site like Fakespot.com.
This will quickly check through the write-ups for an item, and the history of each of the reviewers, to assess whether you can trust an overall rating.
10. Earn cashback
Maximise savings by looking for voucher codes and shop through cashback websites like Quidco and TopCashback when shopping online to boost your savings.
Just remember to do your research before buying as you may be able to save even more elsewhere!
More from loveMONEY:
Top Black Friday deals at Tesco
Watch out for this Amazon shipping scam
Be the first to comment
Do you want to comment on this article? You need to be signed in for this feature