EU referendum 2016: what will happen to your money now we've voted to Brexit?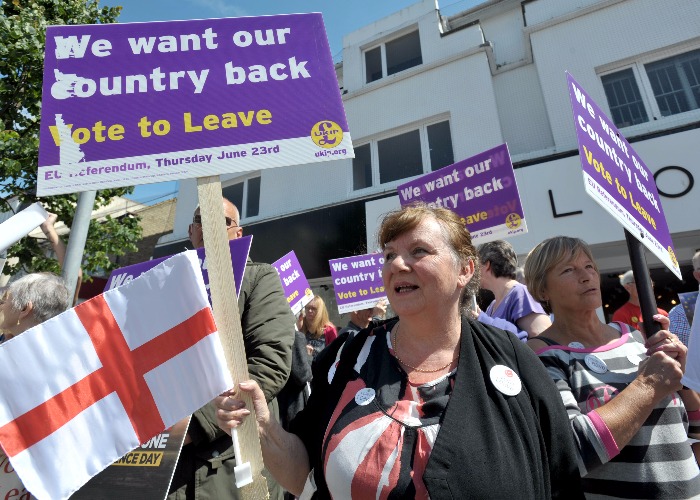 So we've decided to take a leap and vote to leave the EU. What is it going to mean for you and your money?
We've voted. The decision has been made. We want out of the European Union – a move that has triggered the Prime Minister's resignation.
Where do we go from here? Both the Leave and Remain campaigns were very vocal about what would happen if we left the EU.
Here's a look at what has already happened this morning, and what might lie ahead for your finances.
Stock market chaos for investments and pensions
As was widely predicted, a vote to Leave has seen billions wiped off companies' share prices.
The FTSE 100 index was down 8.4% – more than 500 points or £130 billion – in early trading on Friday morning, hitting people's investments and pensions.
In terms of specific sectors, banking and construction have taken a right walloping this morning.
Barclays and Lloyds Banking Group were down almost 30%, while Taylor Wimpey saw a whopping 42% wiped of its value in a matter of minutes.
Never seen anything like this pic.twitter.com/BQPRVZ1N48

— Alasdair Pal (@AlasdairPal) June 24, 2016
So what does it all mean for those with pensions and investments? Tom Stevenson, director for personal investing at investment company Fidelity International, said now more than ever is the time to keep a calm head and not panic.
"It is important to remember that market volatility is a normal part of long-term investing and with the benefit of hindsight some of the most turbulent times in stock market history are barely visible on a chart of the market's ups and downs," he said.
"Over time the risk of holding equities is usually rewarded and markets invariably overshoot in both directions.
"I urge investors to avoid stopping and starting investments. Timing the market is fraught with danger because the best days in the market often come hot on the heels of the worst.
"Withdrawing from the fray can mean you miss out on these rallies and doing so can seriously compromise your long-term returns."
If you're feeling brave and have some money to invest now could be the time to pick up some bargain shares, so long as you believe the companies will recover in the longer term.
Famed fund manager Neil Woodford noted that, while markets were "clearly shocked" by the decision to Brexit, he did not think the long-term impact would be as negative as their initial reaction implied.
"In the longer term, it is my view that the trajectory of the UK economy, and more importantly the world economy, will not be influenced significantly by today's outcome," he said.
Currency crash
Again, it was widely expected sterling would take a pounding if we left. And so it proved, with the pound falling 10% against the dollar to its lowest point in more than 30 years.
As Dennis de Jong, managing director of currency firm UFX.com, noted: "This is simply unprecedented, the pound has fallen off a cliff and the FTSE is now following suit."
What could this mean in the longer term? Karen Ward, HSBC chief European economist, said the collapse in the pound would likely lead to a 3% rise in inflation, to between 4% and 4.5% by late 2017.
If you're going on holiday soon currency experts recommend holding off on buying your holiday money for as long as possible to avoid the short-term effects of the vote on sterling.
Economy and wages
With most of the immediate reaction out the way, let's look at some of the other predictions made in the build up to the referendum to see what might lie ahead now we've finally decided.
The Leave camp claimed that, in the long-term GDP will rise by 4% as well as showing a rise in the short-term, with households 8% better off financially.
However, Remain argued we could be in for a year-long recession, with at least 500,000 jobs lost and GDP around 3.6% lower than if we'd stayed in the EU.
Real wages could be nearly 3% lower now, coming to a reduction of £800 a year for someone working full-time on the average wage, it added.
Looking longer term, the Treasury warned that, after 15 years, Brexit could cost us £4,300 a year per household in the UK, which is a hit to tax receipts of £36 billion a year.
Emergency Budget?
The recent warning from Chancellor George Osborne was that there will be a £30 billion 'black hole' now that we've left and he may call an emergency Budget.
We could also be facing a 2% rise in basic-rate Income Tax and a 3% rise to the higher-rate, according to the chancellor.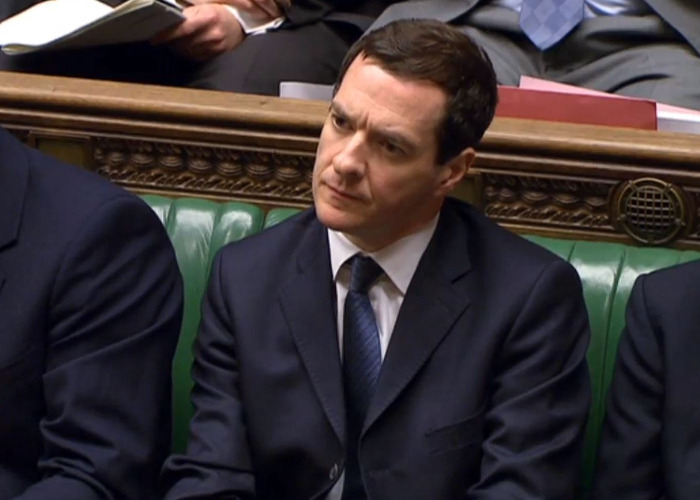 Meanwhile, spending on police, transport and local Government could see cuts of 5%, Osborne claimed in the build up to the referendum.
Ring-fenced NHS budgets would set to be slashed, along with education and defence, he added.
Few analysts actually believe that there would be an emergency Budget. Jonathan Portes, researcher the National Institute of Economic and Social Research think tank, said: "In the short run tax increases or spending cuts would be the entirely wrong response to a Brexit shock".
Swati Dhingra from the London School of Economics (LSE) estimates a 2-3% drop in household budgets, which is a fairly evenly distributed loss across all backgrounds although medium-income households will be hit the hardest.
Some experts say that both the triple-lock on the State Pension, which protects annual increases from dropping below a certain level, could be under threat, as could pensions tax relief, if the Government is looking to plug holes in its finances.
Quick change
According to Vote Leave, we'll take back control and spend money on our priorities like education and the NHS.
Leave supporters said they would like to reduce heavy regulation from the single market, which "pushes up the cost of manufacturing goods".
It also wants to do away with VAT on fuel.
Over the longer term, Leave said it aims to:
Boost the NHS (Funding Target) Bill, giving the NHS £100 million per week, to be paid for by savings from leaving the EU;
End the Free Trade Bill which means that we leave the EU's "common commercial policy" to restore the UK Government's power to control its own trade policy.
Leavers stress that we will trade "absolutely fine" over the four year period of negotiations and afterwards.
And contrary to Remain, it claims that a new settlement, including a UK-EU trade deal, could be reached as early as May 2020.
Less foreign investment
Cebr claimed in the build-up that there would have been a 'mini boom' of £5.9 billion if we'd voted 'Remain'.
Investors have been holding a lot back because of the uncertainty of the vote. A whopping 70% of the delayed projects would have been done throughout the rest of 2016, but what will happen to these investments post-Brexit?
The London School of Economics argues that Britain will now be less attractive to foreign investors, with trade taking a knock of up to 2.6%.
Manufacturing would also suffer, with car production dropping by 12% and car prices rising by 2% on average, it claimed.
Economists for Brexit's Patrick Minford said that Remainers were thinking about the departure in the wrong way:
"Osborne has false assumptions about what Brexit would be, condemning us to less free trade than we have at the moment," he said in the build-up to the referendum.
"EU firms will not like us leaving and selling into a market which is more competitive. It's time for our industries to adjust."
Minford said that the economy would be more dynamic and more efficient now that we're out of the EU.
Swati Dhingra disagreed, saying that the economy would suffer because of a shallower pool of talent from other EU countries. "People come here young and able to work", she said.
Contrary to the red tape rhetoric, Dhingra says that Britain is one of the most regulation-free markets in the world – right up there with the USA and Canada.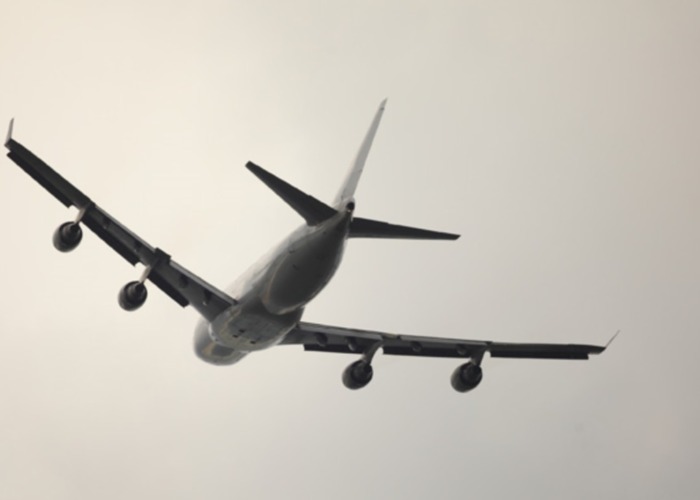 What about the Brexpats?
Both sides agree that we'll reach some sort of agreement with other EU countries when it comes to expats.
The Adam Smith Institute (ASI) reckons that the EU would offer the UK an "off the shelf" European Economic Area (EEA) deal, which wouldn't have any impact on Brits at all.
Buying properties abroad may become a bit trickier though, as new tax rules for non-EU members leave us worse off.
That said, new mortgage rules which make it more difficult to lend out foreign currency mortgages to expats which has caused some lenders to pull out of the expat market. Now that we've left, lenders may actually be more open to lending to Brits abroad.
Those that are already living in other EU countries are fine to keep living there whereas those who want to move from now on may have to apply for a Visa.
Minford argues that expats will have 'Grandfather Rights' and that the UK and the rest of the EU will come to some sort of agreement for expats who are already living in different parts of the EU.
What does this all mean?
It's difficult to say at this point. We won't really know until we have some plans set down.
But if it all goes utterly pear-shaped, the House of Lords EU Committee argues that there's a chance we could re-join the union.
You can be more secure in your future with the loveMONEY Plans app,a digital vault where you can see all of your bills, records and other financial documents in one place. Start your 30-day free trial today.
In other news:
Got Clubcard vouchers? Why you must visit Tesco this week
Loot: the 'neo bank' app that won't get you into debt
Government sends shock pension warning to 100,000 - are you one of them?
Be the first to comment
Do you want to comment on this article? You need to be signed in for this feature