Energise Barnsley launches five-year solar bond paying 5%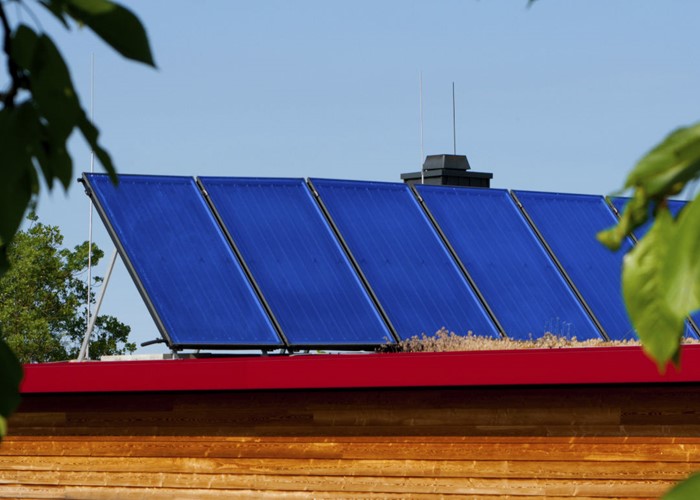 The community energy initiative backed by British Gas Solar wants to raise £1.2 million for solar panels in Barnsley.
Energise Barnsley is launching a new five-year solar retail bond paying 5% in conjunction with British Gas Solar and Barnsley Council.
The local authority community energy project wants to raise £1.2 million to help fund the installation of up to 2MW of rooftop solar panels for residential homes, schools, sheltered housing and other community buildings throughout Barnsley.
The bond is expected to yield a 5% annual return, which will be paid starting from October 2017.
The project is set to be the biggest rooftop solar joint local authority community project in the UK and is part of the drive to build the 'Northern Powerhouse' that the Government is so fond of referencing.
Start planning your financial future: visit the loveMONEY investment centre
The project
The solar panels will be installed and maintained by British Gas Solar, which is part of Centrica's new Distributed Energy and Power business that helps large energy users take control of their energy use.
The revenue that the new solar panels will earn from feed-in tariffs will flow back into a community energy fund to support local social enterprises and educational services tackling fuel poverty.
The fund will amount to £20,000 in the first year, and community groups will be able to apply for funding from June 2016.
In addition to the Feed-in Tariff income, larger non-domestic sites have a Power Purchase Agreement with Barnsley Council for a 25-year period, providing long-term, RPI-linked income.
Over the last six months, Energise Barnsley has installed solar panels on 321 homes in the town. These solar panels have provided residents with more than 273 MWHs of energy, reduced their energy bills by £11,742 and removed 145 tonnes of carbon emissions.
How to invest
Anyone over 18 can invest in this five-year solar bond from now until 10 August 2016 – unless the target amount is raised sooner.
The minimum investment is set at £1,000 but Barnsley residents (living in postcodes S70 through to S75) can buy a stake in the project from just £100. The maximum investment amount is £500,000.
Capital will be repaid after five years by October 2021.
The solar bond will be administered on behalf of Energise Barnsley by savings and investments platform Ethex.
The risks
The five-year project is expected to yield annual returns of 5%. However, this return is not guaranteed and is dependent on the success of the Energise Barnsley project.
It's also important to remember that the money you put into the solar bond will not be covered by the Financial Services Compensation Scheme (FSCS).
So if the project doesn't perform as well as forecasted and Energise Barnsley goes bust you could lose your money.
The bonds can be transferred from the end of year two, but won't be listed on a stock exchange. Instead Ethex will manage this market which will allow bondholders buy and sell bonds.
If you are a cautious investor you may want to look into putting your money somewhere that carries less risk. Take a look at: Where to earn most interest on your cash for more.
You can find out more about the bond, how to invest and the risks on the Ethex website.
Visit the loveMONEY investment centre to compare more ways to grow your money
More on investing:
Paying for financial advice: what to expect
A stock market millionaire's top investing tips
8 common investing mistakes to avoid
From handbags to happy meals: the weird investments that beat the stock market
Be the first to comment
Do you want to comment on this article? You need to be signed in for this feature