What should you get when you pay for advice?
You may think that advice will lead to a product or investment recommendation, but a financial adviser shouldn't have products at the forefront of their mind.
Independent financial adviser Darren Lloyd Thomas, of Thomas and Thomas Finance, said: "You should get more than a financial product, you should get a professional financial plan that considers your whole financial position and empowers you to feel more in control of your financial future."
The type of advice you receive will partly depend on what you have approached the adviser for.
"Advice is generally either a full financial review, which I favour, or specific advice on one key area of concern to the client," said Scott Gallacher of independent financial adviser Rowley Turton.
The full service provides tailored advice across all financial matters, such as investments, savings, pensions, tax, retirement, protection and long-term care.
"Importantly, your adviser can bring all these advice areas together for you within your own personalised financial plan," said Gallacher.
"This ensures that you receive comprehensive advice on how best to achieve your goals, while at the same time giving you the peace of mind that you are protecting yourself and your family from financial disaster."
This article is part of a wider series on investing, covering all areas from stocks and shares to buy-to-let, peer-to-peer and alternative investments. Click here to view the full guide.
How much does advice cost?
Advice is normally paid for via a flat-fee structure or as a percentage of the funds that the adviser is investing for you.
Advisers are no longer allowed to take commission from the products or investments they sell you.
"Financial planning is the marriage of time spent, professional experience and risk undertaken by the adviser on your behalf," said Thomas. "If they get it wrong, you are probably going to sue them so they need to charge you a professional fee."
As a rule of thumb, you should set aside around £100 per hour for something between six or 12 hours depending on how complex your finances are.
Gallacher said typical costs for investment advice can be 3% of the investment amount in the first instance and then an ongoing advice charge of between 0.5% and 1% a year although the costs vary from adviser to adviser.
The adviser will usually have an initial meeting with a potential client to discuss their finances and what they want to achieve before quoting a fee.
However, Thomas warned: "If [the adviser] is charging you nothing there is probably a catch – if they are charging you the equivalent of hundreds of pounds per hour you need to ask if this is valuable to you."
Make sure you earn a top rate on your savings - compare accounts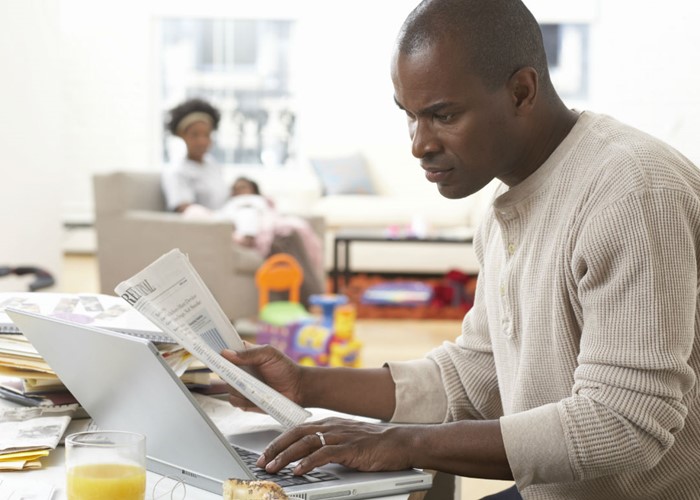 What should you look out for when choosing an adviser?
If you want to work with a trusted financial adviser then there are some signs to look out for.
The first is to ensure your adviser is "independent", also known as IFAs (independent financial advisers). These advisers can consider all products and providers when making recommendations so they can choose the best fit for you.
There are also "restricted advisers", which as the name suggests can only recommend products from a restricted number of products or providers.
These advisers are not required to make it clear on websites and marketing that they are restricted so check their status before you sign up.
It is also worth looking at the qualifications an adviser has. All advisers have to hold a "diploma" – which is the equivalent of a first-year degree course. Lots of advisers have gone further and are "chartered" or "certified", which are the "gold standard qualifications", said Gallacher.
A good financial adviser will also be clear about the process of advice they use, said Thomas.
"If the adviser is genuine about planning they will mention cashflow modelling, diversification, asset allocation and study your personal tax position," he said.
"If they are just interested in product selling, they will fixate on one particular area of your finances and zone in on the benefits of a product repeatedly. If that happens, get out of there!"
When is taking advice a good idea?
Getting financial advice is only a good idea if "it's clear how much you'll pay for it and what you are getting in return", says Thomas.
Taking advice can be useful for those who have money they want to grow or to plan out their financial future.
"Life's too short to make expensive mistakes, or cut corners, when it comes to your own and your family's financial success and security," said Gallacher.
"It's almost always a good idea and clients simply don't know what they don't know. The costs of getting things wrong are almost always more than the cost of advice and this is before you get the benefits of getting it right."
How risky are your investments? A financial advisor explains all
When is taking advice not a good idea?
People can be caught out by financial advice that isn't really advice at all.
Thomas warned of "product-selling masquerading as advice" and Gallacher urged people to "seek independent financial advice" to help counter this problem.
Advisers should inform you whether they believe taking advice will be beneficial or not once you have had an initial meeting with them.
There can be occasions when that advice would not be good value but a good adviser should be able to identify those times at the initial meeting, explain this and point you in the right direction," said Gallacher.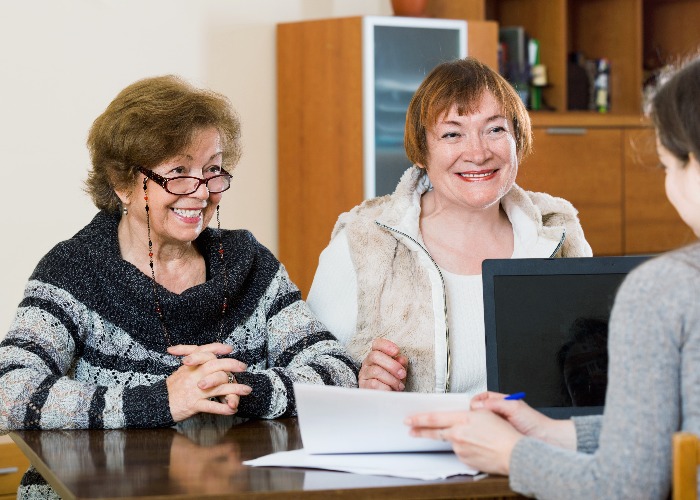 Where can you find an adviser?
Referrals can be a good way to look for a decent adviser. If your friends and family are waxing lyrical about an adviser then chances are they're good.
Failing that, a reputable register of advisers is a good place to start. Gallacher recommends adviser search websites, such as www.vouchedfor.co.uk, www.unbiased.co.uk , and www.findanadviser.org.
Thomas recommends the registers run by financial adviser professional bodies such as the Chartered Insurance Institute and the Institute of Financial Planning which will direct you to a person in your local area.
"Don't be afraid to ask an adviser for a reference from another client and do your research on them both professionally and personally," said Thomas. "Remember, they are about to steer your financial future."
Make sure you earn a top rate on your savings - compare accounts
Can I shop around for advice?
It is possible to shop around for advice but it is a time-consuming process as good advisers will want to sit down for an initial meeting (which is typically free) and look at your finances before they quote you a fee.
As it would take a long time to do this with a number of advisers, Gallacher suggested carrying out online research.
"Rather than having to visit lots of different financial advisers you can do your own research only and use a find-an-adviser site to locate a good independent financial adviser," he said.
"Perhaps draw up a shortlist of a couple and then give them a call to see whether or not they can help you."