Oxfam doubles Nectar points on donations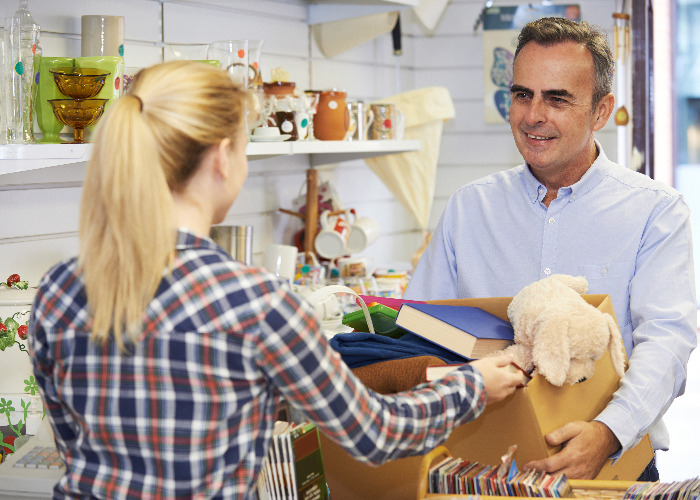 Get a Nectar points boost on charity donations and help raise money to fight poverty this month.
Oxfam is doubling the Nectar points available on charity donations through its Tag Your Bag scheme for a limited period.
From now until 14th April you can earn 200 points instead of 100 when you sign up to the scheme and link your Nectar card.
On top of this, Nectar cardholders can get four points instead of two for every £1 raised by Oxfam when their donated items are sold, until 5th May.
Boost your Nectar points with a reward credit card
What is Tag Your Bag?
Tag Your Bag is Oxfam's Gift Aid scheme, which allows the charity to get an extra 25% back on the money it makes when it sells an item that has been donated.
Gift Aid is run by HMRC and allows charities to reclaim basic rate tax on donations made by UK taxpayers. So donating through Gift Aid means charities can claim an extra 25p for every £1 raised.
Higher and additional rate taxpayers can claim the difference between their income tax rate and the basic rate taken from the donation via a Self-Assessment tax return or by amending their tax code, which they are encouraged to pass onto charities as well.
How to get involved
To start earning Nectar points on your donations at Oxfam you just need to sign up to the Tag Your Bag scheme and link your Nectar card.
Once you've been verified as a UK taxpayer you'll receive a welcome pack with personalised tags that allow Oxfam to claim Gift Aid and for Oxfam to track your donations.
Then it's just a case of having a clear out and attaching the tags to the bag/s of items you are happy to giveaway before popping into an Oxfam store to drop them off.
Oxfam says it will accept a range of items that you bring into its stores, including:
Good quality, clean clothing and shoes
Bags, jewellery and accessories
Books, music and DVDs
Toys and games
Kitchenware, ornaments and collectables.
Your Nectar points will be paid once within 28 days of any donated item being sold.
So for example if a piece of clothing you donate sells for £12 you would get 48 Nectar points.
For more on boosting your Nectar points balance take a look at: How to boost your Nectar points.
Where the money goes
Oxfam says the money donations raise along with Gift Aid will help build water pumps, dig vegetable plots, send children to school and give families a better future.
If your items don't sell you won't receive any Nectar points, however the item will be recycled or reused in some way to help Oxfam's mission to fight poverty.
If you're feeling really giving you can donate the Nectar points you make back to Oxfam via nectar.com where you can spend points on a range of Oxfam unwrapped projects like training a teacher and providing safe drinking water.
Ethical decluttering
If you're not too fussed about making money from your old stuff, then donating to charity is a great alternative to selling your items for cash via eBay or a car boot sale.
The partnership between Nectar and Oxfam formed back in April 2013 is unique, so you won't be able to get Nectar points at any other charity shop you make donations to.
However, all charities can claim Gift Aid, so they will be able to earn 25% more on the money they make from your donation as long as you are a UK taxpayer.
There are also schemes run by some retailers that allow you to recycle your old clothes and claim a voucher.
M&S and H&M, for example allow you to exchange a bag of unwanted clothes for a £5 voucher to spend in their stores.
Alternatively you can also use websites like Freegle or Freecycle to giveaway your things to people that might need them in your community.
Boost Nectar points with a reward credit card
Read these next:
Tesco to accept Sainsbury's Brand Match coupons
Selling on Facebook: 16 handy tips to get it done right
Make and save money on Twitter by complaining, using voucher codes, posting sponsored tweets and more
Be the first to comment
Do you want to comment on this article? You need to be signed in for this feature