Best ways to pay for home improvements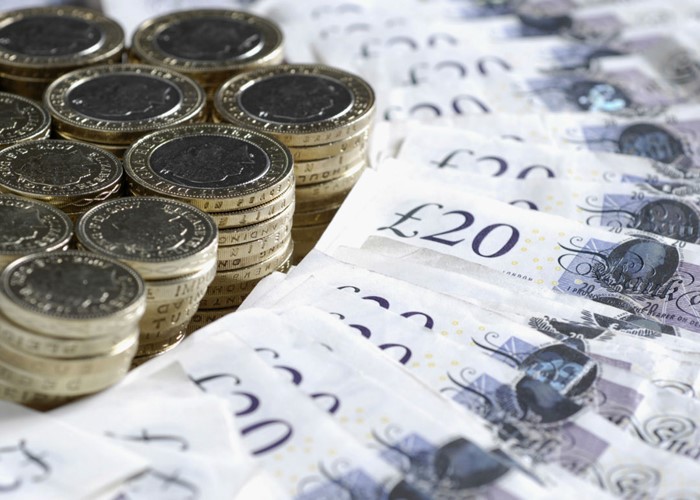 More home-owners than ever are choosing a lick of paint and new wallpaper to improve their home, according to Halifax.
Total spending by UK households on DIY has fallen to its lowest level since 1998, according to new research by Lloyds TSB. On average, we are now spending just £352 per household - a 13% fall since 2009.
Part of the problem is that maintaining - or improving - our homes is expensive, and money is tight for many of us right now.
The good news is, if you pay for your home improvements in the best possible way, you can save significant sums of money.
So, if you are planning to carry out some home improvements this summer, what's the best way to pay for them?
There are different ways to borrow and which you choose can depend on how much you are planning to spend.
Small jobs
Small jobs like painting and maybe even wallpapering you might attempt yourself, and they tend to cost a few hundred pounds up to perhaps £1,000. New internal doors, fitting a new shower or adding fitted wardrobes are all the sort of job that constitute an expense, but one you can just about live with.
If you need to borrow a sum between £200 and £1,200 for a few months, there are two easy ways to do it. Firstly, you could put it on your overdraft and gradually repay the debt. Of course, whether or not this is a good idea depends on your current account and your overdraft rate and terms. If you don't like your current bank's offering, switch - the Santander Everyday Current Account is the market-leading current account for overdrafts, as it charges 0% interest rate for four months (after that the interest's capped at £10 a month).
The other option is a credit card, which could be ideal for small jobs, especially if you have a 0% interest rate on purchases on your card. Tesco is the market-leader in this category, offering 0% on purchases for 15 months with its Clubcard Credit Card Mastercard.
Both overdrafts and credit cards can be pretty expensive unless you bag yourself a 0% deal. Typical rates for both will be in double digits (credit card typical rates are on average 17%) but they are quick and easy ways to borrow, and since it shouldn't take you too long to repay a small amount, the high rates are acceptable.
Medium-sized jobs
Some home improvements involve the type of work you probably need to pay somebody to do for you. Fitting a new kitchen, recarpetting the whole house or getting new windows will cost you anything from £1,000 to £8,000.
At the lower end of this scale a credit card or your overdraft might still do, but once you get beyond £5,000 -- a luxury fitted kitchen or a small conservatory -- you might be better off with a loan or a credit card that offers a permanently low rate (known as a low APR card). That way, you can repay this level of borrowing over a few years.
Unsecured personal loans are one way of borrowing reasonable sums of money over a period of a few years. They are straightforward to arrange and the money can be in your account within days. Rates have increased over the course of this year (despite the Base Rate cuts) and now there are a few loans available under 8%.
| | |
| --- | --- |
| Provider | Typical APR |
| Nationwide | 6.6% (6.5% for current account customers) |
| Alliance & Leicester | 6.6% |
| M&S Personal Loan | 6.7% |
| Sainsbury's Finance | 6.9% |
Alternatively, opt for a low APR credit card, which gives you the flexibility to vary your repayments from month to month, and can work out cheaper – particularly if you are able to pay your debt off more quickly than you thought.
Large jobs
If you want to really improve your home you might be thinking of a large project such as an extension, a loft conversion, or perhaps a combination of different projects that add up to a large sum of, for example £10,000 to £20,000. This is not the sort of money that you can stick on a credit card, nor can you usually borrow such an amount on an unsecured personal loan.
Home improvements don't usually come cheap, but find out the best ways to pay for them.
You could take out a secured loan (also sometimes known as a second charge mortgage) which are available to homeowners, and are secured on your property. They are sometimes cheaper than unsecured personal loans and you can usually choose your repayment term to run alongside your remaining mortgage term, or decide to repay the debt over a shorter period of time.
However, you are putting your home at risk when you take out one of these loans, so it's not a decision you should take lightly.
What's more, secured loan providers increased rates since the credit crunch. So you could actually find it quite difficult to get a secured loan now, unless you have a great deal of equity in your home.
Alternatively, if you're a homeowner, you could remortgage or take out a further advance to raise the money to fund your home improvements, assuming you have sufficient equity in your property. If you remortgage you usually change your mortgage to another deal (with the same lender or another), at the same time increasing your borrowing to release equity. With a further advance, your existing lender usually increases your mortgage allowing you to release equity, but you mortgage deal remains the same.
Just remember that, while remortgaging or taking a further advance seems relatively cheap, if you are repaying a large debt over a longer term than a personal loan or credit card, the total interest you will pay could actually be higher than other forms of borrowing.
Be the first to comment
Do you want to comment on this article? You need to be signed in for this feature