Greece: what does it mean for holidaymakers?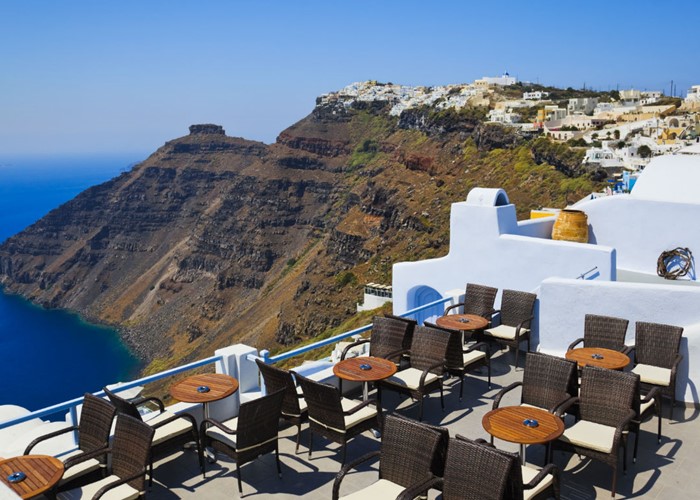 Find out what you should know before travelling to the troubled country.
The economic situation in Greece reached another crisis point over the weekend, as Prime Minister Alexis Tsipras called a referendum, to be held on 5th July, on the bailout plan the country has been offered by creditors.
Commentators predict the European Central Bank could end emergency lending to Greek banks, which depend on these funds daily, leading to the country defaulting and having to exit the Eurozone.
Worried Greeks have been lining up to withdraw money from ATMs over the weekend.
In an effort to curb panic ahead of the referendum Greek banks are to remain closed until 6th July and capital controls will be imposed.
The capital controls mean a maximum of €60 (£42) can be withdrawn from an account in one day. In addition overseas transfers of cash is prohibited, except for vital, pre-approved commercial transactions.
So what does this all mean for holidaymakers travelling to the country?
Advice for holidaymakers
Around two million Brits travel to Greece each year and falling prices in recent months led to big surge in bookings, according to ABTA, the group which represents travel agents and tour operators.
The Greek Embassy in the UK issued a statement saying: "Those who are visiting or are going to visit Greece should be aware that the capital control measures imposed by the Greek government do not apply to transactions or withdrawals made via ATM with the use of debit or credit cards issued in their country."
However, recently updated advice on the Foreign and Commonwealth Office (FCO) website warns visitors to Greece that banking services – including credit card processing and ATMs – throughout Greece could potentially become limited at short notice. There could also be long queues at ATMs as local people withdraw cash.
You also may not be able to pay by debit or credit card at smaller businesses.
So it's advisable to bring enough Euros in cash to cover emergencies, unforeseen circumstances and any unexpected delays.
However, make sure you are aware of any limits on the amount of cash your travel insurance policy covers, as some only cover between £200 and £300. You should use a safe if you have one in your holiday accommodation to store your currency securely when you're not out and about.
The FCO also warns that strike action could take place at short notice in the country, which could cause disruption to transport in and out of Greece, including air travel and at ports.
A comprehensive travel insurance policy taken out before you travel can help cover the costs of any incidents that might occur.
Cut the cost of your travel insurance with loveMONEY
More on travel:
Taxes add £60+ to cost of holidays
Best places to buy your holiday money
Currency conversion mistakes costing holidaymakers £127 a year
Be the first to comment
Do you want to comment on this article? You need to be signed in for this feature