The top five latest online scams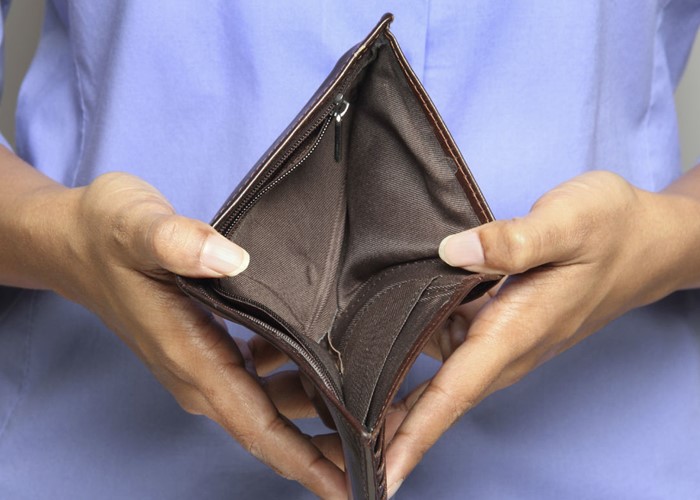 Rachel Robson gives you the lowdown on five online scams to watch out for...
There seems to be a never-ending stream of scams out there these days – and just as we get to grips with some of them, even more seem to be invented. Unfortunately, with the increasing popularity of social networking sites such as Twitter and Facebook, more and more of us are becoming susceptible to these swindles.
Here at lovemoney.com, we always like to warn you of some of the biggest scams around. So in this article, I'm going to highlight five of the latest online scams to watch out for.
iPad tester scam
Imagine this: You see an application on Facebook which offers you and your friends the chance to get a free iPad as part of a research programme. Sounds a little too good to be true, but there are plenty of positive comments from other Facebook users claiming that these offers are genuine, so you decide it probably is and sign up.
First you're asked to 'become a Fan' of the page. Then, you're asked to 'Invite your friends' to become fans of the page via a handy button, as this will increase your chance of being accepted for the promotion. And finally, you're asked to 'Claim' or 'Apply' for your prize.
It's as you do this that you'll be asked to carry out a survey and enter your details, including your mobile phone number, so you can be sent the results.
And it's here that the scam sets in because as you do this, you'll be signed up to a premium rate service, which is likely to cost you around $10 (around £6.60) every week, until you unsubscribe.
This scam also appears on Twitter, and via email. What's more, although Facebook has been alerted to this particular swindle, there are other similar Facebook pages being set up, so make sure you keep your wits about you!
Is this you?
Sticking with social networking, this is a scam that I myself have fallen for. You receive a message on Twitter from a friend, asking 'is this you?', followed by a link. However, when you follow the link, your computer is compromised as someone has in fact hacked into your friend's account.
Phishing scams, such as this, try to encourage users to click on a link that directs them to a bogus website. This website has been designed to look like an official service, but will capture login and password details.
So make sure you don't click on any links in such messages, and if you do, change your password immediately.
Ticket scams
Ticket fraud may not be a new scam, but it is a big problem. Let's say you want tickets for a popular show, but you haven't had any luck getting hold of them. Then you discover a website that's offering tickets for the show at a higher price. Despite the additional cost, you decide to go for it.
So you go ahead and pay, but the tickets never show up. Or if they do, they're fake.
Counterfeit tickets are not only being sold through dodgy websites, but can also be sold online via auction sites, or through classified ads. So to avoid becoming a victim, make sure you only buy tickets from official ticket agents such as Ticketmaster or See Tickets, or direct from the venue itself.
Ideally the ticket seller or agent should be a member of The Society of Ticket Agents and Retailers (STAR) which has a code of practice for members to follow and a procedure for dealing with complaints.
If you're not sure whether a company is genuine, find out where its office is and see whether it has a landline number in this country. These should be listed on its website. You should be wary if the address is a P.O. Box. You can find out more on the Safe From Scams website.
Fake websites
As well as fake ticket websites, you also need to keep your eyes open for websites which sell fake goods. In some cases, these websites can even appear as Google-sponsored links, making you believe they are genuine goods. However, go to make a purchase, and you're unlikely to receive your order.
Google says it doesn't knowingly advertise such websites, and if it discovers there is an advert for a website selling fake goods, it will take it down. However, it's easy to set up counterfeit websites, and even if one website disappears, a new one, with a different name can soon replace it.
To keep yourself safe, make sure you check the domain name – if it looks strange, and contains a lot of numbers or hyphens, be wary. And just because it ends in .co.uk, this doesn't necessarily mean the seller is in the UK.
If you need to find the registrant's details on any domain name that ends in .uk, you can do so by using the Whois service at Nominet. This displays information about all domain names that are currently registered. If the website ends in .org or .net, you can find out similar information at who.is
And don't forget, that whenever you make any online purchase, the web address should start with 'https://' as opposed to the usual 'http://' - the 's' in this instance stands for secure.
Finally, if you're looking to buy goods such as Ugg boots or ghd hair straighteners – for which there are plenty of fake websites - both UggAustralia.com and ghdhair.com have a tool where you can type in a website to find out whether it's authorised to sell the goods.
You can find out more about protecting yourself in This scam will ruin your Christmas.
Recruitment scams
With many of us having been hit with redundancy over the past year, scammers have used this to their advantage by setting up dodgy recruitment websites.
These websites reel in customers by advertising what appears to be a great job, and all you need to do is send in your CV. You'll then be contacted and told you look like the perfect candidate, but your CV needs re-writing. 'Generously', the company offers to do this for you - providing you pay, of course. It might also offer you interview coaching, or career support – again, for a fee.
However, these websites are just a big con. So be aware of any recruitment websites that ask for cash in return for their 'services', and make sure you check the small print – many dodgy websites are located abroad. To find out more, read Watch out for this recruitment scam!
Don't forget, if you need help to protect yourself from fraud, or you've fallen victim to a scam, why not ask a question on Q&A where lovemoney.com members can give you advice on what worked best for them?
Donna Werbner looks at the biggest financial rip-offs and finds out whether you should trust your bank.
More: Your rights if you've been scammed | Beat the Chip & PIN security scare
Be the first to comment
Do you want to comment on this article? You need to be signed in for this feature