Fabulous free stuff for pregnancy and babies
Do you want to save this article to read later? You need to be signed in for this feature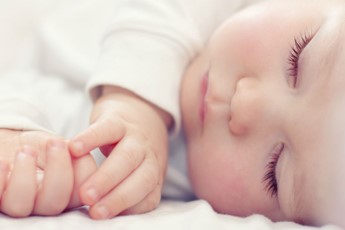 Find out how to get free baby food, free baby books, free nappies, free cuddly toys, free baby clothes and equipment, free pregnancy oils and creams, free baby nutrition guides, free money-off vouchers off baby products - and loads more fabulous baby freebies!
If you're a new parent feeling the pinch, you're certainly not alone. Here are some fabulous baby freebies to help you cut down those crazy baby costs!
Baby freebies to get before you give birth
Wave goodbye to stretch marks with a free sample of SilDerm stretch mark massage oil.
Free clothes and baby equipment. If you're on a low income, you may be able to get help from the charity Care Confidential. Here's a list of centres offering free clothes and baby equipment.
Free contraction timer. You can use this free software to time your contractions.
Free pregnancy books. Get pregnancy and children's books for free using book swap sites like readitswapit.co.uk and bookmooch.com. (In your baby's first year, you should also get a free Bookstart baby pack from your health visitor.)
Free dental treatment and prescriptions. You're entitled to free dental care and prescriptions while you're pregnant and for one year after the birth. Get the paperwork to fill in from your doctor, midwife or health visitor so you can apply for a Maternity Exemption Certificate. If you live in Scotland, you may not even need a prescription to get free medicine for a minor illness or ailment while you're pregnant, as long as you've registered for the Minor Ailment Service.
Free vitamins, milk, fruit and vegetables. If you receive certain benefits, you may entitled to free vitamins, milk, fruit and vegetables while you are pregnant under the 'Healthy Start' scheme.
Baby freebies to get after you give birth
Child Benefit. You can currently claim Child Benefit as soon as your baby is born. Just fill in this form once you have your baby's birth certificate. You'll get £20.30 a week for your eldest/only child, and an extra £13.40 for any additional children.
However, Child Benefit is now restricted for families where one parent earns over £50,000 and withdrawn completely from families where one parent earns over £60,000.
Free help with colic and crying. Massage can provide relief from colic, as can swaddling - so read this free baby massage guide and get free step-by-step instructions on how to swaddle your baby. And if you do find you're up all night with a crying baby, download Samuel L. Jackson reading the hilarious 'Go the F**k to Sleep' for free at audible.co.uk. It might just keep you sane.
Tax Credits. Nine out of 10 families with children are entitled to tax credits, according to HMRC, but around 1.4 million fail to claim each year. The rules are complex, but to sum up, there are two types: Working Tax Credit (worth up to £1,960, plus £2,010 a year to couples and lone parents) and the Child Tax Credit (worth up to £545 per family, plus £2,780 per child, per year). Check whether you qualify.
Free nappies. Take part in a free 'real nappy trial' via babykind.co.uk or get free Pampers and Huggies nappies when you sign up and refer a friend at Free Nappies.
More top baby freebies
Free baby recipes. Get your hands on this free organic baby weaning recipe and advice folder.
Free baby rhymetime sessions at most local libraries. Or enjoy a free music and play class when you apply for a trial session at Gymboree. Classes are around 40 minutes and you can find your nearest one on the site. Alternatively, meet up with other expectant and new parents at a free National Childbirth Trust Bumps & Babies event.
Free tooth chart. Print out this free baby tooth chart to keep track of when your baby starts teething.
Free nappy rash cream. Take this survey, and get a free sample of Bepanthen nappy rash ointment. This can apparently be used even on the highly sensitive skin of premature babies.
Free potty training aids. Don't go potty on your own trying to teach your baby. Get one of these free potty training charts and printable stickers. Pick up a free sample of DryNites Pyjama Pants to manage bed-wetting too.
Free feeding spoon. Courtesy of bebivita.co.uk.
Free tips on changing nappies, massage and more plus money-off vouchers at Johnson's Baby.
Join these clubs and get baby freebies
Many baby clubs offer freebies as well as online forums and advice. You have to join to be eligible for the freebies though. If you don't want to get spammed, set up a separate email address you can use for all the registrations.
Here are some details of the clubs out there, and the freebies they offer:
10 Advantage points for every £1 and free gifts from the Boots Parenting Club.
Free Huggies Pull-Ups when you register on the Huggies website.
Free baby recipes and meal planners when you join the Heinz Baby Club.
Free goodie bags, guides and samples from the Bounty Parenting Club.
Bag £200 of Argos money off vouchers from Emma's Diary.
Free calendar, samples, discount vouchers and expert advice from the HiPP Baby Club.
Discount vouchers and free guides from the Babies R Us Mother & Baby Club.
£100 of discount vouchers from My Mothercare.
Free £5 Toys R Us voucher when you sign up to Geoffrey's Birthday Club.
Free coupons from the Pampers club.
Exclusive access to 'how to' videos and advice on baby nutrition from the SMA Nutrition Club.
Local baby product guides from the Baby Directory.
Pregnancy & baby development calendars and test products from the MAM Club.
Free baby samples and coupons from BabySamples.co.uk. Choose from a boy or a girl pack.
Get ready to find party ideas, send invites and get 20% off your child's birthday present when you join the Early Learning Centre's Big Birthday Club.
Free cuddly cow, pregnancy diary and money off vouchers when you join the Cow & Gate Mum and Baby Club.
Free nutrition guides and more practical advice from the Aptaclub.
Free recipes, free Tesco Baby & Toddler magazines and a chance to win a year's supply of nappies allowing you to park nearer to the store from the Tesco Loves Baby Club.
Free deals and offers when you join the Asda Baby and Toddler Club.
Free parenting magazines, free samples and voucher codes when sign up to Your Baby Club.
Free organic nappy bag or free samples when you recommend at least three friends to eco-friendly Naty.
Join Freecycle, Freegle and Snaffle Up. These are not technically baby clubs, but they are free mailing lists which allows you to post free Wanted advertisements and get stuff for free. Baby items in perfect condition often come up, so it's well worth joining your local groups.
So that's the financial side sorted. Good luck with the rest...
This is a classic loveMONEY article that is regularly updated
More on family finance:
How to slash your supermarket delivery costs
How to set a budget and stick to it
How to cut the costs of having a baby
How to get free and cheap cinema tickets