My seven-day current account switch took 11 days!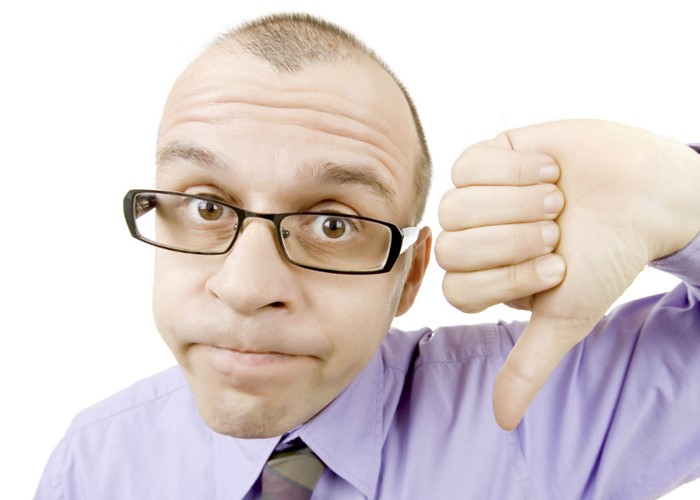 Our writer was one of an estimated 35,000 people switching accounts in the first week following the seven-day switch launch. But all didn't go smoothly.
The launch of the seven-day current account switch was supposed to be a watershed moment for British banking. For the first time, banks and building societies are being compelled to offer a consistent service and switches will take no longer than seven working days across the board.
There are clear targets: seven days and no need to contact your current bank. And there are penalties if they don't achieve those targets – namely payment of any charges or interest.
The Payments Council estimated that 35,000 people switched their account in the week following the seven-day switch. I was one of them. But my switch took longer than seven days. Here's why.
Why I switched
I had already decided to move from First Direct's 1st Account to Santander's 123 account before the seven-day switch arrived. However, I waited as trialling the service was too perfect an opportunity to turn down from a journalistic perspective.
My main reasons for moving are to earn some cash each month on my direct debits and to earn a little bit of interest on some savings that were in a fixed term account which has now ended.
Day 1
I filled out the Santander application forms online and submitted them. Within an hour or so, an email informed me that my application had been successfully received. So far, so good, although a line saying "We will contact you within three working days with further details on your application" made me wonder if seven working days was achievable.
Day 2
My doubts seemed to be unfounded as another email confirmed my application was complete, my account was open and my switch was underway.
However, my concerns were raised again by a line in the email that said: "Within the next 10-14 days we'll send you your account details, bank card and PIN."
In actual fact, they turned up within the next two days.
Day 4
A new email arrives. It reads: "When we began switching your current account to us, we contacted HSBC BANK PLC for a list of your payments.
"HSBC BANK PLC have informed us that you need to contact them before they will give us the information we have asked for to progress your switch. Under the Switching Guarantee terms we have therefore had to stop the switch to your Santander current account. Please contact HSBC BANK PLC immediately."
Now beyond the fact that we'd hit the wall, I was also surprised I was being asked to contact my current bank, as the Switching Guarantee said that wouldn't be necessary. It states unequivocally that "there is no need to talk to the old bank as part of the process".
So I called Santander to both point this out and ascertain what the problem was. They said the details on my application didn't match what my old bank held on me. I duly checked the details I had submitted.
Now I live in a village and when I was filling out the Santander application form I used an automatic address finder. This had included the nearest postal town in my address. However, I spotted that the town wasn't mentioned on the address on my First Direct account.
So in a classic case of "computer says no", and despite the fact there is no house of the same name anywhere else on our road or in our village or postcode or probably even county, the switch was brought to a grinding halt.
Santander said I could amend the address details – providing I came into a branch and showed some photo ID. They also admitted that they shouldn't have asked me to contact my current bank.
I decided the easier thing to do was amend my address details with First Direct over the phone and then call Santander to re-submit the application. This all happened swiftly, but it meant the clock had to be re-set and the seven-day timeframe started all over again…
Day 11
My switch completed fine, in principle, albeit four days late. In fact, I was impressed that having paid for a round of drinks using my old First Direct debit card on the previous Friday night (Day 10), when it came to closing that account and switching my balance the amount to be debited was left pending that drinks bill coming in.
However, I still didn't have my online or mobile banking log-in details for my new Santander account, despite a promise in Day 2's email that they would be set up and sent to me. So if I want a balance or mini-statement I either have to phone up (an 08459 number; I tried the local number for overseas customers but it clocked I was in the UK) or go to a cashpoint. Pretty annoying when both my salary and loads of bills were being paid the day after the switch completed.
Postscript: Day 16
The first part of my online banking log-in details finally arrive.
Day 17
The second and final part of my online banking log-in details arrive. I can finally fully use my account! But even if you're generous and discount the issues around the address, this means it really took 15 working days before I was able to totally access my new account – over double the time limit.
Verdict
While the seven-day switch is a good idea in theory, based on my experience the banks still have some work to do in terms of their systems to make it a resounding success in practice. Otherwise the negative headlines and apathy around switching will just continue.
Tempted to switch? Compare current accounts
This article has been updated since its original publication
More on banking
Be the first to comment
Do you want to comment on this article? You need to be signed in for this feature