Self Assessment online tax return 2022: deadline, how to file and more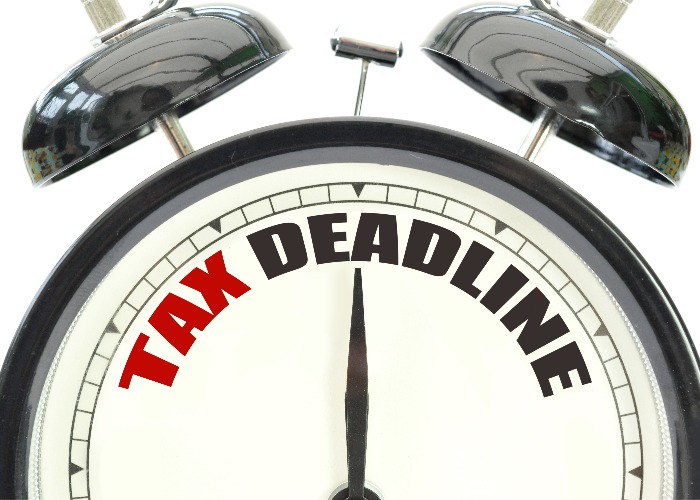 HMRC has effectively extended the online Self Assessment tax return deadline for the 2020/21 tax year to midnight 28 February 2022.
The deadline for filing your online Self Assessment tax return has effectively been extended by a month as a result of the ongoing coronavirus pandemic.
That means the estimated six million people yet to file their 2020/21 tax return will not be hit with a fine provided they do so by midnight on 28 February 2022.
Additionally, the date at which the late payment fee of 5% is charged on outstanding funds has been extended from 3 March to 1 April 2022.
However, anyone who can make their payment before the end of January, as usual, should definitely do so.
That's because interest will still be charged from 1 February at a rate of 2.75%.
As Sarah Coles, senior personal finance analyst at Hargreaves Lansdown explains: "Postponing beyond 31 January comes at a cost.
"By starting now, not only can you save this money, but you can also take advantage of the extra time to get your head around claiming for covid support, dealing with thornier elements of the tax return such as pensions, and even finding ways to cut your tax bill.
"If you're worried about tackling the job because you're not sure if you can afford to pay your bill, it gives you longer to work out where you stand, and if needs be, to set up a time-to-pay arrangement, to spread the cost. So don't delay completing the form because you're worried about paying it."
Get help with your tax return: sign up to Simply Tax
So, how do you go about filing your online tax return? Here are our top tips to make beating the deadline as painless as possible.
Do you have a Gateway account?
Ideally, you'll already have registered to use HMRC's online tax return service by now and are ready to start filling in forms.
It can take up to 18 days to sign up through the Government Gateway PIN verification system, but you can get around this by registering instead for the new Gov.UK Verify system, which takes 15 minutes to set up.
Learn more about the Verify system on this Government web page.
Once you are set up, it's time to tackle that dreaded return you've been putting off. Here are some top tips to help make the process as painless as possible. But first, take a look at what documents you'll need to fill out your Self Assessment form.
If you're looking to make a payment on account instead, here's all you need to know.
1. Don't have all your figures? Use (realistic) estimates
If you do not have exact figures, put in estimates. You must, however, make the estimates as accurate as possible, and clarify on the form that the figures are estimates and not exact.
You will still need to supply exact figures later, but at least estimates will do for now.
Get help with your tax return: sign up to Simply Tax
2. Look for the best sources of information
Focus on the most relevant information. If you don't have a P60 form from your employer, your March payslip will have much of the same information.
Earlier payslips can be ignored. Your bank statements can also tell you much of what you need to know – how much you paid in pension contributions, charitable donations and so on.
3. Remember interest payments
Don't forget to declare the interest you received from your bank.
Your March statement will often show how much interest you received over the year, so that's the most important one to look at.
Common tax return blunders to avoid
4. And don't forget dividends
Similarly, you must declare the dividends you received from shares or similar investments.
This rule applies whether you received the dividends as cash or they were reinvested.
If you don't have a personalised dividend certificate, the fund manager or company will usually list the dividend paid per share on its website.
You can multiply that by the current number of shares you own to work out the dividend you received.
Get help with your tax return: sign up to Simply Tax
5. Ask questions now
Finally, remember that the internet and the phone are your friends. If you can't find the relevant paper statements, you may be able to get the info you need over the phone or online.
Remember that you will most likely face an automatic £100 fine if you miss the deadline without a valid excuse.
There are plenty of help sheets on the Self Assessment section of the Gov.uk website, or you can call the helpline on 0300 200 3310.
You'll need your Unique Taxpayer Reference (UTR) number to hand when calling.
You could also try getting in touch on Twitter anytime between 8am and 10pm. However, please make sure you don't post any personal details as criminals have been known to use these.
Read: best ways to contact the taxman
6. Watch out for scams!
As a final point, be extremely careful who you hand your details over. HMRC will occasionally contact you by email or even text (depending on which details you've given them), for example, to remind you to fill out your tax form.
However, the taxman will never contact you via email or phone/text to tell you about a refund. This will always be done by post. Have a read of our guide to spotting tax scams in order to stay one step ahead of the crooks.
*This article contains affiliate links, which means we may receive a commission on any sales of products or services we write about. This article was written completely independently.
Read more on loveMONEY:
Watch out for this tax rebate scam
How to make sure you're on the right tax code
Be the first to comment
Do you want to comment on this article? You need to be signed in for this feature