Payment on account 2021: what it is, how to calculate your tax bill, deadline to pay and how to reduce it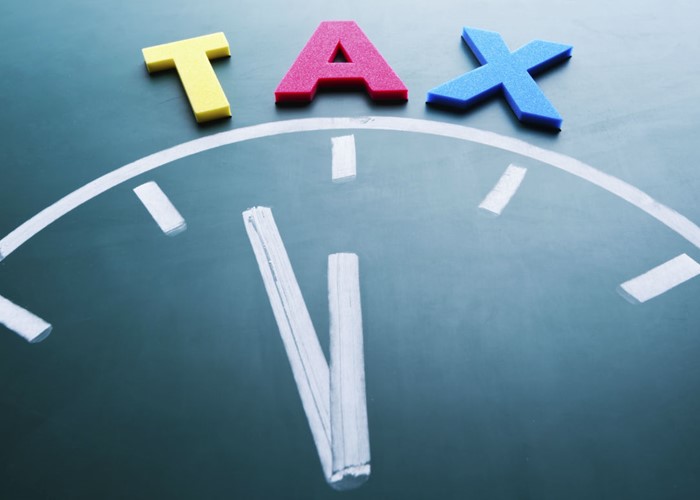 The two deadlines for self-employed workers to pay their Self-Assessment tax bills are 31 January and 31 July 2021. Here's how to calculate your latest payment on account and what to do if you can't afford to pay.
Do you need to make a payment on account?
'Payments on account' (POA) are advance payments towards your Self-Assessment tax bill.
You will need to make two payments on account each year (unless your last Self Assessment bill was under £1,000).
Each payment is half your previous year's tax bill and payments are due by midnight on 31 January and 31 July.
If you don't completely clear your tax bill after you've made both your payments on account this year, you'll need to make a 'balancing payment' by midnight on the following 31 January.
'Some might not have to make July payment'
Given the huge impact the COVID pandemic has had on our income, one tax specialist has suggested some may not need to make their July POA.
Robert Salter, a director at Blick Rothenberg said: "Those taxpayers affected by Covid, should consider closely whether it is necessary to make this POA now, especially as these POAs will – in the first instance – be based on the tax liabilities which arose for the year ended 5 April 2020.
"As the 2019/20 UK tax returns were not – in the main – impacted by the Covid Lockdown, many Self Assessment taxpayers may find that their 2020/21 income is much lower than their earnings for 2019/20. "
"Taxpayers who have suffered a reduction in their taxable income during 2020/21 tax year, do have the opportunity to formally reduce the POAs which are due by 31 July," he added.
"In appropriate cases, it may be correct to reduce these July POAs to nothing."
However, Salter stressed that need to be careful about what figures are included in their calculations, providing the example of income paid to taxpayers via furlough or the self-employed income support scheme (SEISS), which need to be included as taxable income.
He added: "It is important for taxpayers to properly assess any claim to reduce their POAs – rather than just, for example, ignoring the POA deadline and not making any additional POA at this stage.
"Self Assessment taxpayers need to review their estimated 2020/21 taxable income, after allowing for any appropriate deductions which might be available, and then, if appropriate, formally apply to HMRC for a reduction in the POAs which are payable.
"Such applications can be done over the phone, via post (with Form SA303), or for those taxpayers who have an HMRC tax account, online."
"If taxpayers overestimate any claim to reduce their POAs, they could typically be liable to interest on the late paid tax – ie, the amounts which could have been made as POAs and which are actually only settled as part of the overall tax return submission and final payment process."
If you still need to make a payment on account this month, the rest of this guide will explain how to do so and how you can delay it if you're unable to pay.
Head this way if you're looking for info about filing your online Self Assessment form instead. Alternatively, learn more about filing your paper Self Assessment form here.
How payments on account work
The 31 January payment settles your previous financial year's (April to April) tax bill and you'll need to make an advance payment for the current financial year that gets offset against your tax return the following January.
The 31 July payment is the other half of the current amount owed, as the taxman expects you will earn a similar amount this year as you did last year.
Normally this isn't a problem, as you're only ever expected to make a half-payment.
However, if this is your first year filing a return then you could have to pay your year's tax plus 50%.
And that can really catch people out.
Of course, if you've carefully saved your taxes as you've earned, then there's no problem.
But not everyone is able (or in some cases willing) to do so.
Need help with your tax returns? Head to Simply Tax for help
20 ways to ensure you're paying the right amount of tax
Show me an example
Okay, say you owe £5,000 on earnings between 6 April 2019 and 5th April 2020.
You need to have made that payment by the end of January 2020. But you also need to pay an extra £2,500 at the same time, and then again by 31 July.
Then, when you file your return for the following financial year, you'll already have paid £5,000 towards it.
If your bill for the 2020/21 tax year is less than £5,000 you'll be given a rebate but if it's more you will need to make a balancing payment on 31 January and your payment on account will increase.
Assuming nothing has changed, you'll simply pay £2,500 every January and July, which should feel much more manageable.
Need help with your tax returns? Head to Simply Tax for help
Why would the taxman do that?
For many people, this is entirely necessary. You don't want to be saving for last year's tax bill out of this year's earnings.
After all, that would trap you in a cycle of tax, where you'd be constantly working to pay off the previous year's tax bill. You'd never be able to stop working, unless you saved double the tax in your final year.
However, some cynics suggest that it's also to give the Government a bit of a financial boost in the middle of the year.
Who has to make payments on account?
You have to make a payment on account if your tax during the previous financial year was more than £1,000.
However, that's not the case if more than 80% of that year's tax was taken off at source, for example, through PAYE.
Need help with your tax returns? Head to Simply Tax for help
Can I lower my payment on account?
If your earnings for the current tax year are likely to be less than the previous year, don't panic, it's easy to let the taxman know.
There's a fairly simple form to fill out, letting you state that your business profits are down, or that there's another reason you owe a reduced amount.
You can fill out this form online by logging into the self-assessment website, selecting 'customer services', clicking on the 'Request Us' option and selecting 'Reduce your payments on account'.
What happens if you miss the deadlines?
There are penalties for both filing your Self-Assessment return late and for late payment of any tax due.
The tax man will charge you £100 for filing a late return, then another penalty at three months, six months and 12 months. If you delay by that long, you could have to pay more than £1,600.
So, even if you can't pay the outstanding amount, you need to file your return.
If you don't pay the money you owe by the deadlines, the taxman can charge interest. After 30 days HMRC will apply interest at 2.75% on the outstanding amount. The taxman may also charge a penalty or surcharge.
I can't pay, what can I do?
What do you do if you've completely messed up? If you failed to save enough and simply cannot pay?
It's probably very tempting to just ignore the whole problem, but you can't afford to.
You need to get in touch with HMRC as soon as possible if you can't pay, as you may be able to avoid any penalties and even spread your repayments over a period of time. But you need to talk to someone to arrange that; ignore the problem and it will get bigger and bigger.
Of course, if you have a reasonable excuse, like you've suffered a life-threatening illness or a bereavement, the taxman can be lenient.
Make sure you let the tax office know as soon as possible, by filling out the reasonable excuse claim form.
Be the first to comment
Do you want to comment on this article? You need to be signed in for this feature