Tablet data plans: a waste of money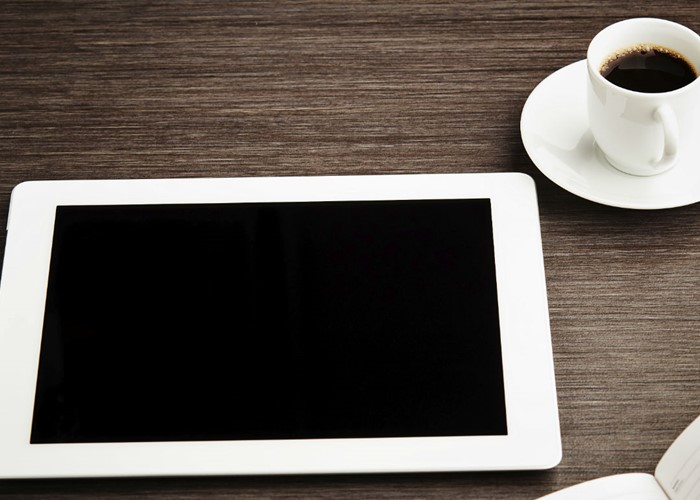 If you were lucky enough to get a tablet for Christmas, you might be thinking about getting a data plan so you can use it while you're out and about. But you should save your money.
Disappointingly, my stocking was empty of iPads and the like this year but other family members racked up an iPad Mini, a Google Nexus 7 and a Kindle Fire between them.
Buying a data plan for your new tablet can be expensive; iPad plans start from £7.50 a month upwards, depending on how much data you need.
But I don't think a data plan is really necessary. Instead there are numerous ways to connect your new gadget to the internet for free, or at least for a lot less cash.
Wi-fi
All tablets offer wi-fi access and for many people, wi-fi will be all you need. Most people have wi-fi internet at home, or access to it at work, and the secret to making the most of this is "pre-loading" before you leave the house.
Tablets are great for travelling and enable you to take hundreds of music tracks, films and books with you wherever you go. So if you're going on a long journey or on holiday, don't leave it until you're en route to download the latest blockbuster or One Direction single; do it before you set off.
The same goes for apps. If you need some more gizmos and games, search for them while you're at home rather than when you're on the move. Once downloaded, many work fine without access to the internet with the obvious exception of those that need your current location such as maps.
Bear in mind, though, that any downloading to your new iPad or other tablet will come out of your home data allowance – so don't overdo it.
When you're not at home or at work there are plenty of free wi-fi hotspots to be found if you know where to look. Popular ones include McDonalds and Starbucks as well as trains such as the Heathrow Express and Virgin Trains. Plenty of pubs offer free wi-fi too although you'll probably need to buy a drink or two if you want to spend all day in the local checking your emails.
To find wi-fi just turn on your tablet and see which signals are available, or look out for the wi-fi logo in windows.
BT Broadband customers
If you have BT Broadband at home then you'll have access to more free wi-fi than everyone else.
As part of all BT Broadband packages, customers receive unlimited free access to BT wi-fi (which combines BT Openzone and BT FON) which has more than 4.5 million public wireless hotspots in the UK and 3 million more around the world.
Use your smartphone
Chances are as well as a tablet, you already have a smartphone with a monthly data allowance. So if you need to check your emails or urgently update your Facebook status while you're on the move, use your phone rather than your tablet.
Tech experts might also be interested in "tethering". Tethering means turning your handset into a portable wi-fi hotspot using your device's 3G connection, and then connect your tablet to this to access the web.
But keep an eye on your download limit if you tether your smartphone and tablet. Typically mobile phone plans have much lower data caps than home broadband deals, so you may exceed your limit – and be billed for extra data – if you use this option too often.
Pay-as-you-go data
Bear in mind that your tablet will need to be 3G or 4G enabled to use pay-as-you-go data (or a monthly data plan). Cheaper tablets tend to be wi-fi only.
For example, the iPad 4 16GB costs £399 for the wi-fi version but an extra £100 for the wi-fi plus 3G/4G version. And the Google Nexus 7 is £40 cheaper if you opt for the wi-fi only version.
If you do have a tablet that is 3G or 4G enabled, pay-as-you-go data can work out cheaper than buying a monthly data plan. Current deals for the iPad include Three which offers 3GB of data for £10, although the data expires after 90 days and the SIM costs £20.49 upfront.
Make sure you get the right SIM card for your tablet; the new iPad and the iPad Mini both take a nano SIM while the older iPads take micro SIMs.
More on gadgets:
Google Chromebook vs Apple iPad Mini: battle of the gadgets
Microsoft Surface: a new rival for the Apple iPad 4
How to make the most money from your old tablet
Be the first to comment
Do you want to comment on this article? You need to be signed in for this feature