Lovemoney Awards: John Lewis is your favourite credit card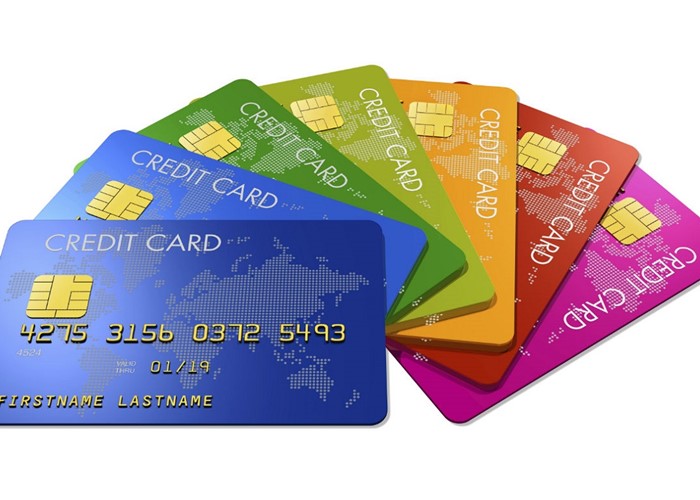 Lovemoney readers have given their verdict. The John Lewis card is their favourite credit card.
Earlier this year we asked Lovemoney readers to give us their verdicts on the financial products they use. We've collated the results and we're now ready to announce the results of the Lovemoney Awards 2012.
Read more in How the Lovemoney awards work.
Today we're going to start with the credit card awards. Here are the results:
Customer service
| | |
| --- | --- |
| Winner | First direct |
| Cheer | Co-operative Bank |
| Cheer | John Lewis |
Rewards
| | |
| --- | --- |
| Winner | John Lewis |
| Cheer | |
| Cheer | |
Cashback
Interest rate
| | |
| --- | --- |
| Winner | First direct |
| Cheer | Nationwide |
| Cheer | Virgin Money |
Most loved (overall winner)
| | |
| --- | --- |
| Winner | John Lewis |
| Cheer | |
| Cheer | |
So you can see that John Lewis has come top in the rewards category and has also won the 'most loved' award for the overall top credit card provider.
Last year's 'most loved' winner, American Express, is in second place this year alongside M&S.
One card only
Unlike most credit card providers, John Lewis only offers one card – the John Lewis partnership card. This card has a 16.9% interest rate and new cardholders get a six month interest-free period for new purchases.
Nothing earth-shattering there, so why is the card so popular with Lovemoney readers?
I think the answer is rewards. Every time you spend at John Lewis or Waitrose, you earn one point for each £1 you spend. And when you spend elsewhere, you'll earn one point for every £2 you spend.
When you've earned 500 points you'll be eligible for a £5 John Lewis Partnership voucher. This is a pretty generous scheme – when you use the card at John Lewis, you're effectively getting 1p back on every pound you spend.
What's more, cardholders get exclusive access to regular special offers at John Lewis.
When you also remember that John Lewis has a fantastic brand and is renowned for its customer service, I can understand why the card is so popular.
Better
That said, I do think there are better cards – and better card providers – out there. Let's look at some of the best:
American Express
It's easy to see why American Express has won a 'cheer' award (runner-up) in the 'most loved' category. The company offers some cracking cards.
I especially like the American Express Platinum Cashback Everyday Card . It's a cashback card that will pay back 5% of your spending during the first three months you have the card.
After that introductory period is over, you'll get tiered cashback depending on how much you spend. Here's how it works:
| | |
| --- | --- |
| Annual spending | Cashback rate |
| Up to £3500 | 0.5% |
| £3500 - £7500 | 1% |
| £7500+ | 1.25% |
There's no annual fee on this card, but if you're willing to pay a £25 annual fee, you could get even more cashback with the American Express Platinum Cashback Card.
Once again you'll get 5% cashback for the first three months and after that you'll get 1.25% paid back on all your spending. You'll also get 2.5% cashback for one month each year – on the anniversary of when you took out the card. However, you do need to spend at least £10,000 in the previous year to qualify for this one-month bonus rate.
On the downside, American Express cards aren't accepted at all merchants, but most big chains do accept them.
Anyway, I prefer the American Express cards because you receive cash that you can spend anywhere that accepts American Express, whereas with John Lewis, you can only redeem your points at John Lewis or Waitrose.
Read about the other leading cashback cards in The best cashback credit cards.
M&S Credit Card
The other 'most loved' runner-up is M&S.
The M&S Credit Card is similar to the John Lewis card. It offers reward points for spending in M&S, and you can only redeem those points at M&S. You earn a point for every pound you spend at M&S; elsewhere you get one point for every £2 you spend.
The points you accumulate can then be converted into vouchers to spend at M&S. Interestingly, the points convert to pennies at exactly the same rate as John Lewis. 100 points is worth a £1 M&S voucher.
But M&S beats John Lewis in one crucial respect. If you take out a new M&S Card now, you could benefit from a 15-month 0% on new purchases offer.
In other words, if you got a new card and then went and bought a top-of-the range £1,000 TV, you wouldn't have to pay any interest on the resulting debt for 15 months, so long as you make the minimum repayment each month. Remember John Lewis only offers a six-month 0% period for purchases.
Balance transfers
Moving on from the 'most loved' champions, I'm surprised that you don't see the main providers of balance transfer cards among the winners.
I can't be certain why that is, but my best guess is that most Lovemoney readers are so financially savvy they don't carry credit card debt and don't need a 0% balance transfer card. So they focus on other factors such as customer service and rewards.
Nonetheless there are some fantastic balance transfer cards out there and I do think they deserve a mention.
For instance, the Barclaycard 22 Month Platinum Visa card comes with a 22-month 0% period and only charges 2.6% fee for the transfer.
But when all is said and done, this article isn't really about what I think. John Lewis is the clear favourite among Lovemoney readers. Well done John Lewis!
More on credit cards from lovemoney.com
Top credit cards for Christmas shopping
The best 0% balance transfer credit cards
American Express launches new fee-free cashback credit card
Barclaycard's cheapest ever balance transfer card is launched
Be the first to comment
Do you want to comment on this article? You need to be signed in for this feature