The cheapest way to get rid of rodents and pests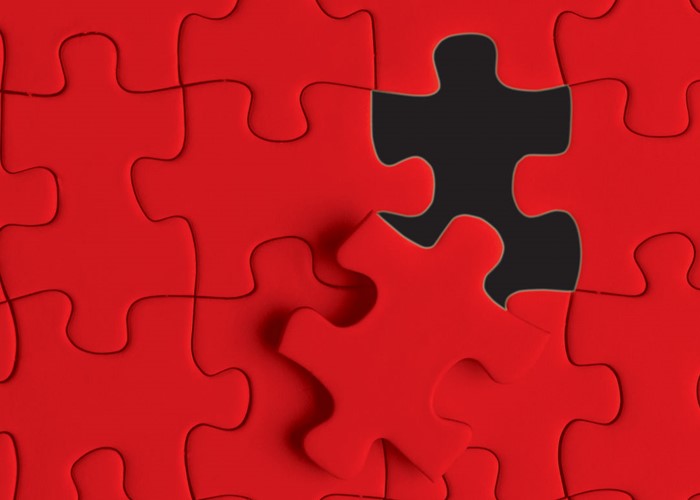 It's the time of year when unwanted pests start to venture inside, so how can you make sure they stay out?
As the cold weather sets in and an extra blanket gets put on the bed, many unwelcome visitors may begin to join you in your home.
Be it rats, mice, fleas or bed bugs, October is the most common month for these unwanted pests and rodents to start heading inside.
More than a quarter of us have also seen a rise in the number in the house in the past five years, according to research from LV=.
Now, even writing this I'm feeling a little squeamish and unfortunately our flat is not mice-proof. Last year we had several invading the place.
Although my first reaction was to hire an army of cats to come in and do the job, my housemates thought otherwise and we tried a variety of different methods to encourage the little beasts out of our home.
This was a costly experiment, and I still favour the cats idea, but while looking into how best to de-rodent our house, I found several cheap and free ways to get the task done.
Damage to your house
Along with being really annoying, pests can also be destructive. 21% of homes have been damaged by rodents or pests and it's cost a total of £500 million in call-outs to pest controllers to get the situation under control.
The most common forms of damage, which 94% of pest controllers see on a regular basis, are chewed cables, followed by damage to attic insulation, which is reported by 93%. Households also suffer due to pests eating clothes or carpets, gnawing pipes and ruining furniture.
Worryingly, 53% of the pest inspectors have seen cases where pests have caused structural damage to a house.
What can you do to get rid of them?
The most important thing is to act fast. The longer you leave the infestation, the worst the problem will get and they can spread at an alarmingly fast rate.
Before you call up the rat man (or woman), check your home insurance as you might already be covered. It'll be in the small print. Some policies will cover you up to a certain limit and depending on the type of rodent. This should be listed in the policy.
Local council help
Every local council will have its own pest control branch and these vary in the types of services they provide. On the whole you should be covered for help with the following beasties: rats, mice, wasps, fleas, cockroaches, bedbugs, carpet beetles, pigeons and ants.
Now out of this list we've had ants, wasps and mice in our house, but as it's a rented house our landlord (after a lot of persuasion) eventually sorted the problem out for us. If you're not able to do this, the council should be able to help, but depending on where you live the services and prices will vary.
Contact the environmental health department and it'll let you know what services it will provide. There will be a charge for using the council's services, but this is typically a lot cheaper than paying for a private company to do the job – although get a few quotes before you go forward with anything.
For example, in my borough of Harringey it's £113 for someone to treat a whole house for a mice infestation, or £31 for those who qualify for a specific list of means-tested benefits. But in Basingstoke, where my parents live, the local council will provide free rat removal services for those aged over 60 or in receipt of income support or housing benefit. Everything else you'll need to go to a private company for.
DIY-treatments
If you're not happy paying for a private company to come in, or you'd prefer to try to sort the problem out yourself first, there's a lot of information available.
A word of warning, last year we at first bought some humane mouse traps to get rid of our little friends. These weren't cheap and we spent one evening watching a mouse run around the traps with absolutely no interest in them whatsoever.
The Directgov website has a list of common pests and how to identify them, along with advice on how to rid your home of them.
When you've identified the pest, it's then easier to control and eradicate them from your house. You can also do several pre-emptive things. For example, with mice and rats you need to make sure there aren't any access points such as holes or gaps around wires, put covers on drains and keep your garden free of food debris.
Five methods for removing pests from your house
1) Remove moths from your home by placing moth balls made from sandalwood and cedar among your clothes. You can buy these at a local hardware store. They'll cost around £2 for 20.
2) A mixture of 50-50 water to vinegar should deter ants from entering your house. Spray the mixture across all surfaces the ants have been seen and repeat until they disappear. Lemon juice is supposed to work in the same way.
3) If you're ok with using mouse traps, put chocolate, not cheese, inside them. Apparently mice prefer the sweeter things in life and also have a taste for peanut butter.
4) A homemade fruit fly trap, made from a rotten piece of fruit placed in a large jar with a funnel at the top (made from a piece of paper) is a quick and cheap way to remove the pests from your house. Vinegar also works.
5) Pets can be a pain when it comes to fleas and they need regular treatments from the vet. Flea eggs can lay dormant for several months before hatching so it may take a while for you to notice the problem. Keeping surfaces clean and regularly washing bedding on a hot cycle should keep the problem at bay. A mixture of lemon juice and water, which you can lightly apply to your pet's skin, is also meant to be a good repellent.
If you have any good DIY tips for ridding your house of pests please leave them in the comment box below.
More from lovemoney.com:
M&S to reward 'shwopping' with discounts
Top 20 toys for Christmas 2012
Last-minute travel apps to save you money
Be the first to comment
Do you want to comment on this article? You need to be signed in for this feature