Loyalty schemes are a useful way for many of us to save a few quid when picking up our supermarket shopping each week.
Signing up for these programmes can allow you to get something back on the money you plan to spend anyway, all the more important given the economic challenges the country faces at the moment.
These loyalty schemes aren't just limited to the big names like Tesco and Sainsbury's either ‒ even smaller names like Aldi and Lidl have schemes to help shoppers save some cash.
However, Lidl's programme has just been changed, which may make it more difficult to benefit from.
The Lidl Plus loyalty scheme
Lidl Plus was launched a couple of years ago as an app that not only offers coupons on specific products each week but also acts as a general saving scheme.
Initially, so long as you spent £200 across a month with Lidl, you would get a coupon for £10 off a future shop at the store.
There were rewards at lower spend levels too such as a free pastry when you spend over £50 and a £2 off coupon when you spend £100.
But the scheme has been tweaked since the start of the month. There's no longer a reward for spending £200 a month ‒ instead, if you spend £250 you will get a coupon for 10% off a shop.
There is however the introduction of a new reward tier level. Once you spend £150, you'll get a free cleaning product from Lidl's W5 cleaning range.
Saving at Lidl: tips and tricks to slash your shopping bill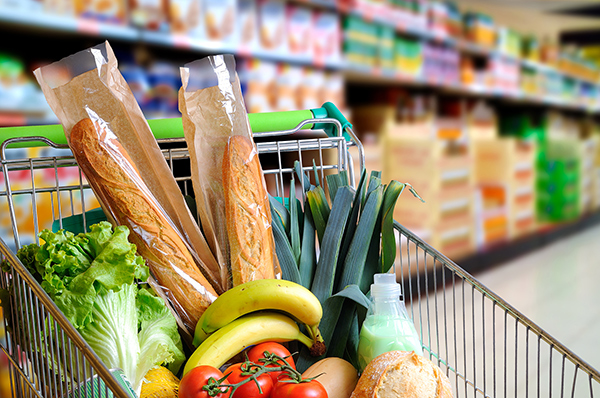 'More rewards, more often'
Lidl has suggested that these changes mean that more shoppers will get more rewards, more often.
It's a nice line, but I'm not sure I entirely buy it.
Yes, it's true that shoppers who spend upwards of £150 a month will get a free cleaning product, which is better than nothing. But if they spend £200 a month, rather than a £10 coupon, they get nothing.
And even if they happen to spend the £250 required for the money off deal, that discount then works differently ‒ rather than a straight £10 discount, it's 10% off your shop.
The fact that this is capped at £20 is great news if you happen to have a big shop on the way, but if you spend less than £100 on that subsequent shop, you'll end up worse off.
While some shoppers will benefit overall, it's difficult to argue that this change has not raised the bar for shoppers hoping to maximise returns.
However, Lidl isn't the only one taking a fresh approach to their loyalty scheme at the moment.
In the last few months, Asda has launched its first nationwide loyalty scheme, Morrisons revamped its MyMorrisons programme, and M&S adapted its Sparks scheme.
Sadly, Sainsbury's has recently reduced the Nectar points on offer when you spend with the Sainsbury's Bank Nectar credit card.
The best UK supermarket loyalty schemes: Tesco, Sainsbury's, Morrisons & more
More of us are shopping at Lidl
It's worth noting the increasing role that Lidl is playing for many of us now. The cost of living crisis understandably means that people are looking to alternative retailers in order to save a few pounds.
And it's certainly true that shopping at a deep discounter like Lidl can deliver real savings.
Which? runs a study each month, comparing how the cost of a basket of standard goods varies between different supermarkets, and the difference between Lidl and the big supermarket names is stark.
For example, in July the basket of goods came to £75.61 at Lidl, marginally more than the £74.23 at Aldi.
The next cheapest supermarket was Asda, where the shopping would have set you back £83.22, followed by Sainsbury's (£86.27) and Tesco (£86.77).
And it's clear that plenty of shoppers are well aware of those savings. The data from Kantar WorldPanel shows that since the start of the year the market share held by Lidl has jumped from 6.3% to 7%.
Meanwhile, the market share of the big supermarket names has all fallen over the same period.
So long as these deep discounters continue to deliver better value for money for shoppers, they will keep winning our custom away from the household names.
Cheap supermarket offers from Aldi, Asda, Sainsbury's, Tesco and more