Five reasons to pay by card not cash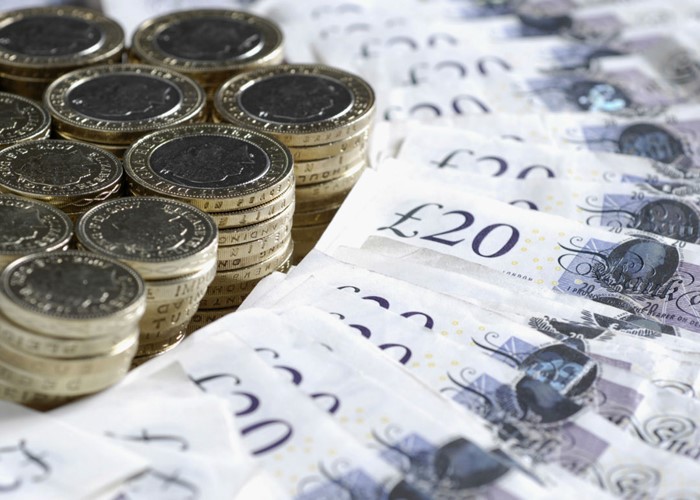 Paying by card has several advantages over using cold, hard cash. Here, we reveal five of them...
My sister recently asked for my advice about getting a credit card. This was due to having experienced a bit of trouble after ordering something from a company online which then went bust, meaning she didn't receive her goods.
I told her she might be able to claim back the money through the Visa debit Chargeback scheme as she had paid by debit card, which she is now doing. However, it also made her realise that purchasing goods with a credit card gives you greater protection.
And this got me thinking about all the benefits that paying by card has over paying with cash. So here, I'm going to take a look at five of them.
1. Extra protection
As I've just mentioned, paying with a card means you'll have protection if something goes wrong with your purchase – protection you won't enjoy if you've paid by cash.
So if you pay with a debit card, you'll be protected by the Visa debit Chargeback scheme. If your goods don't arrive or the company goes bust, you have 120 days to make a claim – this is 120 days from discovering that the company has ceased trading. You can find out more here.
Section 75 of the Consumer Credit Act can help when your credit card purchases go wrong
But while this can be a useful scheme, you'll have even greater protection and a greater chance of getting your money back if you use a credit card to purchase your goods. That's because you can take advantage of Section 75 of the Consumer Credit Act (1974) - as long as your purchase costs between £100 and £30,000.
Of course, if you're paying for an item that costs less than £100, you may be better off paying with a debit card as the Visa Chargeback scheme will still cover you.
2. Interest-free spending
OK, so you need to be careful with this one. After all, if you're spending on a credit card, you don't want to go too crazy.
However, if you do need to purchase something important and you're worried about how to pay for it – perhaps you're moving home and you need to get some new furniture, or you've got a baby on the way – an interest-free credit card can be very handy.
For example, you can enjoy up to 15 months interest-free spending with a 0% on new purchases credit card, such as the Tesco Clubcard Credit Card or the M&S Credit Card. This means you can spend on these credit cards for 15 months without worrying about the interest stacking up!
Just ensure you pay off your bill in full before the end of the interest-free period.
Alternatively, if you've already spent on a credit card that's racking up interest, move it over to a 0% balance transfer credit card. The Barclaycard Platinum with 20 Month BT Visa, for example, offers a whopping 20 months interest-free on any balance transfers you carry out. That said, you will have to pay a 3.2% transfer fee. However, it does mean you can transfer over a balance and not worry about the interest stacking up for almost two years.
Again, ensure you pay off the balance in full before the 20 months is up.
3. Earn cashback
Some credit cards will also allow you to earn cashback as you spend. So this means you can be rewarded for your spending and earn a percentage of money back! Now that sounds like a plan!
The American Express Platinum Cashback Credit Card, for example, offers 5% cashback for the first three months, up to £100, and up to 1.25% thereafter – depending on how much you spend. Alternatively, the MBNA Credit Card with Amex allows you to earn 1.5% cashback on petrol and supermarket purchases and 0.75% on other spending.
You should be aware however that American Express isn't accepted everywhere. So instead, you could also consider the MBNA Credit Card with Cashback Visa which offers a slightly lower rate of 1.25% on petrol and supermarket spending and 0.5% cashback on everything else.
However, if you are going to use a cashback credit card, you should only do this if you can be certain you will pay off your bill in full every single month. If you don't, you'll be charged a hefty interest rate which will offset any cashback benefits.
You should also not be encouraged to spend more on your credit card than you would do normally.
4. Earn rewards
Similarly, some credit cards also allow you to earn rewards as you spend – which again, you won't be getting if you're spending with cash.
For example, the Express Reward Credit Card (also operated by American Express) lets you build up points as you spend and get a range of free goodies in return from places such as Marks & Spencer, iTunes and Amazon.
Related how-to guide
How to destroy your credit card debt quickly and effectively.
See the guide
Meanwhile, if you'd prefer to save up for a holiday, you might want to opt for the Lloyds TSB Airmiles Duo Credit Card which allows you to collect airmiles as you spend and you can then redeem these on free flights. Find out more in The best credit cards for free flights.
Again, however, don't use these cards to spend more than you would do normally, and always pay off the bill in full each month.
5. Track your spending
Paying by credit card or debit card also means you'll more easily be able to keep track of your spending – which means you can budget better. Rather than regularly withdrawing cash from an ATM and then spending it on various things you quickly forget about, spending on a card means you can track what you spend where.
What's more, lovemoney.com has its own spend tracking tool, Tracker, which allows you to monitor all of your purchases. If you register your accounts, each time you make a purchase on your card, the tool will record it for you. You can also categorise all of your transactions so you know exactly what you're spending where. And as a result, you'll have better control over your finances!
Worth noting
Finally, if you are going to use a card to make purchases on a regular basis, you do need to be aware of the issue of fraud. Unfortunately, scammers are becoming increasingly inventive and are finding more elaborate ways to get hold of our money. So to ensure you're up to speed with the latest scams, have a read of The top five worst card scams.
More: Get a cracking credit card | Virgin unveils amazing new balance transfer card | The credit card that beats 0% cards
Be the first to comment
Do you want to comment on this article? You need to be signed in for this feature