Christmas supermarket delivery 2021: when you can book at Tesco, Asda, Sainsbury's & more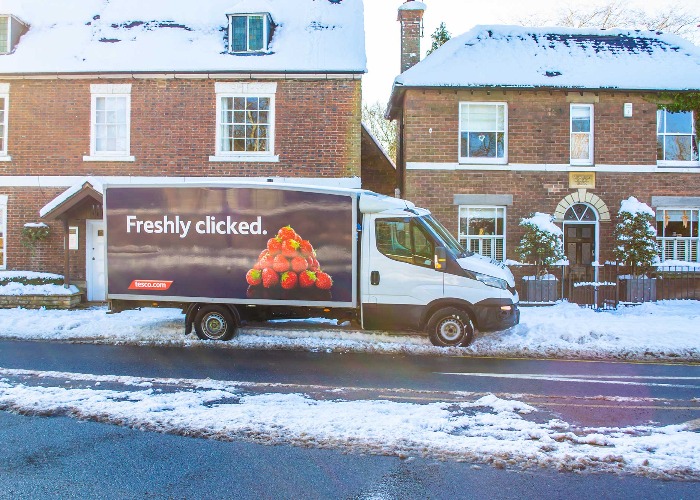 If you want book a UK grocery delivery in the run up to Christmas, here's when festive slots are released by the major supermarkets.
As Christmas is fast approaching, you might already be planning the big dinner and want to secure a supermarket delivery slot as soon as possible.
Some major supermarkets have already revealed when customers can expect Christmas delivery slots to become available, but others are yet to release details.
Before we run through when you can grab a delivery slot with the major supermarkets, it's worth flagging that there are currently food shortages that could run until Christmas.
It's vital that you only buy what you need for the festive season and to be aware that some items might be substituted or unavailable.
Now we'll reveal what you need to know so you can get your groceries in time for Christmas.
Cheapest supermarket home deliveries: costs at Tesco, Asda & more compared
Asda Christmas delivery slots
There have been no firm details about when Asda will release its Christmas delivery slots, although media outlets have revealed that slots were made available in November last year.
Asda deliveries typically cost between £1 and £4.50, and you'll need to do a minimum order of £40.
You can get a grocery delivery pass if you're a regular shopper ­– if you don't save money, the supermarket will give you an eVoucher for the difference.
You can find out more about Asda's delivery costs and passes here.
Top tips to save every time you shop at Asda
Morrisons Christmas delivery slots
Unfortunately, there's no information yet about when Morrisons will release its Christmas delivery slots, but we'll update this article when we know more.
Shop regularly at Morrisons? How to slash your grocery bills
Ocado Christmas delivery slots
Smart Pass owners get priority access to Ocado's Christmas delivery slots, but there have been reports that some customers have been unable to book one.
Delivery slots are being staggered at the time of writing, so there's still a chance you can book a delivery slot, but there is very high demand.
Ocado says customers will receive an email or text as soon as more delivery slots are available. Note that the supermarket has introduced a minimum spend of £90 so you'll need to make sure it's a hefty delivery.
Sainsbury's Christmas delivery slots
Sainsbury's has not yet revealed when you can book a Christmas delivery slot but says it'll release more details soon. We'll update this article when we have more details.
To give you a rough idea of when this might be, the supermarket released booking slots in November last year.
Like other supermarkets, you can get a delivery pass, which might save you money if you regularly shop at Sainsbury's.
The cheapest UK supermarket revealed
Tesco Christmas delivery slots
If you have a delivery saver pass, you can book a Christmas delivery slot from 6am on Tuesday 16 November.
Otherwise, you'll have to wait until Tuesday 23 November to book a slot.
Delivery fees are usually £4.50-£5.50 for a one-hour slot but you can save money with a four-hour slot.
At the time of writing, only one delivery saver pass is on sale due to high demand.
Waitrose Christmas delivery slots
Waitrose has released Christmas delivery slots from 20-24 December to a 'small number' of online customers and says it'll release more slots gradually.
There have been no confirmed dates concerning when more delivery slots will be released, so it's worth keeping an eye on the site.
Waitrose recently introduced a £3 delivery fee and has a minimum order of £40. It does not sell any delivery passes.
Looking for the latest supermarket bargains? Check out our weekly roundup.
Be the first to comment
Do you want to comment on this article? You need to be signed in for this feature