Five frequently asked money questions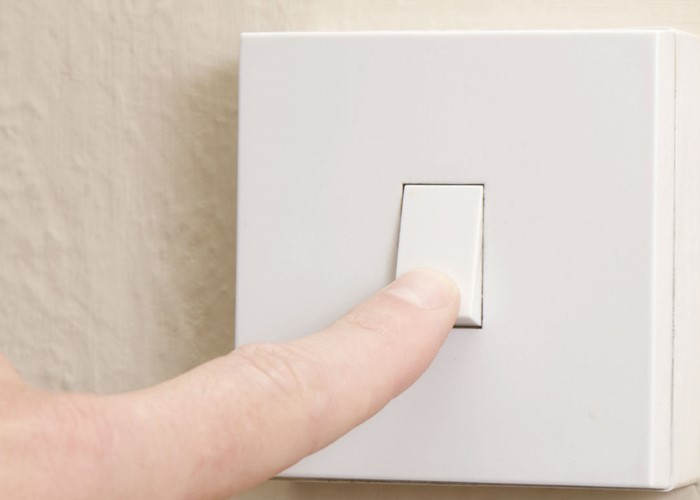 We take a look at five popular money questions and provide you with the answers...
Have you got a money question you're burning to ask? Are there a few aspects to finance you're just not sure about and you don't know where to start? Well, we might be able to help...
Q1. Is it difficult to switch to a new energy supplier?
A. Switching energy supplier might sound complicated but it really doesn't have to be. If you're concerned your energy bills are too high, it's worth doing a bit of research to see if you can find a cheaper tariff. A really easy way to do this is to use the lovemoney.com gas and electricity comparison centre – you could save an average of £256 a year by doing so!
Before you start your research, however, make sure you have these details to hand:
The name of the tariff you're currently on (this will be on your bill)
How much you spent on energy in the last year – try to make sure this is an accurate reading, not an estimate
How you currently pay for your energy (direct debit, cheque, prepayment, etc)
Your postcode.
To help keep your costs to a minimum, it's worth opting for a dual fuel tariff so that both your electricity and gas come from the same supplier. Selecting an online tariff and paying by direct debit should also save you money.
Related how-to guide
Fight back against rising energy prices with these top tips.
See the guide
Once you've found a suitable tariff, your new supplier should contact you within seven working days. You'll be asked to give a final meter reading so that your old supplier can send you your final bill.
Overall, the whole process should take around six to eight weeks and it should be pretty painless. There shouldn't be any disruptions to your electricity or gas supply. However, if you do have any problems, contact your old or new supplier immediately and if that's unsuccessful, speak to Consumer Direct for advice.
Q2. What's the best credit card to use?
A. Deciding which credit card to use depends on what you need it for. There are many different types of credit card for many different uses.
If, for example, you already have a stack of debt sat on a credit card that's racking up a lot of interest (perhaps you're still recovering from your daughter's ninth birthday party, for example), you should move this over to a 0% balance transfer credit card. That way, you won't have to pay any interest on your debt for a set period.
The market-leading 0% balance transfer card is the Barclaycard Platinum with 20 Month BT Visa. This credit card offers 20 months interest-free, giving you almost two years in which to tackle your credit card debt without paying interest. (Be aware there is a 3.2% transfer fee.)
On the other hand, if you've got a large purchase to make in the coming months and you can't afford to pay for it in one go, you could use a 0% on new purchases credit card. By doing this, you'll avoid paying interest on your spending for a number of months. For example, the Marks & Spencer Credit Card offers the most competitive deal, with 15 months interest-free spending.
However, you should remember to always pay off your bill in full before the interest-free deal comes to an end. If you're concerned about this, you might prefer to opt for a credit card that has a permanently low interest rate on both spending and balance transfers.
For example, the Barclaycard Platinum Simplicity Visa offers a low rate of 7.90% on both balance transfers and purchases for the life of the debt. What's more, there's no balance transfer fee!
Finally, if you always pay off your bill in full each month, you could also think about using a reward credit card that rewards you for your spending – through giving cashback or reward points or airmiles. Find out more in The best reward credit cards.
Q3. Do I need life insurance?
A. In short, if there is anyone who depends on you financially – such as children – then you do need life insurance.
Life insurance pays cash on your death. Deciding not to take out a policy and choosing instead to rely on the State to take care of your family's financial needs if something happened to you, could be a big mistake. Although there is some financial help available from the government, it is very limited.
If you're worried about how much life insurance costs, the good news is that you can pick up a policy from as little as £5 a month. Just make sure you have enough cover as you don't want to leave your family with a large financial shortfall should they need to make a claim. To ensure you're sufficiently covered, check out this cover calculator.
If you're buying as a couple, it is usually cheaper to buy a joint policy rather than two single policies. But be wary of doing this because it won't provide as much cover as two single policies. A single policy will only pay out when one person dies. Two single policies will pay out twice, so you'll have double the protection.
Q4. How should I save for my child?
A. With the Coalition Government having decided to abolish Child Trust Funds, knowing where to stash your child's cash has become trickier.
Junior ISAs are set to replace Child Trust Funds and will be a good way to save for your kids tax-free. However, they won't be launching until November. Find out more in Give your child £95,000 tax-free with a Junior ISA.
In the meantime, you could consider opening a child bond. These accounts operate like regular saver accounts – you pay in a sum of money each month (say £15 or £25) and that money is invested for a set period.
Related how-to guide
The sooner you start saving for your child's future the better. Starting early will give you the best chance of giving them a great financial head start in life.
See the guide
Alternatively, you could consider a National Savings & Investments Children's Bonus Bond. With these accounts, you invest a lump sum and NS&I will add the interest payment on at a fixed rate each year. You will also receive a bonus payment every five years and when the bond matures on the child's 21st birthday.
Another option is a regular saver account, such as the Halifax Children's Regular Saver which pays a competitive interest rate of 6%. Again, you invest a sum of money (between £10 and £250) each month. However, the interest rate is only guaranteed for a year, so this will only be a short-term home for your child's savings.
You could also open a children's easy access savings account such as the Northern Rock Little Rock Account which pays 3%. This account allows you access to the savings and transfers to an adult account once the child turns 16.
Finally, if you use a cashback website such as KidStart, you can earn cashback every time you shop online and this money will automatically be transferred straight into your child's savings account. What a great way to save!
Q5. How can I improve my credit rating?
A. If you've never had credit before or if you're concerned your credit report isn't as good as it should be, there are a few things you can do to improve it.
Firstly, make sure you're on the electoral roll. This is used by lenders to check you live where you say you live. Registering on the electoral roll is free.
No one wants to be rejected for credit. Check out these six ways to make sure that doesn't happen.
Then check your credit report for any mistakes. You can sign up for a free credit report from Experian – just remember to cancel the membership before the 30-day period is up to avoid being charged in the future.
If there are any mistakes (such as an incorrect address or a closed account which is listed as being open), get them corrected. You can do this by asking your lender to amend the mistake or contacting a credit reference agency.
It's also a good idea to close any unwanted credit accounts you may have – such as a mail order account with a catalogue. (Credit can include credit cards, mortgages, overdrafts, loans, storecards, hire purchase agreements, mobile phone contracts, mail order accounts and some domestic energy contracts.)
And finally, try to avoid applying for too many credit applications at once. Every time you apply for credit it leaves a 'footprint' on your credit report. So if lenders see a lot of these over a short period of time, they are less likely to want to lend to you as they may believe you're overstretching yourself financially.
More: 253% jump in easy access savings rates | The top 6 ISA blunders
Be the first to comment
Do you want to comment on this article? You need to be signed in for this feature