Change your name to prevent an insurance claim!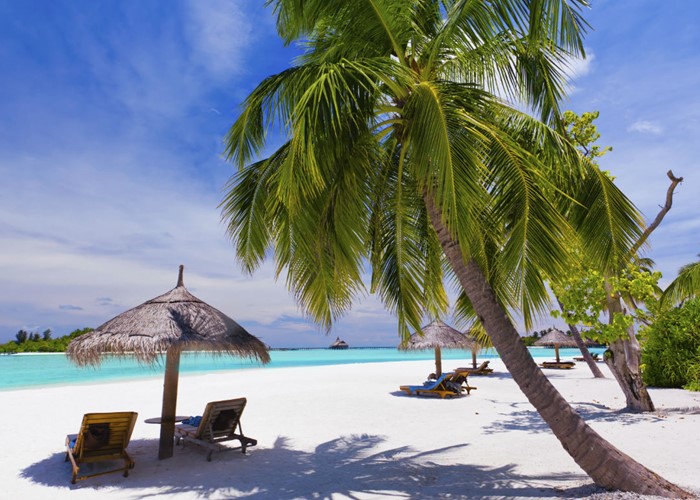 Believe it or not, your name can affect how likely you are to make a claim on your travel insurance.
A while back, we wrote an article explaining how the way you describe your occupation on your car insurance application form can have a dramatic effect on your premiums.
Now, new research* has revealed that your name can have an effect on how likely you are to make a claim on your travel insurance!
Yes, apparently if you're called David, you've drawn the short straw (and may have to have strong words with your parents) because you're more likely to make a claim for a mishap when travelling abroad than anyone else!
In fact, a poll of insurefor.com's policyholders found that 15% of claimants were called David and aged between 50 and 60 years old, while 13% in this age group were called John, and 11% were called Paul.
The top 10
So what other names feature high up on the list of claimants?
Here are the top 10 names for those people more likely to make a claim when travelling abroad, according to the research.
David
John
Paul
Michael
Andrew
Peter
Susan
Robert
Stephen
James
As you can see, women are clearly far less accident-prone than men (hurrah!) – unless you happen to be called Susan. (Although to be honest, I'm amazed the name Rachel didn't appear on the list, given how clumsy I am – as any of my friends will tell you.)
But if your name does feature in the above list, you'd better make sure you have a decent travel insurance policy in place before you jet off anywhere!
Of course, these names are very popular names - which means they are more likely to appear in such a list than say, silly celebrity kids' names like Apple or Brooklyn. So you might think you can take the results with a pinch of salt... but you'd be wrong. The fact is, if an insurer thinks you're more likely to make a claim for any reason whatsoever, there's a good chance the insurer will increase your premium as a result.
And even more important than your name is your age. Generally-speaking, the older you get, the higher your premium will be (as deteriorating health is likely to increase the chances of you making a claim).
So what's the solution? Change your name by deed poll? Lie about your age? Well, the first option is a tad dramatic, and the second is definitely a no-go area. Lying on your policy could be seen as fraudulent and could result in your claim being refused should you ever need to make one.
Fortunately, there are other ways to keep the cost of your travel insurance to a minimum. So here are some top tips for keeping the costs down.
John Fitzsimons looks at some easy ways to keep the cost of your travel insurance to a minimum.
Cut the costs
1. Shop around
Always shop around to ensure you're getting the best deal possible on your travel insurance. You can easily do this with the lovemoney.com travel insurance comparison centre.
2. Annual or single trip?
Consider whether you need to take out annual cover or whether single trip travel insurance will be enough. If the holiday you've booked is definitely the only one you'll be taking this year, a single trip policy will be the cheapest way to go.
However, if you're planning to go on holiday at least twice this year, taking out an annual policy is likely to be your best bet.
3. Increase your excess
When you make a claim, the excess is the amount you shell out before your insurer chips in. By agreeing to pay a higher voluntary excess, your premium should come down.
4. Pay annually
Don't pay for your travel insurance in monthly instalments. If you do so, you'll end up forking out a lot more than if you pay for your insurance in one go.
If you think you might struggle to pay the full amount upfront, use a 0% on new purchases credit card such as the Tesco Clubcard Credit Card. This card offers 13 months interest-free on all purchases, so you won't have to worry about the interest stacking up during that period. Just make sure you clear your balance before the interest-free period comes to an end, otherwise you'll be hit with an interest rate of 16.9%.
5. Over 65?
If you're over 65, you may find it harder to get travel insurance – particularly at a competitive price. However, there are a number of specialist insurers that will cover you and you can find out more in Travel insurance for the over 65s.
Rachel Robson reveals five insurance catches to watch out for
Stay safe
Finally, here are some top tips for staying safe on your travels and hopefully reducing the chances of you making a claim – no matter what your name is!
1. Look after your belongings
Only take the essentials with you on holiday and avoid taking expensive items with you if you can. Never keep all of your money in one place – stash some cash in hard-to-find places on your body and in your luggage.
It's also a good idea to invest in a sturdy padlock to use on your luggage – don't just buy the cheapest, flimsiest one you can find!
2. Label your luggage
Always clearly label your luggage with your name, phone number and home town. That way, should your bags be misplaced or arrive in Australia, when you're in Austria, it will be easy for someone to track you down and return your luggage. It's also a good idea to add your destination and flight number to your label.
3. Take copies of your documents
Make sure you take two photocopies of important documents such as your passport, flight tickets and travel insurance policy. Leave one set at home (or with a family member or friend) and keep one with you – but leave it in a separate place to the original copies!
4. Be careful with your cards
Never let your plastic out of your sight – don't hand over your card to a waiter in a restaurant and allow him to walk off with your card. Always make sure you keep your PIN covered when paying for goods or withdrawing money.
And it might sound obvious, but don't write your PIN down or make it something obvious such as 1234. Read You're making it easy for fraudsters! for more help.
5. Use the hotel safe
Always use the hotel safe to store your important documents, passport and valuables. Not only should this keep your belongings 'safer', but if you did need to make a claim, your insurer may offer a larger payout for items kept in the safe.
Finally, don't forget to always read the terms and conditions of your travel insurance policy carefully and check for any exclusions. And remember, cheap doesn't always mean better - opting for the cheapest of the cheap could leave you without sufficient cover and this could come back to bite you should you later have to make a claim.
Hopefully by following these tips you can lower the cost of your travel insurance, and ensure you're successful if you do need to make a claim. And remember, no matter what your name is, you still need travel insurance!
* conducted by insurance comparison site insurefor.com
More: Avoid this painful holiday cost increase | The worst ways to try and get a flight upgrade
Be the first to comment
Do you want to comment on this article? You need to be signed in for this feature