Easy access, Chip, Premium Bonds: best places to keep your emergency savings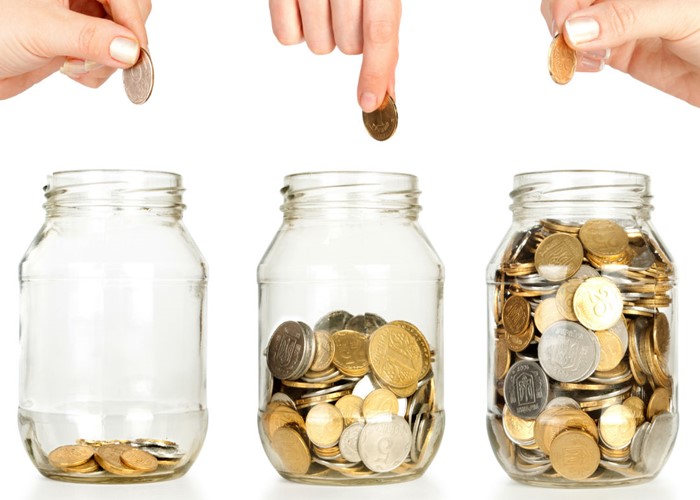 With six in 10 loveMONEY readers earning less than 0.5% on their emergency cash, we show you three ways you can beat that rate.
Most of us getting an earning an awful rate on our emergency savings, a recent reader poll has revealed.
It's no secret that savings rates are pretty pathetic at the minute, but the challenge of getting a decent return on emergency funds is accentuated by the fact you need to be able to access it at short notice (otherwise, it's not much use in an emergency).
So that means investing it in the stock market or locking it away in a fixed-rate savings account – which offer pretty poor rates anyway – isn't really an option.
One in seven earning nothing at all
As a result, most of us just leave it in our current account or in a savings account that's linked to our main bank for ease of access.
It's for this reason that the rates we're earning on these funds, which often amount to thousands of pounds, are so awful.
While a poll of 270 people is hardly authoritative, it's enough to give us a rough idea of the state of emergency savings.
And the results really are shocking: as you can see below, almost one in seven (15%) poll respondents are earning nothing at all, while more than six in 10 (61%) are earning less than 0.501%.
Just one in fifteen (7%) are earning an impressive rate of more than 2%.
Why we need emergency savings
The last year has reinforced the importance of having some money set aside that you can turn to in an emergency.
There's simply no way of predicting the future and what sort of sudden changes that can impact our finances, whether that's a job loss or a surprise expense like needing to pay for car repairs or get a new boiler.
So what are the easiest risk-free options?
We'll run through each one in detail below, but in short, you can earn 0.5% through a top access account, up to 1.25% through an app such as Chip or a variable rate through a prize-based savings account such as Premium Bonds.
In case you're wondering why current accounts aren't included, we wanted to focus on options that can be easily set up.
Switching current accounts is a more rigorous process because the ones with the best in-credit rates generally require you to pay in a minimum amount each month and set up direct debits.
An easy access account
If you're in a financial pickle and need to turn to your savings for some support, it's hugely important to be able to get your hands on that money quickly.
After all, if it's an emergency then providing 90 days notice of wanting to make a withdrawal is not exactly ideal ‒ you need that money now, not in three months time, at which point your situation could be even worse.
There's no shortage of accounts that offer easy access to account holders, but that access does come at a price in the form of fairly uninspiring interest rates.
For example, right now the leading interest rate on an easy access account is the 0.6% paid by ICICI Bank on its SuperSaver Savings Account, though you will need to have a current account with ICICI in order to qualify.
The next best option is the Marcus account from Goldman Sachs, which pays a rate of 0.5% on balances of up to £250,000.
It's better than nothing of course, but it's not going to make a huge difference to the money you save.
Save with a friend
You can get a much better return though from Chip, provided you bring a friend with you.
Chip is a smart, automatic savings app which connects with your bank account. It monitors how you're using your money every few days to work out how much you can afford to save, and puts that money aside for you.
In other words, it does all the hard work for you.
What's more, thanks to its new Chip+1 programme, you can get a much better return than is available from any mainstream savings account.
It's a simple idea too. You sign up for the account and get a friend to do the same.
In return, you then get a juicy rate of 1.25% on balances of up to £5,000. That interest is paid every 12 weeks, and you can make withdrawals whenever you like.
Importantly, your money is protected by the Financial Services Compensation Scheme, which means that if Chip hits the wall, you will get the money you've saved back up to a cap of £85,000.
Are you feeling lucky?
If the interest rates on offer aren't enough to win you over, then you might prefer to go with a savings account that could land you a significant cash prize.
The most obvious option on this front is, of course, the Premium Bond, which is the UK's favourite savings account, given that millions of us have money saved in bonds.
There's no interest paid on your money of course, but instead you are entered into a monthly draw, with one entry for each bond you hold. The prizes can be life-changing too, with two winners pocketing a cool million each and every month.
It's worth noting though that National Savings & Investments ‒ the Government-backed bank that operates Premium Bonds ‒ recently slashed the prize rate on Premium Bonds, which means that your odds of winning are now 34,500 to one.
Premium Bonds aren't the only savings accounts that deliver the chance to win a cash prize though, with Halifax and Nationwide also offering savers the chance to pocket a prize.
For more, check out our piece on the top NS&I alternatives.
Be the first to comment
Do you want to comment on this article? You need to be signed in for this feature