This mistake will cost you a fortune in January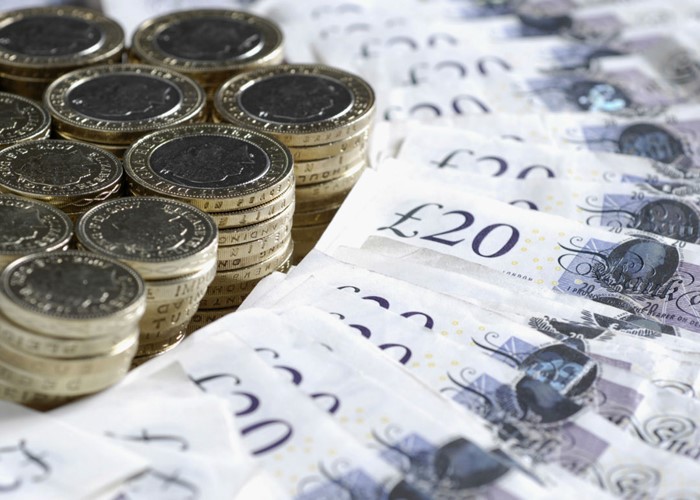 If you're planning to sort out your finances in January, make sure you do this first.
January is looming and with it, all of our good intentions. You know the drill - after all that indulgence we all vow to start exercising more, stop smoking/drinking, and most importantly, to get our finances in order.
That means getting a budget drawn up, working out how to pay off any debts we've accrued and starting to save or invest for the future.
0% Credit cards
And one area many of us should address is our credit cards. While on the one hand they provide us with credit when we need it, with APRs of anything up to 30% they can be a shockingly expensive way to borrow.
Fortunately, 0% cards are around to help. By moving your balance to one of these cards you can effectively freeze your debt, and give yourself up to two years to repay it, during which time no interest will be charged.
Sounds great doesn't it?
Ever been turned down for credit?
Unfortunately, this is a great example of an application that for many of us will end in rejection - indeed you may well have already experienced this. Which of course is baffling if you work, are on the electoral roll and don't have any CCJs against you. Why on earth would you be turned down?
Top reasons for being refused credit
Here are the top reasons you might get your credit card application rejected:
1) You've already got a lot of debt
It goes without saying that if you have a large number of credit cards, loans and other financial borrowings with high balances lenders are unlikely to lend you more as you're clearly not dealing with what you have.
2) You've failed to pay a bill on time
Yep, ignoring those bills isn't a good idea - whether they're from a utility company, a credit card or any other service. Don't think your lender will simply overlook your oversight either. Many providers and lenders will automatically put a black mark on your credit report, which is visible to any potential lenders in the future.
Missing the odd credit card payment is therefore a very bad idea. If you are having problems approach them head on - tell the lender involved straight away so you can work out a payment plan.
3) You keep changing address
Lenders love stability so listing a different address every six months or so will not impress - indeed it's likely to negatively impact your credit record. Try and stay put for at least three years. Similarly try not to move bank (current) account too often - sticking with the same provider for years can show lenders stability.
4) Not on the electoral roll
In the same vein not being on the electoral roll will negatively affect your credit rating - so make sure you're listed.
5) Too little/too much credit
What a fickle friend credit is. While having too many cards and loans etc can work against you (lenders worry about why you need so much at your disposal), the opposite can do exactly the same thing. Bizarre? Yes, but then without any credit history at all you're pretty hard to check on.
6) Dormant cards
If you don't use a credit card (and you don't owe anything on it) it's usually best to cancel it. Lenders are always fearful of someone that could buy half a dozen pairs of Christian Louboutin heels (or more) on a whim.
7) Reapplying for credit
Finally if you're turned down for credit, do not simply apply elsewhere - this may only make things worse! Each time you apply for credit a "footprint" is left on your record which can be seen by future lenders. Apply too frequently and you'll leave a cluster of footprints, making yourself look desperate for credit. It's essential to find out why you were refused in the first place so ask the lender involved and get copies of your credit report.
How to guard against refusal
As you can see there are many things that can affect whether or not you get credit. But there are ways to guard against them.
Get frequent copies of your credit report
The most obvious way is to check your credit report yourself. This way you can ensure the details are correct (and amend any inaccuracies with the relevant agency).
You can get a free trial with Experian via Lovemoney.
Basic reports
You can get basic credit reports for just £2 from Equifax, Experian and CallCredit. Send off for these every six months or so and you'll keep on top of things at very little cost.
Online reports
Alternatively, each company also offers an online, dynamic service that can give up-to-date information on your credit record instantly. What's more they can even send you email or text alerts when your rating changes.
So there you have it - some of the reasons you may be turned down for credit and how to guard against them. But forewarned is forearmed - apply for your credit reports today and start 2013 as you mean to go on.
Get a free credit report via lovemoney.com
This is a classic article which has been recently updated.
More on credit:
Be the first to comment
Do you want to comment on this article? You need to be signed in for this feature