Starling, Monzo, Tandem: the bank accounts that help you save without realising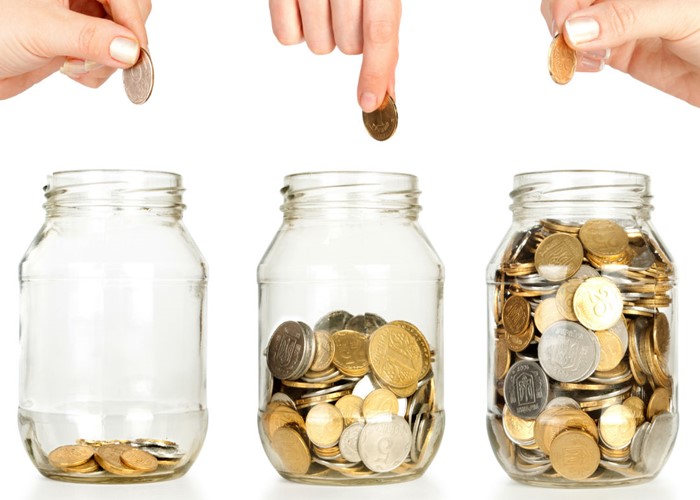 You don't have to actively choose to get into the savings habit ‒ some accounts will do it for you.
A huge number of Brits have very little in the way of savings.
According to a study by Yorkshire Building Society last year, one in six people have nothing saved at all, while a quarter of us would struggle to get by for just one month on your savings should our normal incomes disappear.
The trouble is that there are just so many other competing interests demanding cash from us, from the essential bills to pension contributions coming out of our payslips.
Hoping to have a few quid left over at the end of the month to stick into an ISA just isn't realistic for plenty of us.
But what if you could save without realising it? Where simply going about your spending as usual would help you top up your savings pot until you have a decent safety net in place?
There are now a host of bank accounts that will help you do just that.
Make it a nice, round number
When you buy something online or in person, no matter whether it's a coffee and sandwich or a new laptop, the price tag is rarely a nice, round number.
Those new shoes aren't £40, they are £39.99, for example.
A host of banks have seen an opportunity to make the most of those jagged bills, round them out, and help you to save in the process.
The idea is that every time you spend with your debit card, your transaction is rounded up to the nearest pound. The difference between the actual spend and amount taken from your account is then moved into a savings pot.
So if I go to the supermarket and do my weekly shop, it might cost me £93.50.
But the purchase is rounded up to £94, with the additional 50p being placed into a savings account rather than Tesco's coffers.
That might not sound like much, but think of how often you spend with your card ‒ and how often the bill is not a round number ‒ and it will quickly become clear that this sort of functionality can help people build up some savings fairly quickly, without really having to do anything.
Let's take a look at some of the banks that have introduced this feature, and how they handle the money set aside.
Starling Bank
Challenger bank Starling offers 'round ups' ‒ the name is pretty self-explanatory here, as your purchases are rounded up to the nearest £1.
The app allows you to set yourself 'goals', which is effectively a separate pot within your account where the money is ringfenced for a specific purpose.
This could be a big holiday, a new car, or simply the fact that you want to build up some savings.
You can then set your account so that transactions are rounded up, with those pennies going into your 'goal' pot.
Unlike many current accounts, Starling actually pays interest on in-credit balances too. You won't get rich from it ‒ it's a rate of just 0.05% AER on balances of up to £85,000 ‒ but it's better than nothing. Head this way to learn more about Starling's current account.
Monzo
Things work similarly with fellow challenger bank Monzo.
Monzo users can open 'pots' within their account, where money within the account is set aside for a specific purpose. When you set up a pot, you are given the option to toggle on a feature called 'Round up transactions'.
As you have probably guessed by now, it means that your purchases are rounded up to the nearest pound, with the difference being deposited in your pot.
This feature is available on all of Monzo's current accounts, so while the fee-free one doesn't pay any interest on money in your account or pots, the Plus and Premium versions ‒ costing £5 and £15 a month respectively ‒ do pay up to 1.50% AER.
Why Monzo and Starling are big winners in the bank switching merry-go-round
Halifax/Lloyds
Halifax and Lloyds offer a 'save the change' function on their various current accounts.
When you turn it on ‒ which you can do through your online banking ‒ your purchases are rounded up to the nearest pound, with the difference moved into a Halifax or Lloyds savings account of your choice the next working day.
While this does involve having to have two separate Halifax or Lloyds accounts on the go ‒ a current account and a savings account ‒ it does make it easier to get a better return on the money you put aside each time you spend.
Tandem
Tandem is another challenger bank offering 'round ups' to account holders when they spend.
Tandem goes a little further though, as it also provides an 'autosavings' feature within its app, which monitors the way that you spend money and calculates exactly how much you can afford to save. What's more, it then moves that money into your Tandem savings account for you.
That account offers easy access, so you can get your hands on the cash should you need it after all, and it enjoys a rate of 0.5% AER to boot.
Revolut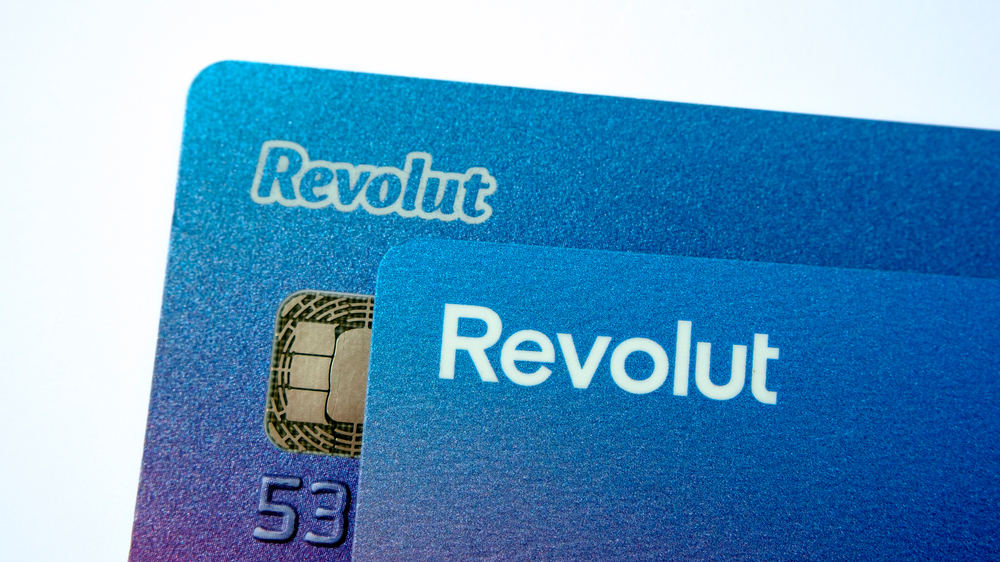 Another challenger bank, another similar system. Revolut offers 'vaults' which ‒ you've guessed it ‒ are ways to separate money within the account that you are saving for a specific person.
And you can turn on a feature within the account so that when you spend with your debit card, the purchase is automatically rounded up to the nearest pound, and the change deposited into your vault.
You can keep the money in a personal vault, meaning you can access it whenever you want but it won't earn interest.
With a savings vault, the money is saved with a bank and you'll get some interest back on it.
There is a catch though ‒ savings vaults are only available to Plus, Premium and Metal users, so you'll need to upgrade your account if you want to enjoy the feature.
Best bank switching bonuses revealed
Be the first to comment
Do you want to comment on this article? You need to be signed in for this feature