Save money on every Tesco shop: top tips, tricks, deals and codes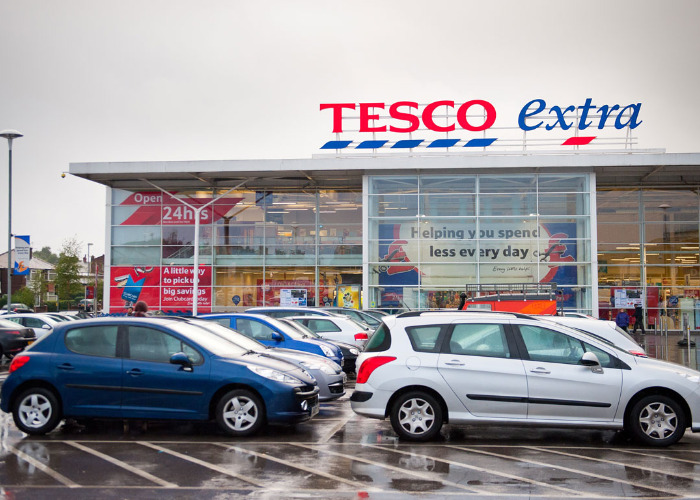 Make your money go further when you shop at Tesco with these tips, tricks, deals and codes.
Use Tesco voucher codes & cashback
If you've never shopped online before, Tesco will usually offer you some kind of money-off discount for doing so.
Whether you're new or not, it's worth keeping an eye on Tesco's latest voucher codes page to see what offers you can currently grab.
It's also worth signing up to a cashback website like Quidco or Topcashback as they have loads of Tesco-based offers.
At the time of publishing, Quidco's dedicated Tesco offers page is offering anything from 20% off drinks to three-for-two deals on party food.
Join Tesco Clubcard or Clubcard Plus
It's an obvious tip, but make sure you take advantage of Tesco's loyalty and reward programme, called Tesco Clubcard.
Members collect points each time they shop and scan their Clubcard. Once the points tally reaches 150,
vouchers are sent with each monthly Clubcard statement.
These can be spent in-store or online but they are worth more with Clubcard Boost.
This enables you to spend the vouchers with various Tesco partners including theme parks, restaurants and cinemas.
You may also have read about Tesco's fee-charging Clubcard Plus scheme, which launched in November and offers even more generous perks in return for a £7.99 monthly fee.
The scheme certainly isn't for everyone, so you need to do the sums before signing up. But, in short, if you spend at least £80 a month in-store then you'll probably save money.
Regardless of which one you choose, have a read of our handy guide to making the most of your Clubcard points.
Consider Tesco Delivery Saver
Tesco online deliveries cost anywhere up to £7 depending on the time slot (plus an additional £4 if your bill is under £40).
These costs can quickly add up so, if you go for two or more deliveries a month, you could save a small fortune by signing up for Tesco Delivery Saver.
Once you sign up, any grocery order worth £40 or more will be delivered to your home without incurring any delivery charges.
The 'Any Day' plan costs £6.99 per month for six months or £7.99 for a month-by-month deal.
Please note you'll have to pay an extra £2 if you want same-day delivery (which is only an option in some areas anyway).
The "Midweek" plan covers deliveries on Tuesday, Wednesday and Thursday and costs £3.49 per month for a six-month contract or £3.99 monthly.
The plans offer decent savings compared to paying per delivery.
Assuming you have one delivery a week and it costs £4 each time you'd spend £208 a year, meaning you'd save up to £124 with the Any Day plan.
Cut your grocery bill
Tesco's online meal planner can help you plan your week's meals in advance, avoid pricey impulse buys, and waste less food.
It also has a section of budget recipes and a "leftovers" tool to see what you could make with random items in your fridge or cupboards.
For more tips to save on your grocery shop, read our handy guide and look out for our weekly round-up of the best supermarket deals.
Shop with a Tesco Credit Card
If you regularly shop at Tesco, you could be better off using a Tesco Bank Clubcard credit card to pay for your purchases.
You'll generally get one Clubcard point for every £4 you spend in Tesco and one point for every £8 spent elsewhere.
If you have a very good credit rating, you could go for the Tesco Clubcard Credit Card for Purchases, which offers up to 24 months interest-free on purchases, or even the Tesco Bank Clubcard Low APR Credit Card which charges 9.9% on all spending.
Alternatively, there's the Tesco Foundation card, which is ideal for those looking to rebuild their credit score.
Scan as you shop in-store
Online shopping can help you save money as you can see exactly how much you are spending before you reach the till – but in-store shoppers can do this too using "Scan As You Shop" at selected stores.
Shoppers take a barcode scanner round the supermarket, scan items as they go, pack them straight into bags then pay at the Scan As You Shop payment area.
Sign up to the Christmas Saver scheme
It's too late for this year, but you can save your Clubcard points for next Christmas via Tesco's Christmas Saver scheme.
The main attraction of this scheme is that you can top up your savings and get a bonus that far exceeds what you'd get for putting your money in a savings account.
A top-up of between £25 and £49.50 earns a £1.50 bonus; £50 to £99.50 a £3 bonus; £100 to £199.50 a £6 bonus; and £200 to £360 a £12 bonus.
Christmas Saver members receive all their Clubcard vouchers, top-up vouchers and bonus vouchers in their November statement each year – all in time for the Christmas shop.
Be the first to comment
Do you want to comment on this article? You need to be signed in for this feature