CGT bills hit record levels – and could soar even further
Brits forked over nearly £10 billion in Capital Gains Tax in the last tax year, the highest-ever amount on record.
According to Government figures released today, CGT liabilities for 2019/20 stood at £9.9 billion, up from £9.5 billion in the previous year.
Worryingly for investors and landlords, CGT bills could be set to skyrocket even further as the Government reportedly sees the tax as an ideal source for extra income as it bids to shore up its COVID-hit finances.
As Shaun Moore, tax and financial planning expert at investment firm Quilter, points out: "This is likely to just be the start of record years for the amount brought in by CGT and preliminary data from the ONS is already showing this will be the case.
"At the most recent Budget, the Chancellor froze the annual CGT allowance at £12,300 until 2026 at the earliest and there is no guarantee the tax rate will stay at its current level as the government scrambles to find revenues where it can.
"The amount paid in CGT dwarfs what is brought in by inheritance tax and as such will be considered a more attractive tax to raise for the Treasury.
"The fact that 41% of CGT came from those who made gains of £5 million or more suggests an increase in rates is far more likely than any other policy tweak, particularly given the Government's triple tax promise not to raise VAT, Income Tax and National Insurance puts the Treasury in somewhat of a bind.
Is CGT about to be hiked?
There are rumours that Chancellor Rishi Sunak is plotting CGT changes in his Autumn Statement in November.
With Government spending soaring during the pandemic, the chancellor is desperate to raise more funds and it's believed he could see CGT hikes as an option that wouldn't cause quite as much public outcry as tinkering with other taxes might.
The Government certainly seems to have laid the groundwork for a CGT hike: back in November 2020, the Office of Tax Simplification (OTS) was asked to fast track its review of Capital Gains Tax (CGT) and it put forward 11 recommendations that could leave hundreds of thousands facing bigger tax bills.
What CGT changes might be on the cards?
The OTS made a number of wide-ranging recommendations, such as aligning CGT with Income Tax and slashing the annual exempt amount from £12,300 at present to as little as £2,000.
But Sarah Coles, personal finance analyst at Hargreaves Lansdown, warned at the time that tinkering with CGT could have many unintended consequences, such as putting people off saving and investing for the future.
"CGT is horribly flawed," she added. "It's hard to understand and difficult to plan for, it doesn't work effectively with Inheritance Tax rules, and it distorts behaviour.
"It's crying out for simplification, but some of these recommendations will cause as many problems as they solve – and some of them risk disincentivising saving and investing for the long term.
"The challenge with any review like this is to avoid the leaky roof scenario – where you're moving buckets around under a leaky roof and while you catch new drips, you also create new puddles.
"The OTS has said so itself, highlighting that increasing CGT rates would encourage people to hang on to assets until they die.
"This would mean, for example, buy-to-let investors refusing to part with properties they don't really want in an effort to avoid CGT, while first-time buyers struggle to get on to the property ladder.
"And while equalising CGT and Income Tax means the Government would have to spend less time and effort policing the boundary between them, they could find themselves spending the same time and effort policing the boundary with corporation tax instead.
"As with any leaky roof, you can move the buckets all you like, but what you really need is a new roof."
Act fast or risk bigger tax bills
We don't know for certain whether there are changes to CGT on the horizon, but it does seem likely.
So it makes sense to take steps now to cut your bill and use any available tax allowances because they might not be around forever.
As Moor at Quilter explains: "Planning now to beat any kind of reform that is mooted for the forthcoming Autumn Statement will be the most effective strategy for people given the relatively generous rates applicable to gains in 21/22."
The rest of this article looks at how you can reduce your CGT bill, utilising the tax rules as they are today.
Use your Capital Gains Tax allowance
Capital Gains Tax (CGT) is charged on the profits made when certain assets are sold or transferred.
You pay tax on the gains made above your annual tax-free CGT allowance, which this year is set at £12,300 (having increased from £12,000 last year).
You should make sure you use your annual exemption as this cannot be carried forward or back into other tax years, so will be lost if not used
This guide is part of a larger guide on '20 ways to pay less tax': read the full version here
Calculate your CGT bill
The rate of CGT currently depends on whether you're a Basic Rate or Higher Rate or Additional Rate taxpayer.
For Higher Rate or Additional Rate taxpayers this is simple: it's 28% on your gains from residential property or 20% on your gains from other chargeable assets.
Unfortunately for Basic Rate taxpayers, the situation is a little more complicated:
Start by working out your annual income, minus the Personal Allowance (currently £12,570) and any other tax reliefs you receive.
Take that figure and add your capital gains from the year.
Then reduce that number by the Capital Gains Tax allowance (currently £12,300).
Is the figure you come out with less than £50,000? If so, you'll pay 10% tax on your gains or 18% on residential property.
Any amount above £50,000 will be charged at 20% on gains and 28% for residential property.
List of tax codes: check you're on the right UK tax code for 2020/21
Spread gains over tax years
Instead of selling, say, a whole heap of shares all in one go, you can split your sales over two or more tax years.
For example, you could sell some shares in 2019/20 and then sell more on or after 6 April 2020. By doing so, you can take advantage of two years' CGT allowances, currently worth a total of £24,000.
Offset losses against gains
When calculating your CGT bill, you deduct capital losses from capital gains in order to arrive at your net gain. For example, a gain of £25,000 minus a loss of £10,000 produces a net gain of £15,000.
Therefore, by crystallising losses in the same tax year as gains, you can bring down your tax bill. Also, in most cases, losses made up to four years ago can be offset against current gains.
You can't claim a loss for selling an asset to a 'connected person', such as a family member or business partner.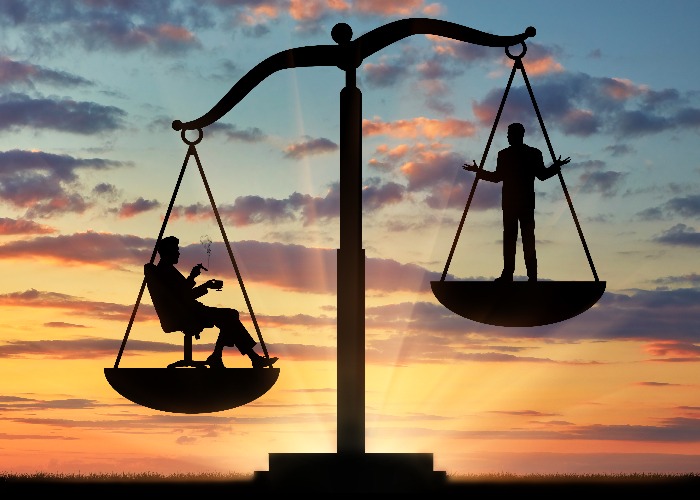 Gift assets to your spouse
Transfers between spouses is currently exempt from CGT. So by gifting assets to your spouse (or Civil Partner), you take advantage of both CGT tax-free allowances amounting to £24,000.
Alternately, you could transfer partial ownership to a spouse – useful if your spouse is on a lower tax band then you.
Bed your spouse
No saucy remarks, please!
Another way married couples and civil partners can avoid CGT is by one spouse or civil partner selling assets to crystallise a gain, while the other spouse buys them back.
This 'bed and spouse' technique to crystallise gains doesn't work for outright gifts, as these do not attract CGT. Instead, one spouse must, say, sell shares to a broker while the other simultaneously buys them back from the same broker.
Get an ISA
Over 19 million Brits use a popular tax shelter known as an Individual Savings Account (ISA) to keep income and capital gains safe from the taxman's grasp.
In this tax year, investors can put up to £20,000 into an ISA of which all can be in cash or stocks and shares, or a combination of the two.
Gains made inside an ISA are free from CGT, so an ISA is one of the best defences against paying needless tax.
Over many years, some investors have built up six-figure sums inside ISAs, all safe from HM Revenue & Customs' reach.
Bed and ISA
As with the 'bed and spouse' technique, 'bed and ISA' involves selling assets (such as shares, investment funds and bonds) to produce a capital gain and then immediately buying back the same assets inside the safety of an ISA.
Thus, you could sell directly held assets worth up to £20,000 and then use the proceeds of this sale to fund a near-identical purchase (after dealing charges) inside an ISA. This enables all future gains on this asset to avoid CGT.
Bed and SIPP
Another sell-and-buy-back technique is 'bed and SIPP' which involves – you guessed it – selling assets and then buying them back inside the shelter of a pension known as a Self-Invested Personal Pension (SIPP).
All income and gains made inside a SIPP are tax-free, making it a very popular option for saving towards retirement.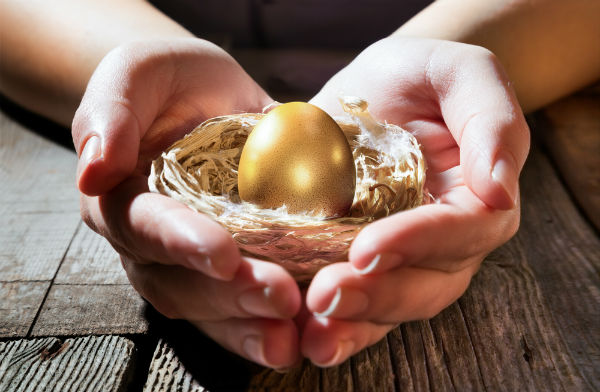 Invest in small companies
By investing in special tax-efficient programmes which provide funding to small businesses, you can reclaim some – if not all – of the Income Tax and CGT you've previously paid.
These schemes, known as Venture Capital Trusts (VCTs) and Enterprise Investment Schemes (EISs) are usually extremely risky, so they are best left to experienced and wealthy investors.
It's important to talk to a qualified advisor before even considering these schemes.
Reduce taxable income
The rate of CGT is charged based on the rate of Income Tax paid.
Therefore lowering taxable income in any one year could reduce the CGT rate from 20% to 10%, or 28% to 18% if you are selling residential property.
Reducing taxable income can be done in a number of ways: waiting for retirement and a change from earnings to pension income; salary sacrifice through pension contributions or childcare vouchers, deferring the State Pension or transferring taxable income bearing assets such as cash deposits to a lower-earning spouse.
Passing on property: gifts, Inheritance Tax & trusts explained
Let the taxman know